Mario Gotze is a professional Football player who plays for Germany National Football Team & the German club Bayern Munich. He was born in Memmingen a state of Germany on 3 June 1992. His playing position is attacking midfield both in German Team & Bayern Munich club. Mario Gotze wear jersey number 10 & plays in the domestic of Germany which is Bundesliga. Here you will find complete biography with Personal & Professional Life of Mario Gotze.
Mario Gotze Profile

Personal Profile

Birth date

3 June 1992

Birth place

Memmingen, Germany

Position

Midfielder

Club Career

2009-10

Borussia Dortmund 2

2009–13

Borussia Dortmund

2013*

Bayern Munich

National Career

2008-09

Germany U17

2010

Germany U21

2010*

Germany
Mario Gotze Personal Life
Early Life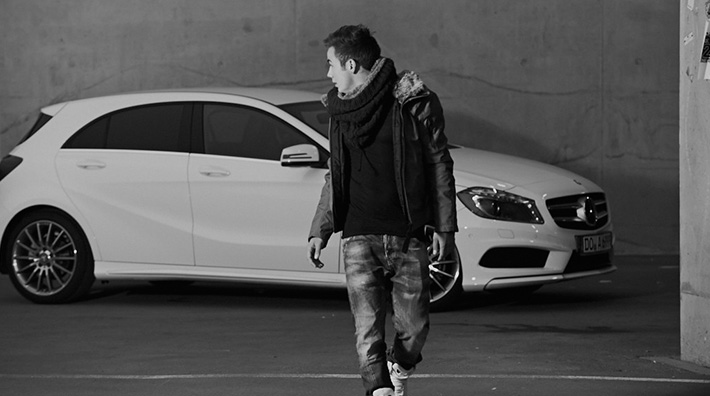 In his early days right from his childhood, he used to play football in School & in every academic section from where he completed his study. His father named Jurgen Gotze who is a professor at the Dortmund University of Technology. He has one older brother also whose name is Fabian. His brother is also passionate about football & he plays for Dortmund under-15 National football team. So we can say that football is in the genes of Gotze family. Gotze's last club was Borussia Dortmund which he joined in the year of 2009 & left in 2013. Girlfriend He is currently dating with a German Model Ann Kathrin Brommel. Professionally she is a model & is also known for singer & a blogger in Germany. Ann Kathrin has previously appeared in a fashion show. She is currently at 7th position in Germany's next top 10 models. She has also written number of songs who are still first choice of Germany's Youth. The model is the center of attraction of media due to her dating with Mario Gotze.
Football Career of Mario Gotze
Childhood & Start of Professional Career
At the age of just 8 years he was the player of Dortmund's Youth Academy. It was 21 November 2009, when Gotze played his first match of German League Borussia Dortmund. That match was a draw against Mainz 05 by 0–0. He made his debut in substitute of 88th minute of the match. The manager of Borussia Dortmund, Jurgen Klopp gave an opportunity of him & proved to become one of the best player of Dortmund. He assisted his club to win the domestic league of season 2010–2011. After a long break of Hip injury, he played his first match against Borussia Monchengladbach after getting well. Season 2012 was turned best for him & for his team also. He won the competition of Bundesliga of this season with his team. Also his club was the first ever to score 81 points in a single season. In same year his team also won the DFB Pokal tournament after defeating Bayern Munich by 5–2.
Season 2012–13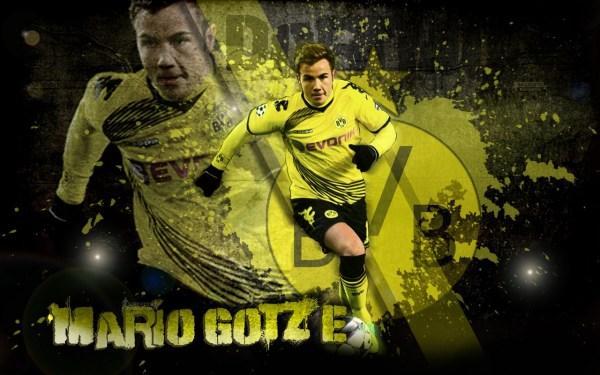 In first match of 2012–2013 season, Mario Gotze played first match of the season as a substitute for. Against as a substitute he scored the winning for Borussia Dortmund & won with 2–1. In same season, he scored a hat-trick against Hannover 96 & won that game with a goal score of 5–1. The hat-trick game match was of third round of DFB Pokal campaign. He missed the finals of UEFA Champions league season 2012–13 due to injury of in semi finals against Real Madrid in Santiago Bernabeu. They lost that match but his team won with an aggregate score of 4–3 which was ticket to the finals. In the finals, they were defeated by another German club Bayern Munich by 1–2. It was first time in history of Champions league in which Dortmund & Bayern Munich faced each other in finals. But the performance of his team was well appreciated specially his team player Robert Lewandowski who assisted his team to the finals.
Season 2013–14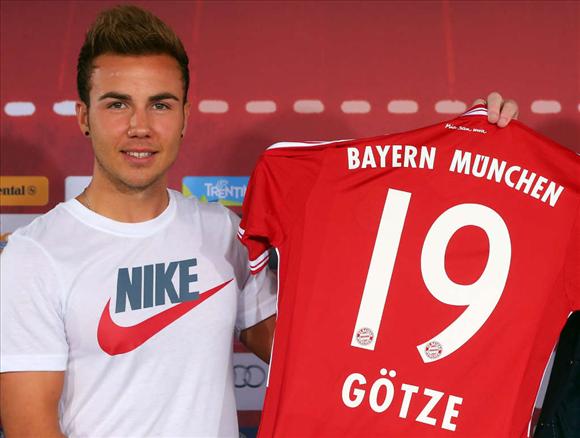 In the year of 2013 Gotze joined number one football club of Germany i.e. Bayern Munich as forward player. He player his first match for Bayern Munich on 11 August 2013. His first appearance for Bayern Munich was as a substitute in 60th minute with Mitchell Weiser. He scored 2 goals in first match for his new club & his team won with 4–1 against Hungarian champions Gyori ETO which was a friendly match. On 24 August 2013, he played first Bundesliga match for Bayern Munich. Later on 23 October 2013, he scored 1st goal of Champions league for Bayern Munchen against Viktoria Plzen in home stadium. He also made an assist in that game. He made his first starting line match for his new club on 2 November 2013. Against his last team, he scored his goal against Borussia Dortmund on 23 November 2013.
Mario Gotze Awards & Honors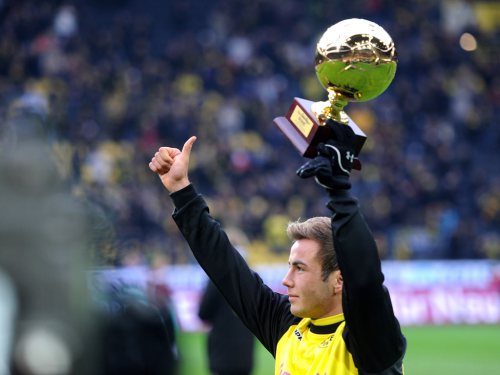 Individual Awards
Fritz Walter Medal 2009 in Gold [Category U17]

Fritz Walter Medal 2009 in Gold [Category U18]

Member of Kicker team of the year [German Bundesliga Season 2010–2011]
Golden Boy Award: 2011
Club Awards
Bundesliga: 2010–2011, 2011–2012
DFB Pokal: 2011–2012
Runner-up: UEFA Champions League: 2012–2013
Bayern Munich
UEFA Super Cup: 2013
Germany
UEFA European Under 17 Football Championship: 2009