The A‑star Brazilian striker is used to being in the spotlight. He has been the big banana from his early childhood. Moreover, the player's impeccable playing skills made him even more popular with fans and women, of course. However, we still do not know the name of Neymar Jr Wife. Does he currently has a soul mate? What is the name of Neymar girlfriend? Despite the fact Neymar has a son, the top-notch scorer has been spotted indifferent affairs and relations with more than 18 women throughout his career. Some of those relations vanished almost as fast as they started. Other Neymar girlfriends managed to stay with the player for some long time. Let's try to figure out is the world's football fav I currently in relations.
The List of Neymar Ex-Girlfriends
The Paris striker has never suffered from the lack of women's attention. He has always been in the spotlight attracting supermodels and social lionesses. A popular model and actress Rafaella Lanceloti got the right to open the list of Neymar ex-girlfriends. Although we do not know much about what happened between the couple and why they split up. On the other hand, it is always good to be the first.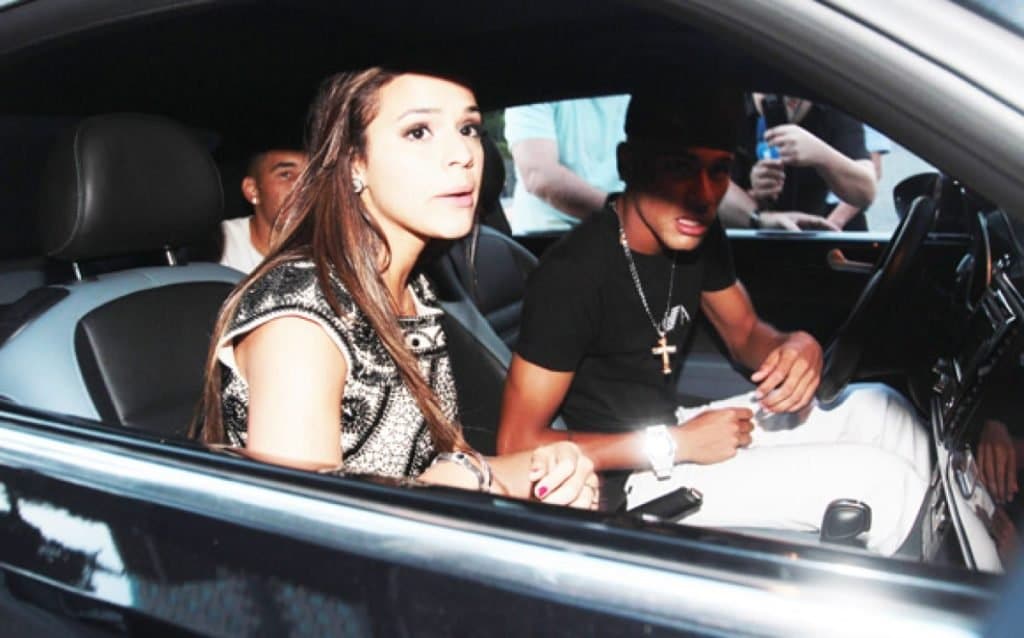 In 2010, Neymar started an affair with Carolina Dantas. Their romance can hardly be called a success. Nevertheless, the result was amazing. They now share a son with Carolina although she is still not Neymar Jr wife.
Neymar Jr – the Womanizer
The next year appeared to be even more successful in terms or romantic affairs. The A‑list player dated at least six different women in a row throughout 2011. They include some more and less popular models such as Fernanda Barosso, Andressa Suita, Barbara Evans and many more. The year 2012 was less successful when it comes to relations with women. Neymar dated only three girlfriends including Dani Sperle, Carol Belli, and Fernando Lam. In 2014, the player was about to settle down after dating a dozen of other models. He finally met Bruna Marquezine he is rumored to date now.
Their relations have always been very complicated featuring several splits including the first break down the same year they actually started dating. Despite many rumors that linked Neymar with Selena Gomes and other popular celebs, the couple was spotted together back in August. It means that Neymar girlfriend is back. Let's give a warm welcome to Bruna Marquezine and hope for the best.