Cristiano Ronald is undoubtedly one of the most successful and talented athletes around the globe. We have already provided tons of his scoring stats, winning track records, trophies, and titles numerous times. This time we are going to talk about Cristiano Ronaldo fashion style and simple ways to look like one of the most expensive and at the same time trendy players in the world. CR7 has been spotted in different fashion magazines and not only because everything was right with his outfit. Sometimes he just wore two little or did not fit the latest clothing trends. However, Ronaldo is generally very stylish while come consider them the fashion icon in the sports world. Let's have a closer look at Ronaldo clothing style and brands he prefers.
Cristiano Ronaldo Clothing Line
While being a Portuguese, Ronaldo is used to wearing pretty little. The player is not used to living in severe winter conditions. Even when he played for Manchester United, we try to stay cool and tried various layers before finding the best bet to fit the changing British climate.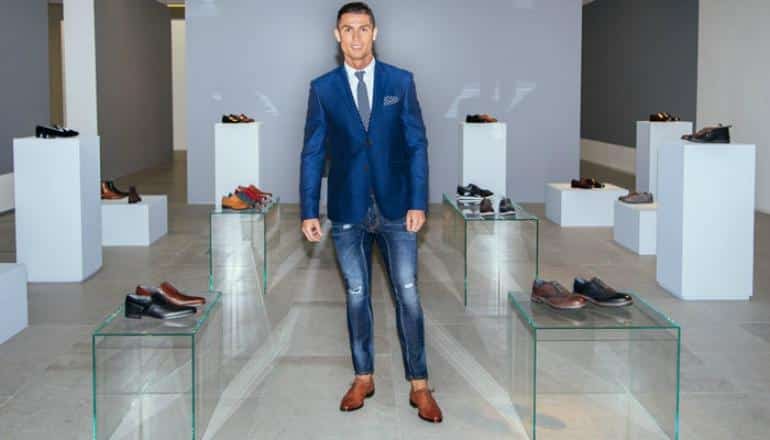 Luckily for the player and his fans, the days of playing in the UK are gone. His move to
Real Madrid
was quite a relief from a fashion point of view as well. Cristiano was back in his environment with the best-matching climate conditions. Known for his true passion for blazers, slim denim and shoes; he is pretty good at combining several dress codes at the same time. Ronaldo leaned to create a so-called smart-casual look putting different fashion trends together. Even formal brown brogues may look great with a pair of blue jeans combined with a blue shirt and blazer.
The Italian Note
Ronaldo made a sensational transfer from Madrid to Juventus. Turin is located in the North of Italy and it is the business and political center of the country. Moreover, we should consider the fact that Italians always go wild with new fashion trends. Ronaldo will have to follow them as well not to become a black ship.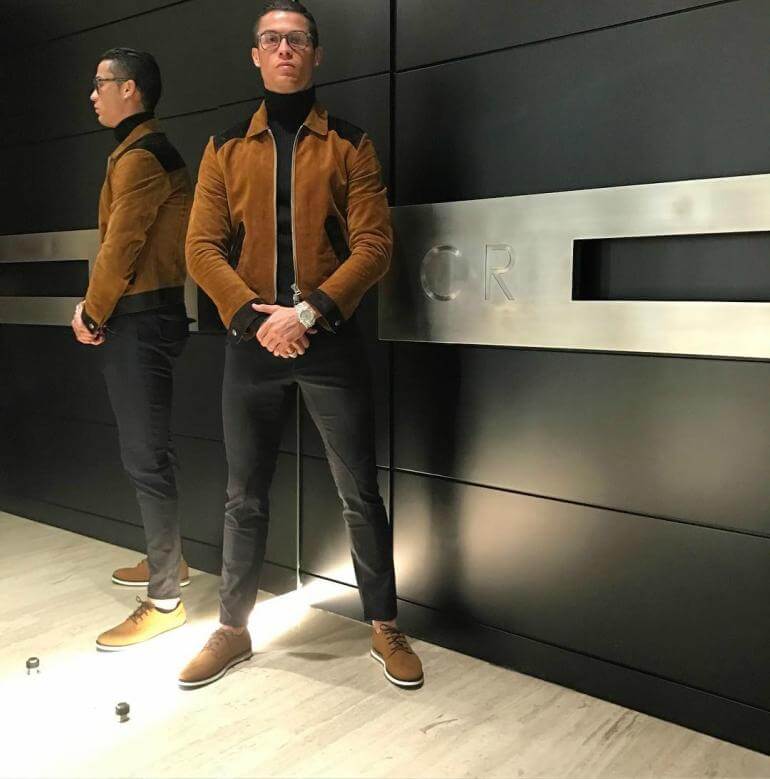 If the weather is nasty, Cristiano can master a couple of new layers. Winter or autumn styles might be quite the same in Turin. The player only needs to put several things together and focus on the key piece of the outfit. For instance, a classic bomber coat may certainly work out with the black roll neck jumper, slim leg black denim, and stylish brown shoes.