We have seen best of Ronaldo goals, numerous sensational shots, tough tackles, and dribbling skills with our own eyes. For most CR7 fans, it is no secret that Cristiano is the best player in the world and #1 striker, who does not have rivals in the pitch. On the other hand, we should just without fear or favor when defining the world's best footballer. The stats contain answers to all questions that we might have. So, let's have a look at best of Cristiano Ronaldo achievements, titles, and trophies in order to make up our minds if he is really the world's best player.
Best of Ronaldo Records
Ronaldo is the five-time Ballon d'Or. He has broken numerous scoring and winning records. CR7 boasts an enormous scoring track record featuring more than 650 goals throughout his entire career in various tournaments and leading European championships. Cristiano is the only player to score 51 hat tricks. He has played for top teams such as Manchester United, Real Madrid, and Juventus. Is it not enough to be named the best player of our generation?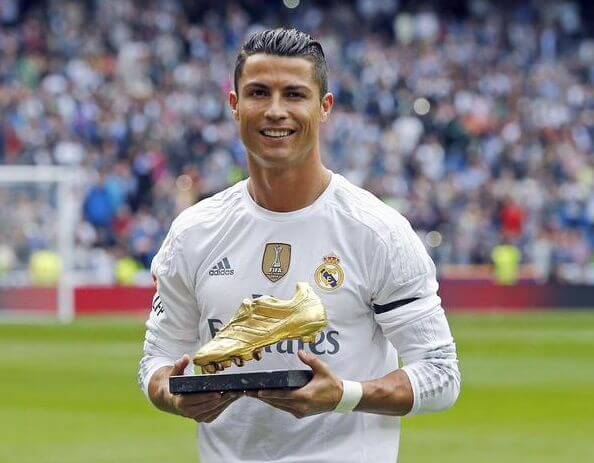 Cristiano breaks different records so rapidly it is hard to track his new achievements in real time. Moreover, he does not seem to slow down despite the age and new team. After leaving Real for Juventus, it took some tie for the Portuguese striker to get used to the Italian Seria A. Now he takes second place in the list of top scorers with 15 goals and only 1 player ahead. There is much time left to break another record. Speaking of Ronaldo best and most impressive achievements…
CR7 Won All Possible Individual and Team Awards with Two Teams
Ronaldo got the Ballon d'Or when playing for Manchester United. The same year he was awarded the World Player of the Year, UEFA Champions League trophy, Premiership title, Golden Boot and other possible awards such as domestic Super Cup.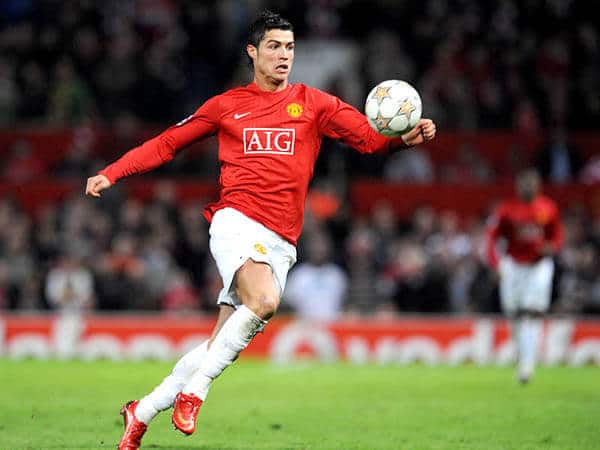 He managed to repeat his winning track record with Real Madrid.
Zinedine Zidane
is the closest to Cristiano player with practically the same achievements for Juve ad Real though some minor trophies are still lacking in his collection.
300 Goals in 286 La Liga Matches
Critics may spend hours arguing who the best player is. Ronaldo is the only one to score 300 goals in La Liga in 286 matches starting from 2009. That was the year CR7 arrived at the Bernabeu to become an unstoppable scoring machine.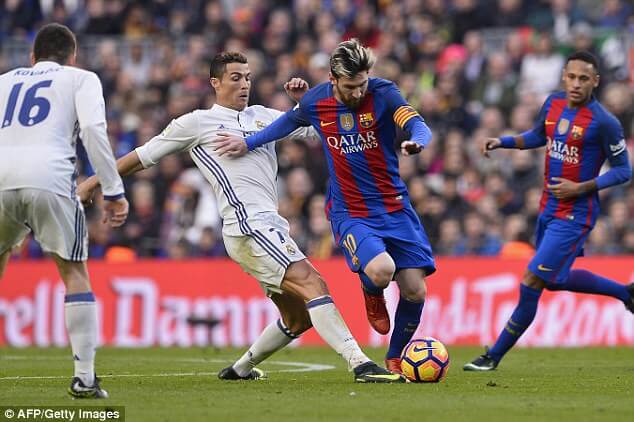 His ability to create a scoring situation out of nothing makes him one of the top players. The Portuguese striker is good at long-distance free kicks headers, in-the-box attacking play, dribbling, etc. One can hardly, imagine a playing element Ronaldo is bad at.
10+ UEFA Champions League Goals in 7 Seasons in a Row
Ronaldo has no rivals when it comes to scoring in the UEFA Champions League in several seasons in a row. He managed to score 10 goals in 7 consecutive seasons and it seems like there is no one to beat him.
CR7 is still in very good shape. He managed to cope with his personal problems and scandals to get back with another set of goals both at Juventus Arena and away. We expect him to show off some tricks during the upcoming match against Atletico in the 1/8 leg.