The Swedish soccer star made a long way from the rough upbringing to the A‑star footballer. The 500th Zlatan goal appeared to be a cherry on a pie for years of being #1 striker in the world. With so many scores choosing, the best Ibrahimovic goal seems to be a daunting task. He performed enormous coring skills and tricks while playing for Barcelona, AC Milan, Paris Saint-Germain, and Manchester United. The new LA Galaxy team is not an exception. The 37-year old striker does not seem to stop with his 62 goals for the Swedish international team. How do you think what is the best Zlatan goal ever? Let's try to figure it out.
Zlatan Ibrahimovic Stats and Bio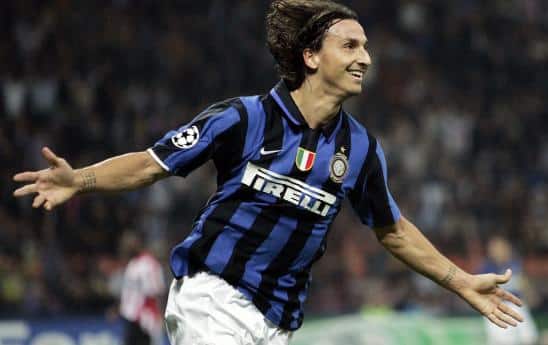 The Swedish striker had to follow along a challenging path to become the A‑list player. His upbringing was rather tough. Born in Malmo,
Sweden
, the future superstar had to witness his parents' divorce at the age of 2. His childhood in the borough full of immigrants turned him into a bicycle thief. Zlatan was a notorious school bully as well. It all resulted in Zlatan turning into a tall and strong athlete who knows different martial arts. It helps him to keep control over his body in the most challenging situations. This is why his football scoring tricks look so overwhelming. Ibrahimovic professional career started in 1999 when he joined his home team FC Malmo. He scored 18 goals and then moved to Ajax to win two titles in a row with his new team.
Zlatan Ibrahimovic
stats were overwhelming featuring 48 goals for Ajax in all seasons. Later he tried his luck in top European clubs including Inter Milan, Juventus, AC Milan, Barcelona, Paris Saint-Germain, and LA Galaxy. Zlatan's French season appeared to be the most successful throughout his European career. He managed to score 156 goals.
Most Significant Zlatan Ibrahimovic Goal in His Career
The 500
th
Zlatan Ibrahimovic goal for LA Galaxy is certainly the most significant Zlatan goal in his entire career. Although some might say it is not as spectacular as some of his bicycle kicks, it still seems to be a Zlatan-style goal. The Swedish giant whipped the ball with his trendy roundhouse kick after an accurate pass from dos Santos. It was a fatal scoring against Toronto as the team was already losing 3–0 by the end of the first half. The final score was 5–3. In his, after match interview, Zlatan said he was glad for Toronto players, as they appeared to be his 500
th
victim on the pitch.