When it comes to racing games, first person shooters or city building games, even those with only a passing interest in gaming could probably reel off two or three examples of each. However, as far as football is concerned, there is one title that has cornered the market in a way that you just don't see elsewhere in the gaming world. Originally known as EA Soccer, the first FIFA game was released for the PC, Amiga and Sega in the run up to Christmas 1993. Yes, that's 26 years ago, and at the same time, Mr Blobby and Take That were battling it out for the number one spot in the singles charts while Bill Clinton had just been elected US President.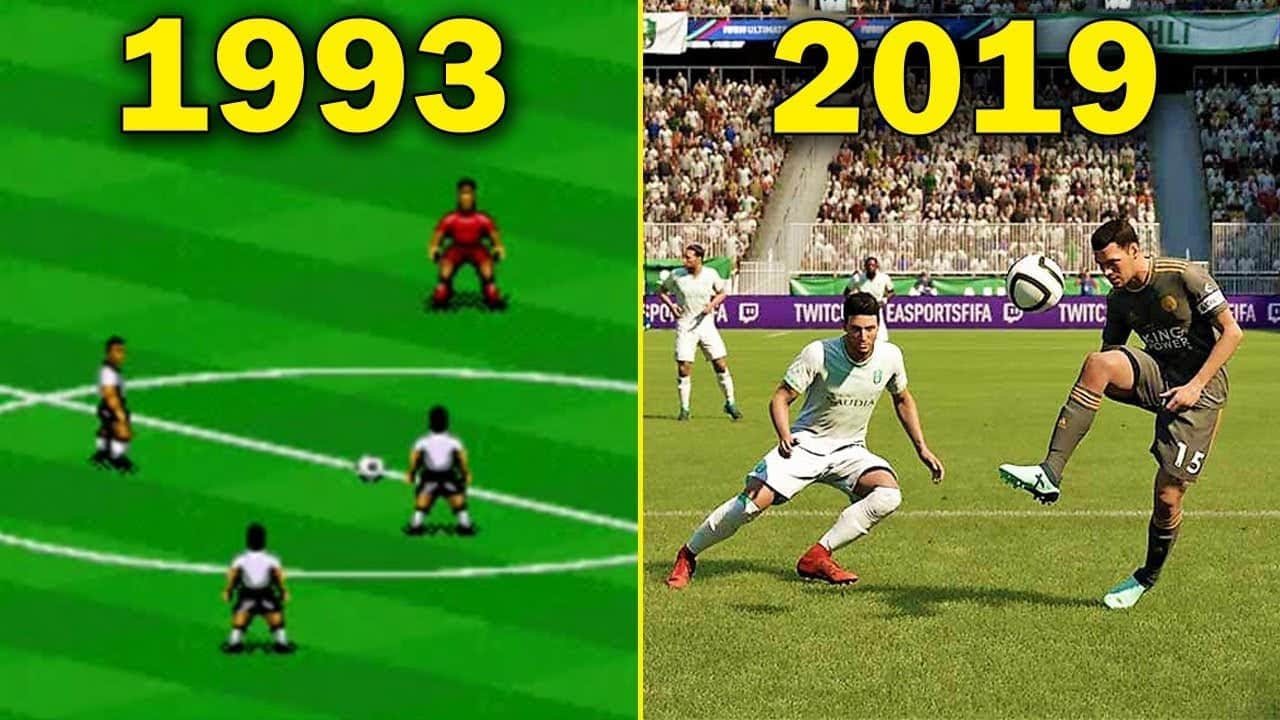 You can ponder on just how much times have changed at your leisure, but one thing that has remained the same is that EA has retained its strangle hold as the go-to football game. Each year's new release is greeted with a level of excitement that is usually reserved for the likes of a new iPhone. However, if you baulk at the idea of paying £40 or so for a game, there are more alternatives than you might think. Try these four for starters – they are all available to play for free, and one of them might even win you a pound or two.
Jumpers for Goalposts
Now on its fifth iteration, this flash-based game has been around for years. Start in the lower leagues, build up your reputation and before you know it, you'll be playing for one of the Big Six with a supermodel girlfriend and the world at your feet. It's a fun and surprisingly addictive game, in which you have to juggle the private and professional lives of a pro footballer. It's available to play on a variety of platforms, including here at CrazyGames.
Football Superstar
There have been half a dozen or more decent football slots released over recent years, but it's Football Superstar by Endorphina that gets the nod here. There's a sense of quality and opulence that is absent from some of the more cartoon-style games out there. The bonuses include free spins, sticky wilds and a gamble feature, and for those who are interested in the tech, the game has five reels, 50 paylines and an impressive RTP of 96 percent. If you want to try your luck with some virtual coins, the live dealer casino games on Sportsbet.io are the perfect place.
Speedplay World Soccer
If arcade action is more your style, SpeedPlay World Soccer 4 could be the game for you. This is quite a recent update, superseding SPWS 3, which was set around the 2014 World Cup. In this version, which is also at Crazy Games, you can choose your tournament and your team – then it's simply a case of getting out in the middle and blowing away the opposition. In older versions, the controls were a little convoluted, but the latest version is far more intuitive, and you'll soon be passing, switching players and receiving like you've been doing it all your life!
Goalkeeper Premier
Goalkeeper is often a position that gets somewhat neglected in gaming. Here's your chance to get between the posts and show what you're made of. The shots will come at you thick and fast, but three consecutive saves counts as a goal for your team. Its neither complex nor sophisticated, but sometimes a simple distraction that demands little thought is exactly what you need. It's one of several free games available at the agame website.