Estadio Santiago Bernabeu, the home stadium of Real Madrid will be appeared in new design with more audience capacity than that of current. After reveal news of Barcelona's home ground Cam Nou, Real Madrid have also unveiled its future plans for Santiago Bernabeu.The president of Los Blancos, Florentino Perez revealed the blueprints for reconstruction of club's stadium. They also reveal budget of this reconstruction project which is calculated as €400 million. Santiago Bernabeu can get new name but it is not finalized yet.
Real Madrid New Stadium Capacity & Architects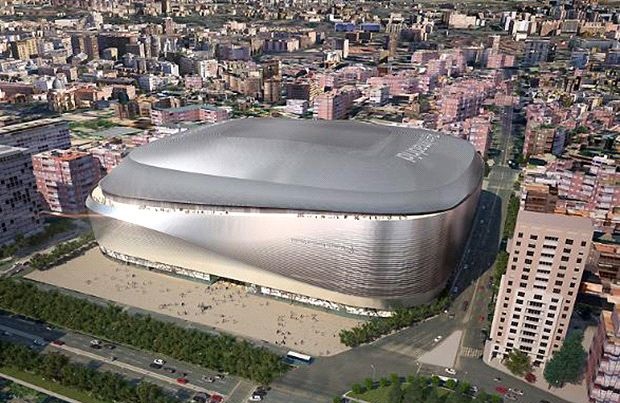 Estadio Santiago Bernabeu is currently managing audience capacity of 85,454 & after completion of this project, the new Bernabeu will have capacity of 90,000 spectators.
The President further said, "In this stadium, much of our legend as a club has been born & we will continue to grow our greatness. The new Santiago Bernabeu will be privileged territory filled with emotions & for all our fans.
We want this to be the best stadium in the world with maximum comfort & for it to be an icon of modern architecture. The Best stadium, in a unique location, which will be a global symbol. A special, unique & spectacular stadium."
The German architects GMP Architekten was awarded with tender of this project with Catalan company Ribas&Ribas. New Santiago project is expected to be completed in 2017.
Name of Real Madrid New Stadium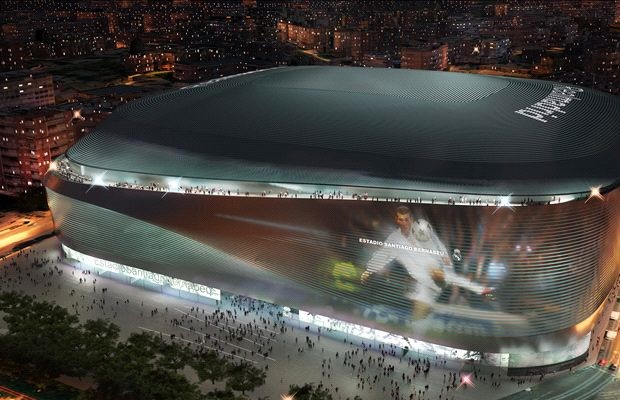 Some naming companies are desperate to put their name on this football ground of Los Blancos. It remains to be seen whether companies like Coca Cola & Microsoft often rumored to be interested in sponsoring this new project sign a deal with The Whites to name this new stadium. But the name of stadium will not be changed.
Design of this Football Stadium
For making its construction, 4 designs were introduced out which 2 were designed with complete roof at the top & remaining two without roof. In first design, there was blue appearance in ground's design which looks like swimming pool from distance.
Second one was of Red applications in which round was designed on top of rectangular foundation. Third one with complete roof at the top in cuboid shape with name of club at the top. In last design, an inverted bowl at the top mounted on round base.
In the end, third design was selected. Matches will be still played on home ground but During matches, construction of work will be suspended.
Reconstruction of Camp Nou also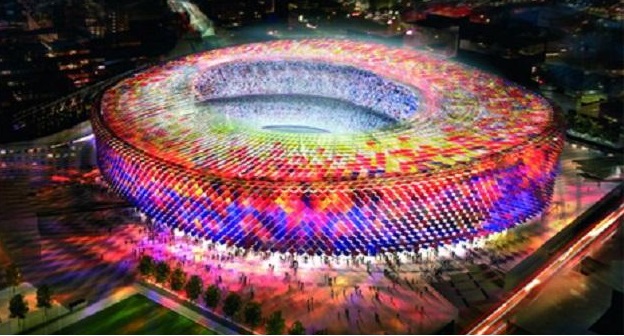 Barcelona Home ground of will be also designed in new design & the budget of this stadium is €600 million. Earlier, the Barca's managers decided to design a new football ground. But due the being an icon of club, the president & other club members decided to rebuild its current ground instead of building new one.
Construction of Both of these grounds are expected to be completed in 2017. After looking at these big steps of Spain football, it seems that Spain is taking football to new level & the top giants are doing best for their fans.
Out of Real Madrid & Barcelona, which club's new stadium is best? Give answer in comment box below.
Matches will be still played on home ground