The time goes by. Players move from one club to another starting their new path on the way to new trophies and glory. For millions of CR7 fans across the globe, the news about Cristiano Ronaldo team changes appeared to be a sensation. Image by gazeta.uz Are you still not aware of what team is Cristiano Ronaldo on? Then this article will come in handy. We will speak of a new team Ronaldo plays for as well as discuss some of its former soccer teams where CR7 started his amazing career as an A‑list striker and winner of most prestigious football trophies.
Where is Cristiano Ronaldo From?
A 33-year star striker was born in Funchal, Madeira, Portugal. This is where he started playing football at the age of 7. His father used to be a manager of the local Andorinha soccer team. This is where a future forward started making his first steps towards the career of the most successful and recognizable player.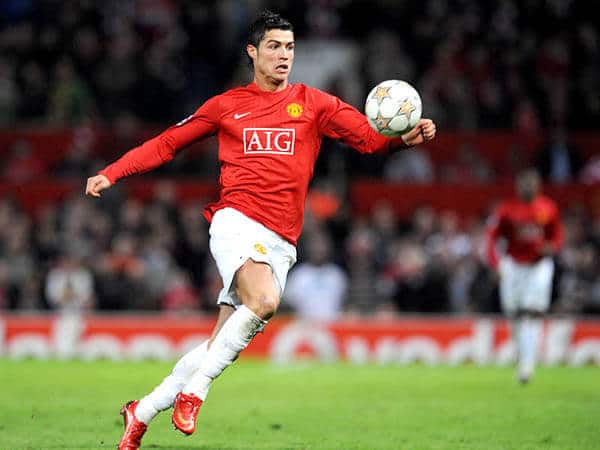 After first Ronaldo team, Cristiano moved to Clube Desportivo Nacional of Madeira. It was actually his first professional football club. The future football star was only 12 years old. One would hardly believe, but CR7 had not quite a huge success at the start of his way even after he moved to Sporting.
The Team Cristiano Ronaldo Plays for Now
The first professional season for the Sporting A team was far from a success. CR7 managed to score only three goals although Cristiano managed to establish his recognizable attacking style featuring high speed and fast dribbling. The tables were turned when Ronaldo turned 17. From this moment, he started hitting the headlines. It was time for him to move to a more developed league. Image by si.com In 2003, the emerging football stars moved to Manchester United scoring 42 goals during the 2007–2008 season in all tournaments. After winning the UEFA Champions Cup with M< Ronaldo decided to leave Manchester for Madrid. CR7 became the main signature of the Spanish football and Real Madrid in particular. After numerous successful seasons, Ronaldo is moving to Torino to Join Juventus for the record $132 million transfer deal.