After winning the FIFA Puskas award of 2013, Zlatan Ibrahimovic is now the center of media. The player is known for scoring heart breaking goals which took football to new heights. The black belt player of Paris Saint Germain & Sweden National Football team is earning 37,500 Euros per day. And why not as he is known for scoring amazing goals both for his club & nation. But his team did not qualify for FIFA World cup 2014, when they face loss with an aggregate score of 2–4 which will be remembered for years.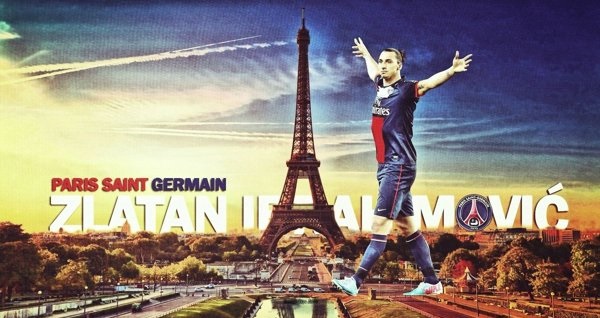 It is very difficult to categorize his goals in top ten list because all goals he scored are just brilliant. In this list all scored goals are different from each other. There is also appearance of Taekwondo in goal scoring technique with a proof in video. At present, Zlatan Ibrahimovic is the highest paid footballer of Sweden football. he played for lots of clubs which includes some top football clubs like Barcelona, AC Milan & right now he's playing for French club Paris Saint Germain.
Zlatan Ibrahimovic Top 10 goals ever
We have selected 2 videos of Ibrahimovic's top 10 goals ever. This is because the count of his best goals are more than top 10. His martial arts chops are evident in goals like this one that he scored for his current side Paris Saint Germain which he scored against Monaco. AT the top spot, his goal of bicycle kick from outside the penalty box is listed which he scored against England. For this goal, he got the award of best goal of 2013 at FIFA Ballon D'or 2013 show. After scoring these goals, football fans have started comparing him with today's world class players like Lionel Messi & Cristiano Ronaldo. Should fans compare Zlatan with top 2 players of today's generation? Are you also searching for salary of Zlatan Ibrahimovic then you can find it here Zlatan Ibrahimovic Salary.