The Spanish club Real Madrid is currently the richest football club all over the world. The club is known to make most expensive transfers. World's most expensive transfers are also from the same club. Again this time Real Madrid is at the top position in the list of highest earners which is made by Deloitte Football Money. With this club, there is one more Spanish club which is most known rival of first position club & i.e. Barcelona FC. So be ready for the list of highest club earners of season 2012–13.
World's Highest Earners of Football with Revenue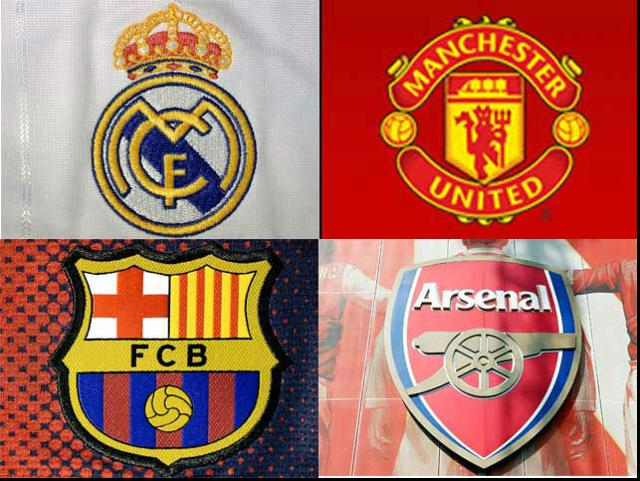 The Spaniards made a total of €518.9 million revenue over the campaign which is 36.3 million Euro more than second position holder Barcelona. Both these clubs are at first & second spot in this list which is made by Deloitte Football Money. The English Club Manchester United which was at top position in this list during the years of 1996–97 it dropped out from top 3 positions for the first time in this list. The German club Bayern Munich which won total of 5 titles last season is also in this list & occupied third position. In the history of this list, recording the revenues of sides from around the world, the top 30 clubs all made in excess of about 100 million Euros during the course of the campaign. This compares to just one club which is Manchester United. The Premier league continues to consolidate its position as the dominant financial force in world football with 6 teams in the top 20. Despite dropping down the list Man United increased their revenue by 13%. Although this is the first time The Red Devils drop one place in the Money League, a number of club's recent commercial deals will boost revenue in 2013–14. So this fall to fourth place may only be temporary.
List of Deloitte Money League Top 10 Clubs
Starting from the bottom there is club which is facing lots of troubles in domestic league of Italy. At 10th spot AC Milan is there, the club has made a revenue of €263.5 million in last campaign. Lets have a look on the list of top 10 football clubs with revenues.
| | | |
| --- | --- | --- |
| CLUB | Nationality | REVENUE IN MILLION |
| Real Madrid | | €518.9M |
| Barcelona | | €482.6M |
| Bayern Munich | | €431.2M |
| Manchester United | | €423.8M |
| Paris Saint Germain | | €398.8M |
| Manchester City | | €316.2M |
| Chelsea | | €303.4M |
| Arsenal | | €248.3M |
| Juventus | | €272.4M |
| AC Milan | | €263.3M |
The top position holder Real Madrid has made a wide gap of revenue with second spotter Barcelona. Those gains could also see Italian clubs fall further, with no Serie A outfit in the top eight year this year.