The list of top 10 highest noise making football grounds is available right over here. What football is today is just because of football fans. They are they biggest reason why this game is the world's best sport ever. Their noise in football ground boosts up the intensity of the game. So get ready for the highest noise making grounds by football fans. Here we go!
World's Top 10 Loudest Football Grounds List
10. De Kuip [Feyenoord, Netherlands]
So the countdown of world's most noise making soccer stadiums begins with Dutch club Feyenoord. This name is derived from the area Feijenoord in Rotterdam and from the club with the same name. It is one of the top traditional football grounds of Netherlands and has also long been one of the home grounds of the Dutch national team.
9 Anfield [Liverpool FC, England]
At the second there is British club which is well known by every football fan. The football ground was opened in 1884 and is known for having seating capacity of 45,276. On 2nd Feb 1952, Anfield recorded the highest number of attendance 61,905 during match of Liverpool vs Wolverhampton Wanderers.
Related: Top 10 most richest soccer players
8. La Bombonera [Boca Juniors, Argentina]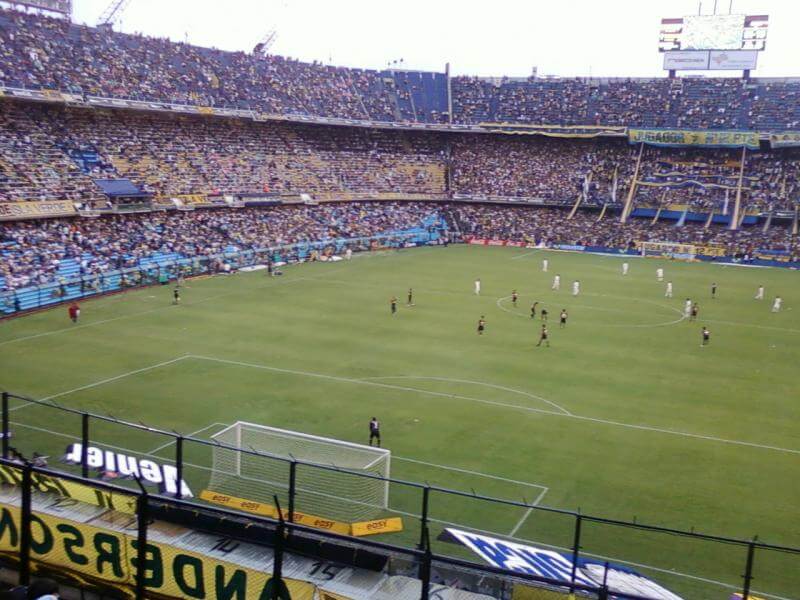 Home football ground of Argentine club Boca Juniors is the eighth most noise making football stadium of world. The seating capacity of this ground is just below 50,000, but the audience of it can make noise of 70,000. Jose Luis Delpini, Viktor Sulcic and Raul Bes were the architect of La Bombonera. On 25th May, 1940 the ground was opened for the official games.
7. Celtic Park [Celtic, Scotland]
As the name indicates, the home ground of Celtic is also one of the most loudest football ground of the world. Celtic Park has often been used as a venue for Scotland internationals and Cup Finals. On New Year of 1938, Celtic Park recorded the record attendance of 83,500, despite having total capacity of 60,355. It was game of Celtic vs Rangers. It's a rectangular shape, creating an enclosed and intimidating atmosphere for big games. It received 60% of votes in BBC Radio Five Live conducted a poll in 2002 to find the favorite sports venue in England.
Related: Most expensive houses of footballers
6. Apostolos Nikolaidis Stadium [Panathinaikos, Greece]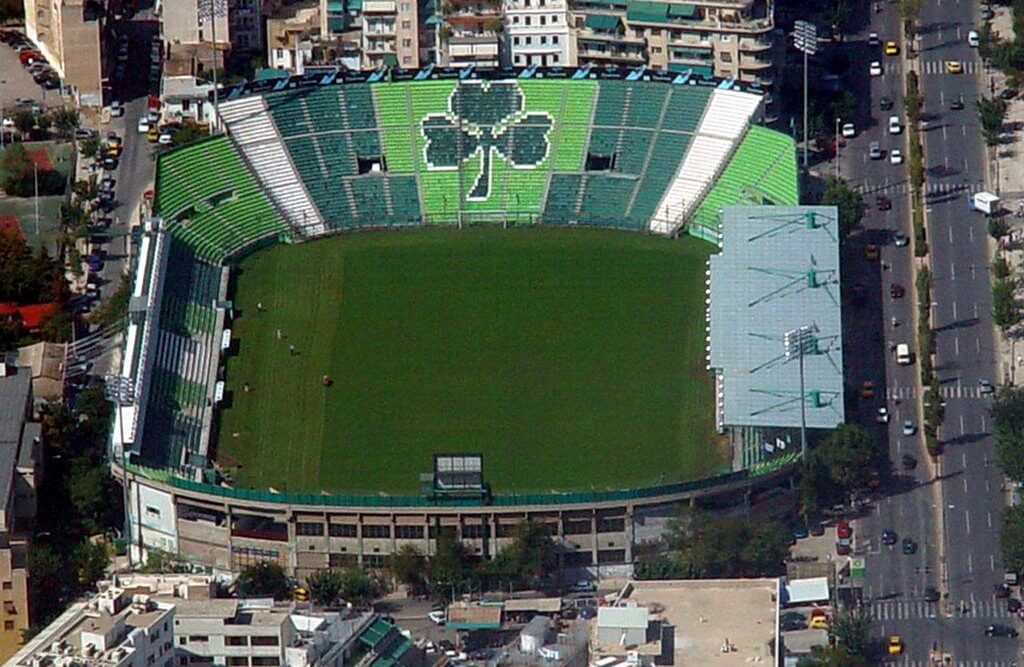 You might not aware of this ground, but you will now remember it. Today, Apostolos Nikolaidis Stadium witness world's huge noise making football fans. The multipurpose football ground is named after club president Apostolos Nikolaidis. It's record attendance was recorded in 1967, when 29,665 visitors watched the Cup Winners Cup game between Panathinaikos FC against German club Bayern Munich.
5. Allianz Arena [Bayern Munich, Germany]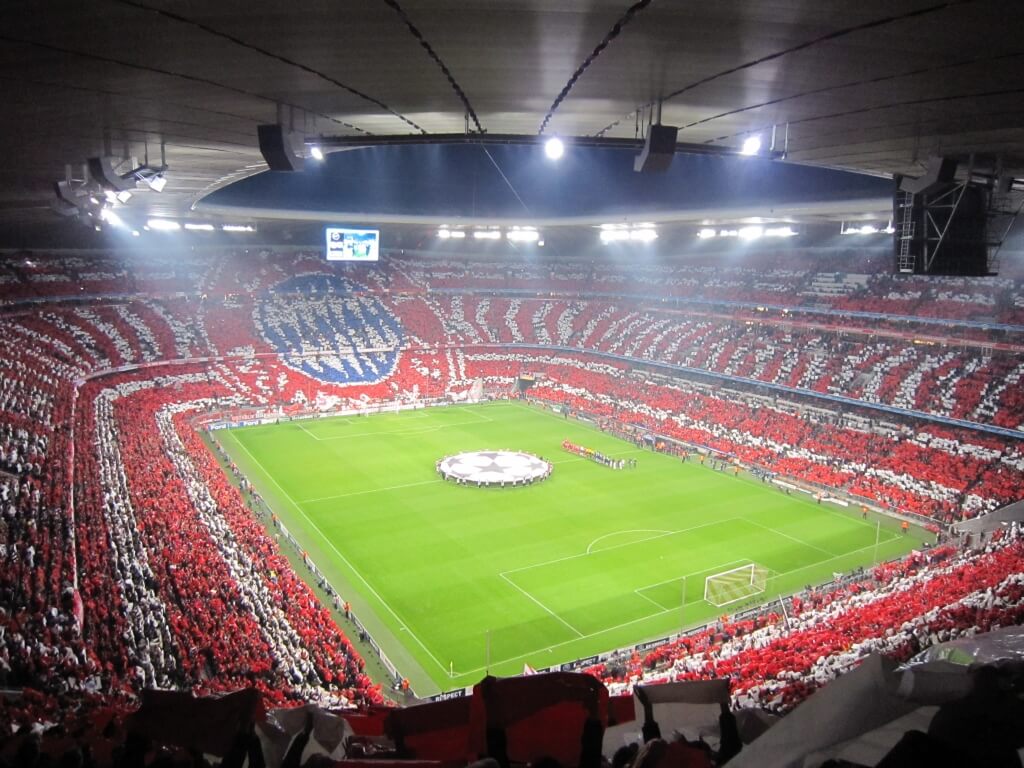 The first club in the list of world's loudest football stadiums. Simple buy yet attractive in design, Allianz Arena is the world's fifth most noise making soccer stadium. The home ground of Bayern Munchen is located in Munich, Germany that can accommodate 75,000 individuals in league matches. Gerzog and de Meuron Arupsport and the architect of Allianz Arena.
4. Old Trafford [Manchester United, England]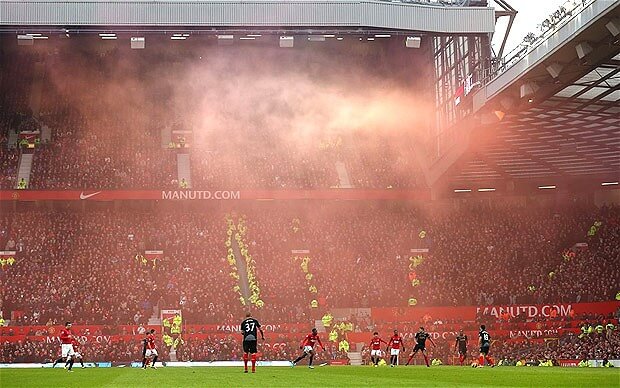 Here is another club from Great Britain. Manchester United's Old Trafford football ground makes the opponents nervous when they play against home team. It is nicknamed as Theatre of Dreams and is the second most largest football ground of England after Wembley Stadium which is located in London. Four of its stands also includes Sir Alex Ferguson Stand to honor the legendary manager of Manchester United.
3. Santiago Bernabeu [Real Madrid, Spain]
If you are wondering where the Spanish fans in this list, they you don't need to wonder any more. Here is the third loudest soccer stadium in the form Santiago Bernabeu, the home ground of Ten times European champions Real Madrid. You can image if a stadium is jam packed with more than 80,000 visitors, then how much noise it can produce. If you need more explanation, then you must visit this ground for live experience.
2. Estadio Camp Nou [Barcelona, Spain]
Here comes another football ground from Spain, Estadio Camp Nou. The home ground of Barcelona is the largest football ground of Spain in terms of seating capacity. It took three construction years and on 24th September 1957, it was opened in front of thousands visitors and hundreds of reporters. The club is sought to increase the seating capacity by 13,500 which will make it the fourth largest football stadium in the world.
1. Signal Iduna Park [Borussia Dortmund, Germany]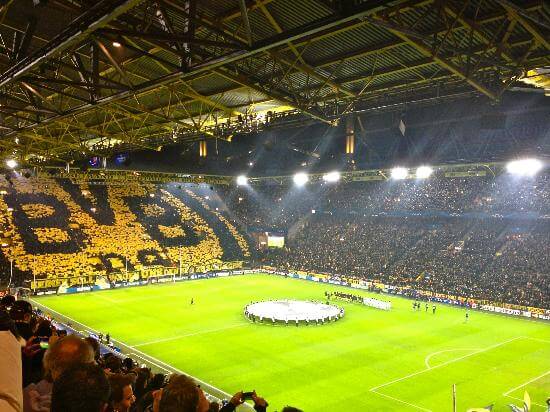 So Signal Iduna Park is the most loudest football ground. The soccer stadium has capacity of more than 80,000 spectators for league games. Signal Iduna park is the largest football stadium of Germany and is the seventh largest in Europe. Fans of this ground grouped together in such a way that they makes yellow wall which is now the identity of BVB ground.It was elected as the best football stadium by The Times for its renowned atmosphere.