Ask Ronaldo, and he will tell you that he only wants to play in the Champions League.
To qualify for the most prestigious club competition on the planet, Juventus had to snatch a victory from Bologna on the last day of the season while hoping that their opponents would not let them down. Ronaldo is always good in such high-profile games, but for some reason, coach Andrea Pirlo dismissed him.
Allegedly, the Portuguese are "tired", having taken part in five matches in 19 days. Maybe so, but even at the age of 36, Ronaldo is the standard of physical form, always perfect. Even when he's exhausted, he's a threat.
As we now know, Torino managed without him. But even then, there was nothing to celebrate — this is the end of the campaign except as a failure for the grandee can not be called. A change was needed, and a change came in the face of the returning Massimiliano Allegri, who had been well-rested for two years. He's a master at working with the stars, but we still don't know if he'll ever want to hang out with Ronaldo. There are many indications that the Portuguese superstar's time in Italy has come to an end. "Having achieved what I have achieved, I can say that I have achieved my goal, which I set before moving to Italy."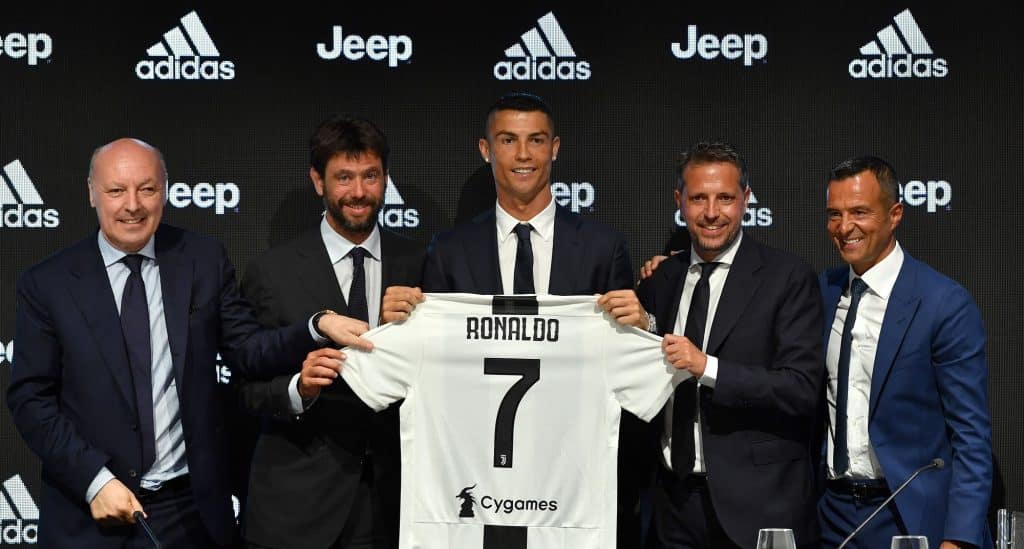 Andrea Agnelli says he has never regretted his decision to break the Serie A transfer record by signing Ronaldo for 105 million euros. You can understand it.
The mere fact of signing Ronaldo praised Juve's status. It immediately became clear that the "old signora" really returned to the peak of its importance because even one of the two leading stars of the planet agreed to the transition.
Ronaldo believed that if not Real Madrid, then Juventus. Torino fought in the LCH every year, but they needed a leader. He was the missing link that would have made it possible to achieve real success in the fields of Europe. Not surprisingly, as soon as he appeared in Turin, the fans began to chant, "give us the Champions League".
And whatever he did in Italy, it all came down to one thing — the LCH. The Scudetto is the concern of Higuain, Mandzukic and Dybala, and others will handle the Italian Cup. But the European Cup is a challenge for the real titans. And if we judge Ronaldo's time only by his success in the LCH, then there is nothing to be happy about. Well, Agnelli's feint ended in a fiasco: with each new season, Juve was eliminated from the tournament earlier and earlier. And who knocked it out? Ajax, Lyon and Porto.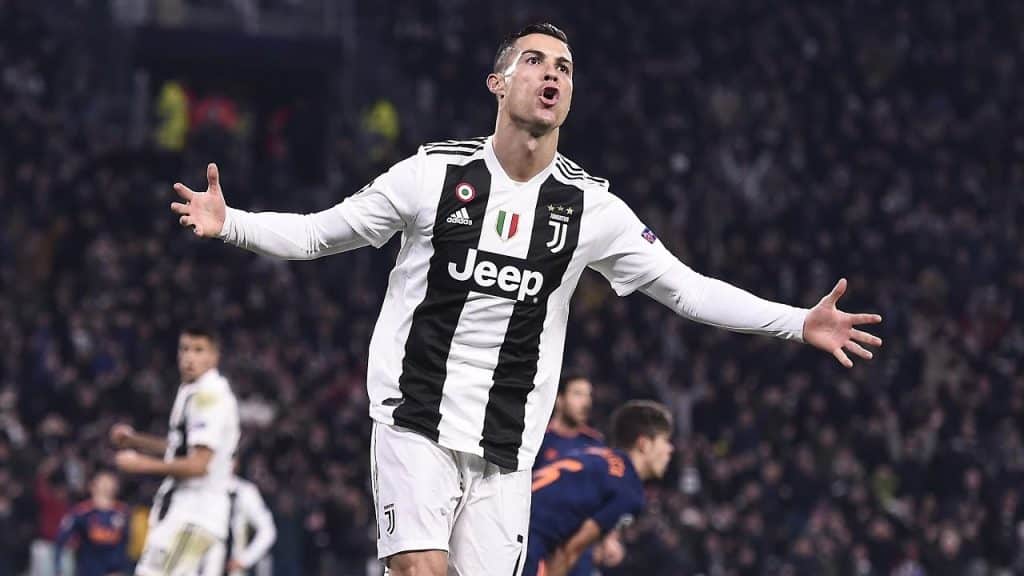 It didn't help, of course, that along with the transfer, a period of instability began when three coaches were replaced in three years. And the further away, the weaker Juventus was. But you have to blame everyone, not just one person. Especially when this one person was doing his best, this season, Ronaldo is the fastest ever to reach the 100 goal mark in Italy. In three years, he has won every trophy that can be won. Well, in Italy. If he were anyone else, we would say that the transfer was more than successful.
But was it worth it, given that Torino had to pay 31 million directly to Ronaldo in addition to the high price tag?
The club says yes. That ticket sales have picked up, and better sponsorship deals have been made with Adidas, Jeep and Allianz, not to mention an increased number of fans on social media.
If you round it up, on average, Ronaldo costs Juventus 80 million euros each year. And even after all the players agreed to the reduced salaries, the figure remained more than impressive.
So what's next?
Ronaldo is well aware that his contract does not expire until next year. And he has many reasons not to rush to leave.
Recently, vice-president Pavel Nedved said that " Pirlo is staying — just like Ronaldo." One is already gone, waiting for the second? Ronaldo's girlfriend Georgina Rodriguez also said something like that: when asked if her boyfriend was leaving, she said briefly, " Se Queda." It remains.
But who will pull Ronaldo's salary? This is precisely the reason that will motivate him not to rush to leave. But we can't tell what the striker is thinking. If not Juventus, then who?
Real Madrid again?
Whether it is essential or not, think for yourself that the other day a truck with expensive supercars of a football player made a 16-hour trip from his home in Turin to another house in Madrid.
Uncertainty over whether he will stay at Juventus cannot fuel further speculation that he is interested in returning to Real Madrid, where he has scored 450 goals and won 16 trophies, including four Champions Leagues, in nine seasons.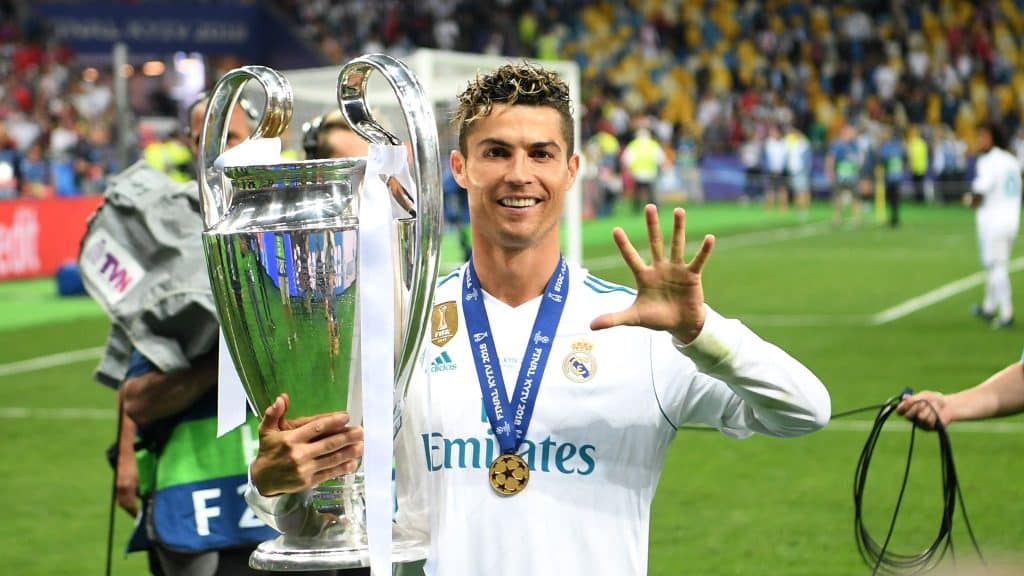 This summer, the budget of Perez will be reduced by 100 million euros, in connection with which the team will leave such prominent people as Sergio Ramos. Given that Real Madrid is always trying to save on wages, we are unlikely to see Cristiano in Madrid. He goes it is understandable: in the city centre, he has a hotel and a luxury specialized clinic. His girlfriend's family lives there, too.
What about going back to Manchester?
After 2009, Manchester United thought a lot about how to get their pupil back. The commercial benefits are apparent, and Ronaldo himself remains a top player. And even though he's soon 37, coach Ole Gunnar Solskjaer wouldn't mind giving him a chance. After all, he was only "in favour" of inviting 34-year-old Edinson Cavani.
The Norwegian himself respects Ronaldo, who played with him in the same team in the 2003-04 season. In his opinion, he is the coolest teammate of his career, just above even Paul Scholes. And the coach is still communicating with the Portuguese, who advised him to pay attention to his compatriot Bruno Fernandes.
United also have the money for such a move. The transfer cost may be moderate since Juve will only get rid of the player with the most significant salary.
Pension in France
A move to France seems logical — that's where Ronaldo hasn't played yet. He has already played — and won-in England, Spain and Italy, and it remains only to win the French trophies. Here, too, there is a money club in the face of PSG.
However, we know that Parisians do not plan to spend much. Even the Qatari sheikh-owned club has suffered from the effects of the pandemic and doesn't want to take any chances. Therefore, in recent months, the Parisians have only thought about extending the contracts of their main stars like Neymar. And in the summer, the primary "transfer" will be a new agreement with Kylian Mbappe.
There is information that last summer, PSG already received the opportunity to buy Ronaldo but refused. Jorge Mendes, the footballer's agent, often attends Paris Saint-Germain games, but his relationship with President Nasser Al-Khelaifi has soured slightly in recent years.
Return to Sporting?
After Ronaldo scored the 700th goal of his career, Sporting President Federico Varandas proposed to rename the stadium "Jose Alvalade" in honour of the five-time winner of the Golden Ball.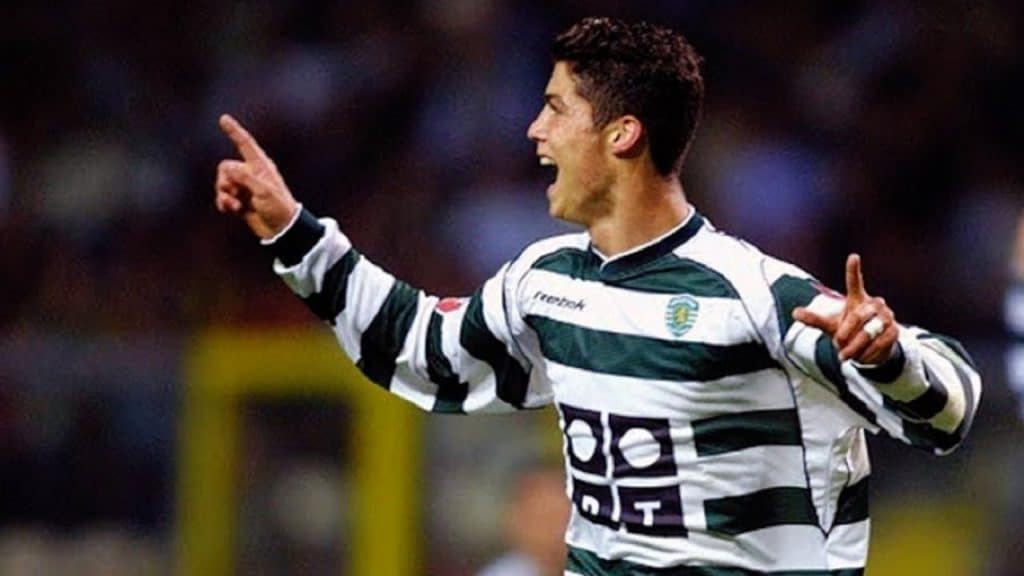 This year, the club won the championship for the first time since Ronaldo left for Manchester in 2003. Varandas spoke on national television, saying that he believes that the return of the striker is possible.
"Cristiano was one of the first to congratulate me on my victory. But for now, he has an agreement with Juventus, where he wants to win the league. Everything depends on him, but he is not only a great player but also a Sporting fan.
Cristiano's mother also promised to talk to him: "I will try to persuade him to come back and try on the colours of Sporting," she said on TVI 24.
This development is quite possible, because Sporting is an exciting team, with players like Pedro Goncalves and Nuno Mendes. And coach Ruben Amorim is considered a rising star.
But the player's agent was quick to dash the hopes of the Portuguese fans: "At the moment, Ronaldo has no plans to return. He is proud of Sporting's achievements, but his mind is elsewhere."