Apart from being one of the best and most scoring players in the world, Cristiano Ronald is also the face of numerous ad campaigns related to popular sports brands. They include such big industry names as Nike. CR7 is the face of award-winning Nike Mercurial Boot line. Would you like to know more about Ronaldo soccer shoes history? Keep on reading the article.
What Were the First Ronaldo Soccer Cleats?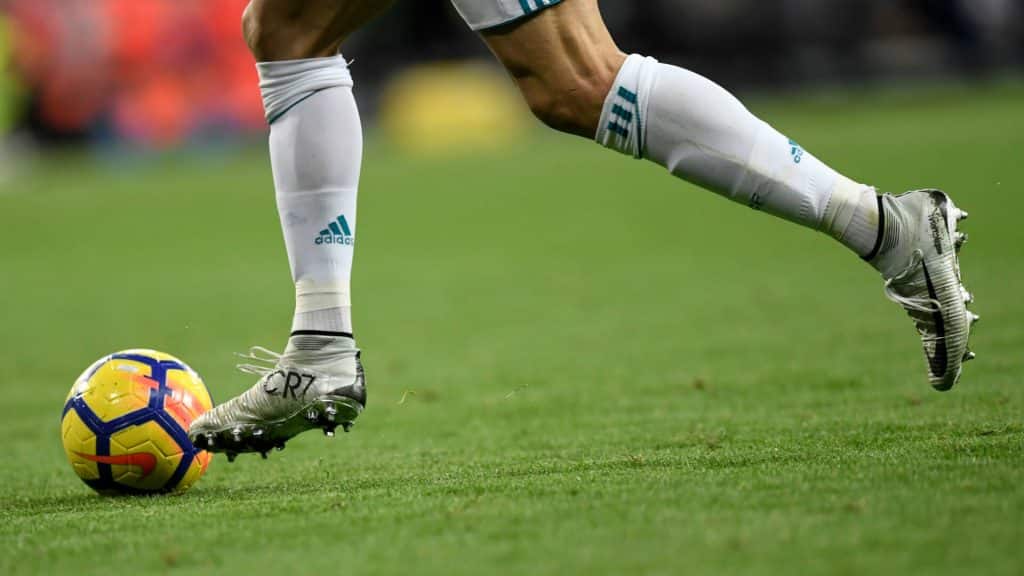 The Nike Mercurial Vapor soccer cleats were the first soccer shoes Ronaldo put on in 2002. This is when he started his professional career after joining Sporting Lisbon. He never changed hos football shoes from that time. For this reason, CR7 has turned in into the main face of the Nike soccer cleats line. It all started with a friendly match between Sporting and MU. By the way, Cristiano played so well that he attracted the attention of Sir Alex Fergusson. That was the time when CR7 debuted in his brand new Mercurial Chrome cleats by Nike. He did not change his sportswear partner even after moving to MU in season 2003–2004. The same year CR7 played for his International team at Euro 2004 introducing stunning gold Ronaldo soccer shoes from the R9 boots collection. The next year came up with the release of new Ronaldo cleats line introducing Mercurial Vapor II. They were available in two major colors including red and white. The represented the new gen of sports shoes with plenty of colored lineups presented by Nike. Mercurial SL (Superlight) Ronaldo soccer shoes are considered as the rarest cleats today. CR7 wore them during the match against Chelsea in 2008.
The Launch of Cristiano Signature Soccer Cleats Line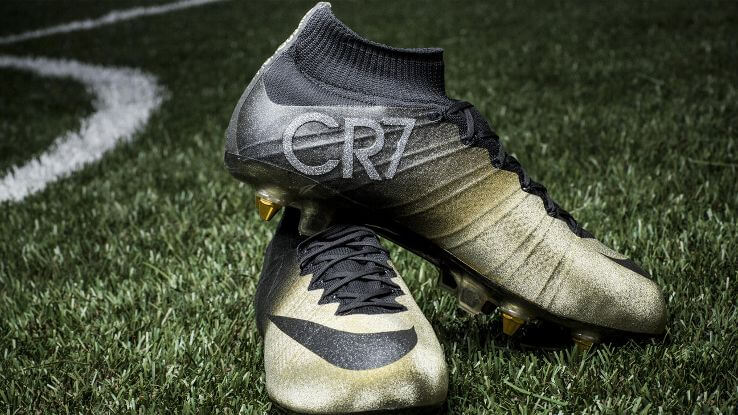 The year 2010 appeared to be the turning point for the entire sports fashion industry. The release of Ronaldo signature soccer shoes was a sensation. Also known as Mercurial Vapor Superfly II CR7 Safari Boot, they differed from all other cleats due to an exclusive black and white safari print. The model had several successors over the years introducing refreshed Safari models in 2011 and 2012. New models were designed in different colors. Mercurial Vapor VIII Ronaldo soccer boots had a slogan on their back saying "Love to win/hate to lose". Fans have also witnessed some of his other cleats including Superfly IV model that was introduced during the
FIFA World Cup
2014. The fifth generation of Cristiano cleats was inspired by lightweight and high speed. The shoes represented a lineup of colorful footwear available in orange, white and yellow tones.