CR7 is an undoubted scoring leader when it comes to any tournament or championship. The UEFA Champions League is not an exception. The year 2018 ended up for Ronaldo with 120 scoring in the most prestigious European competition leaving behind such tops stars as Messi, Neymar, Mbappe and many others. Not only Cristiano is a top scorer, he regularly hits the net in the most outstanding manner. His every goal is a football masterpiece. We simply could not resist the temptation and highlight some of the best Cristiano Ronaldo Champions League goals throughout his entire career. Let's get it started!
MU against Lisbon (2007)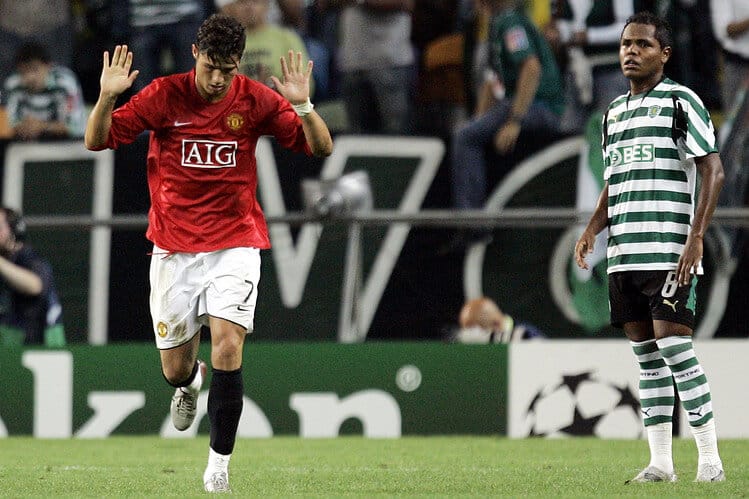 Although Lisbon was actually the club that ensures CR7 sensational breakthrough, it does not prevent the team from Ronaldo to score in the most overwhelming style just to remind who he is. The injury time appeared to be the death penalty for the Portuguese players after a sensational signature CR7 free kick. What a strike that was!
MU against Chelsea (2008)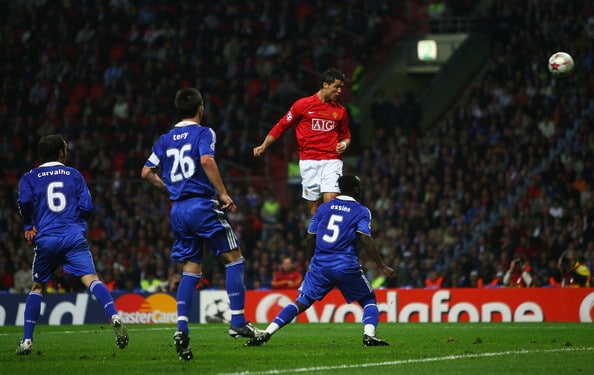 Ronaldo is mainly known for his dribbling skills and powerful strikers. But this time, he made a great header after an average cross from Wes Brown. And the Blues would fall.
MU against Arsenal (2009)
It seems like whatever Ronaldo tries, will come off. One would hardly ever think of scoring from that distance. A sensation shot by Cristiano, and the ball hits the Arsenal's net. It feels like someone controlling Ronaldo with a PS gamepad.
Real Madrid against FC Zurich (2009)
The first ever Ronaldo Champions League goal for Real Madrid could hardly be more spectacular than that. Although the German goalie managed to get pretty close to the ball, he failed to catch it. The strike was too powerful as well as the legendary Real Madrid lineup featuring Kaka and other legends.
Real Madrid against Marseille (2009)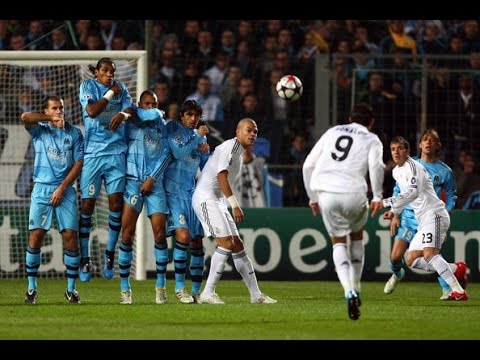 Cristiano's free-kick scoring track record is unbelievable. He seems to control the ball while it flies to hit the net. This time, Marseille has been choosing as CR7 next victim. The long-distance ball was clearly put at the net. Another brilliant free kick by the Portuguese striker.
Ajax — 2012
The match was as spectacular as Ronaldo's first ever hat trick in the UEFA Champions League. The goals were for any taste and preference from accurate sliding to powerful strike away from the box.
Patrice Evra
looks like a tiny creature against Cristiano's amazing leap. We hardly believe
Michael Jordan
could cope with that header anyway.
Real Madrid against Juventus (2018)
A sensational shot by Cristiano made Juve fans stand with applause. The phenomenal player appreciates that gesture and joined Juventus for the new season in an effort to help the team eventually win the trophy.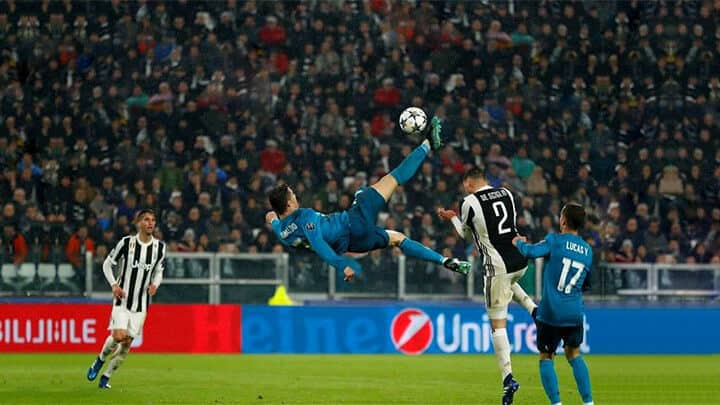 We look forward to CR7 new spectacular moves and goals, as Juve continues its way in the tournament playing against Atletico in the new leg.