The epic battle between the best soccer players in the world is on! Both have millions of fans from both sides. They will always claim their fav is the most prodigious footballer on the planet. Who wouldn't? But, what does the statistic say? Who is better Messi or Ronaldo? It is high time we defined the winner once and for all. They have passed through many stumbling blocks on the way to success though in a different way. They have different childhood and career perspectives from the start. However, both emerged into world's best and most recognizable player of our times. In their epic "Messi vs Ronaldo" battle, they turned into scoring machines though utilizing absolutely opposite styles. We have reviewed some of the core factors to define why Cristiano Ronaldo is better than Messi when it comes to the official stats. On the other hand, Messi shows better than CR7 in other aspects on and off the pitch. Let's get ready to rumble!
Defining the Style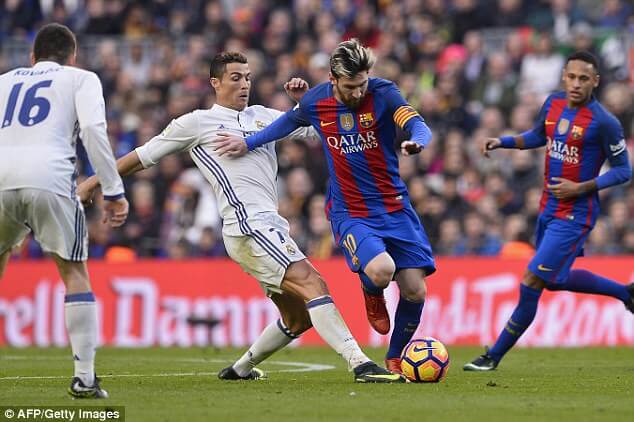 Before diving into the stats and numbers to figure out who is a better player Messi or Ronaldo, we should have a closer look at styles both utilize on the pitch.
Ronaldo Style
Cristiano has always been an athlete form his childhood. He was good at various kinds of sports. Ronaldo boasts an extraordinary power and strength in addition to some great headers he scores from time to time. High speed, great striking power, amazing dribbling are among the main qualities of the legendary Portuguese striker. He is able to score from various angles including medium and short-distance headers.
Messi Style
Messi is not as tall as Cristiano. He cannot boast the same strength as Ronaldo considering Lionel's health problems in childhood. However, Messi height appeared to be his crucial advantage letting him change directions at high speed with the ball confusing his opponents. Lionel is a flawless dribbler with an outstanding view of the pitch. Messi can put a great strike from the distance as well as threaten the opposing team right in front of the goal.
CR7 vs Lionel: Free Kicks
Messi always has a surprise for the goalie when it comes to free kicks. They contain enough power to pass through the wall and the goalkeeper right into the net. His free kicks are about fitness and accuracy in addition to the brute force. From this point of view, CR7 delivers more unexpected options out of the box. It seems like he has more alternates to perform a free kick. We regularly enjoy his swerving strikes when the flat ball can change its direction any time making the goalie confused. Ronaldo uses different striking techniques adding more power to his recognizable curling strikes.
The verdict
: who is better at free kicks: Messi or Ronaldo? Ronaldo takes the lead in this category.
Messi vs Ronaldo: Ball Control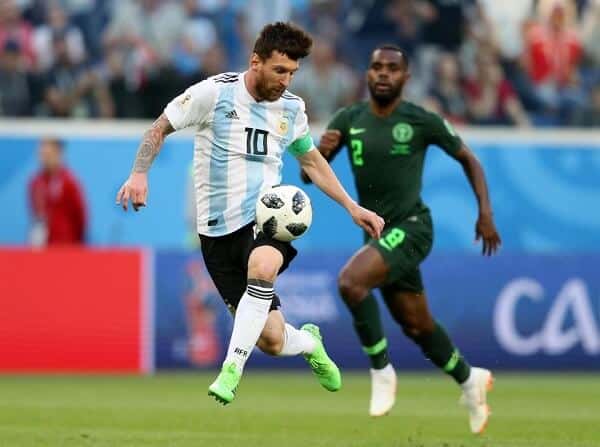 Ronaldo is known for his step-over dribbling techniques. It has already turned into player's signature. However. Defenders have learned to oppose that style. Speed and power on the distance are the few advantages Cristiano has at the moment to beat his opponents on the pitch. Messi is a more skillful dribbler with a wide range of tricks to leave several defenders behind at a time. Lionel hardy has rivals in the world whenever it comes to attacking the box full of defenders. The fearless approach combined with his ability to change directions instantly result in numerous threats under any condition. It seems like the ball is glued to his foot while Messi performs his overwhelming maneuvers in the pitch.
The verdict
: Quick feet, high speed, and balance are the crucial advantages making Lionel certainly better in ball control and dribbling.
Who is better — Messi or Ronaldo according to Stats?
The last Champions League 2017–2018 was not very successful for Lionel Messi and Barcelona. The last time he scored in the quarterfinals was 2015. The match against Bayern Munich ended 3–0 after the final whistle featuring two Lionel scoring efforts. On the other hand, CR7 has scored 11 times in the Champions League quarterfinal leg. They include two of his amazing goals in the final game. We should also mention his unstoppable hat trick in the semifinals against Juventus. Despite the fact, Messi boasts an impressive scoring record if compared to any other player in the world, he cannot complete with Ronaldo. However, we should consider the fact that Ronaldo is older than Messi. The scoring distance between them is not so huge. Moreover, it took Cristiano some time to get used to his teammates in Juve, though he started scoring regularly in Seria A. The Verdict: Ronaldo is a better scorer than Messi, at least for now.
Other Factors to Consider
Despite all stats and scoring records, Messi has been more successful on the club's level. He never switched between teams. Lionel plays for Barcelona and treats his teammates like a family. They do the same for him. If it was not for Barca management when Lionel had serious health problems and no money to complete the treatment, the football world could never see the prodigious Argentinian striker. Messi is devoted to his team and fans.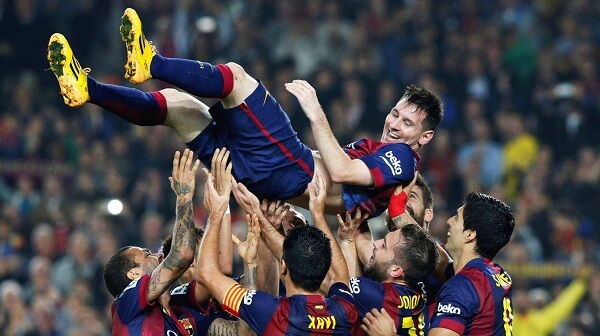 Ronaldo establishes a bit different approach. He is more like a showman. He loves being in the spotlight whether on or off the pitch. Cristiano constantly gets into scandals. He is obsessed with his body, training, and wage. It is not always bad. Especially considering the fact, he always takes part in charity programs and provides financial help to different organizations. Ronaldo was accused of being a bully. He was rumored to suppress players who did not want to follow his gaming concept. One would hardly argue Cristiano is a bit selfish. He usually shows off his emotions towards payers and referees, which looks nasty sometimes. Messi is a modest person both on the ground and in real life. He has never been spotted in any scandal. He is always loyal to the family and people who surround him. This is what makes him better than Cristiano in the long run.
The Bottom Line
We can surf the net in search of stats and figures for hours to decide who is better. But, what we should really do is to admit that both are making a huge contribution to the world of sports and football in particular. We are not to blame them off the pitch. But what they do on the ground is amazing. Fans should be grateful for that. No matter what happens, Messi and Ronaldo are still the best players in the world.