The story of a poor Brazilian boy who eventually turned into the biggest soccer star is overwhelming. Pele biography keeps different facts that most of you have never heard about.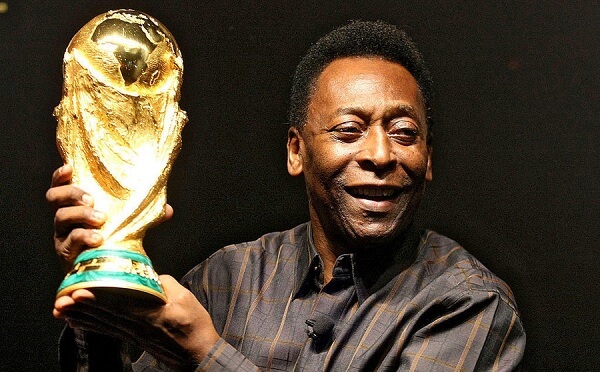 Who is Pele? How did he start playing football? What age is Pele and what teams did he play for? This time, we will dive deep into the bio of the legendary player from
Brazil
. Mostly known by the "Pele" nickname, he was also popular by his "Black Pearl" moniker. We will follow his entire path from poverty to the heights he achieved in sports scoring more league goals than any other player did. Pele stats are overwhelming with 1, 281 scorings during his long and bright career. Pele has won three
FIFA World Cups
.
Where is Pele from?
Hailing from Três Corações, Brazil, the future football superstar was born in 1940. Pele family lived in poverty. His father was a pretty famous footballer in the borough. Teammates used to call him "warrior" due to his courageous and brave gaming manner. A few people know that parents initially named Pele "Edison" after a world's famous inventor Thomas Edison.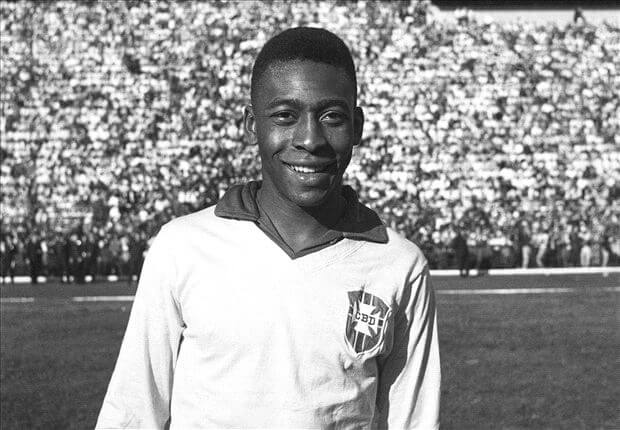 However, the situation changed once a future soccer star has entered the school. His classmates gave made up a new nickname for their buddy. It was the "Pele". The origins of this nickname come from Pele's bad pronunciation and one of his favorite childhood payers Bile. He was a goalkeeper in Vasco de Gama at that time. The future player pronounced its "Pile" due to some spelling problems. For this reason, his classmates mocked at him. This is how the soccer legend got his world's famous moniker. It should be noted that Pele has always been an easy-going person even at school. He never felt offended by such a treat by his friends although he didn't like his new nickname at first. Once in his interview, Pele called it a childhood rubbish moniker. However, it has eventually turned into one of the most popular names around the globe.
Pele Footballer – the Rise of career
Pele always dreamt to become a pilot. However, he changed his mind after a tragic accident near their house. A plane crashed killing its pilot and some of its passengers. The father introduced the game to his son and he was actually Pele's first professional coach. The Pele family lived from hand to mouth. Pocket money was not enough to by a ball. For this reason, a future superstar played with a stuffed sock. He tried several jobs to earn some extra cash.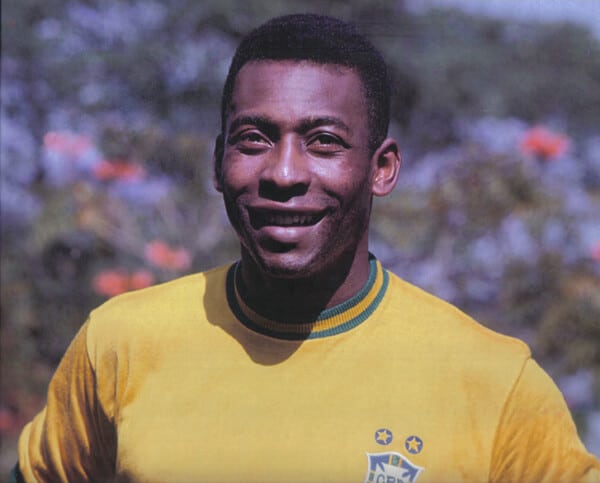 However, Pele recognized his own talent very fast. He started playing indoor football that was gaining popularity at that time in Brazil. Pele turned into the most dominating player on the court performing amazing dribbling and passing skills. At his early age, Pele actually managed to establish his own unique and recognizable style that immediately hit the headlines.
What Team Did Pele Play for?
Pele left his home at the age of 15 to start a glorious career in his first professional club. Santos was the first team Pele played for and scored his first goal before turning 16. He started performing well from the very first season. Pele stats after the first year of playing were amazing. He took the lead in the list of top season scorers. The coaches of the International Brazilian team had nothing to do but to invite Pele. They hardly regret doing that, Pele scored six goals during the FIFA World cup in 1958 in addition to his two goals in the finals. His team one against hosts 5–2. In 1958, Pele won his first ever world cup. Two more were to go. The second World Cup trophy was one in Chile in 1962. Brazil played against Czechoslovakia in the finals and won 3–1. Pele has not scored in that match although he managed to score at least once during the tournament. The third one was in Mexico taking part in 1970. The football superstar scored 4 goals there including 1 goal in the final game against Italy.
When Did Pele Retire?
The first time Pele retired was four years after winning his second world cup trophy. Luckily for supporters and spectators, his retirement did not last too long. He returned to the big game in 1975 to bring his talent and brilliance to the American Soccer league. Pele played for NY Cosmo for some time. A friendly match between New York Cosmo and Santos appeared to be a good way to say "goodbye" to all Pele devoted fans and to the game in general. The game took place in 1977.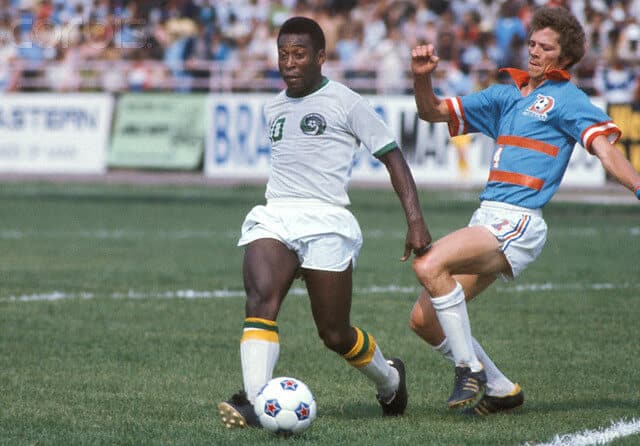 Here are some overall Pele stats throughout his career:
Pele scored more league goals than any other striker – 1, 281 goals overall;
Pele won three FIFA World Cup tournaments – none of today's players can boast the same achievement;
Pele was voted for the Best Player in the 20th century;
Pele was the first player to get Fifa Ballon d'Or Prix d'Honneur Award.
The king of soccer is an example for other generations of younger players. Pele has proved that everyone has a chance to get away from poverty and bring his dreams to life with the help of the talent, will and desire to win. Today, Pele continues to contribute to football. He is the ambassador of good will. He takes part in charitable events, supports football schools and provides funds to organizations that work with children.