The preparations for FIFA World cup of 2014 is still running in Brazil. One side the qualification matches are in process & on the other side, the trophy tour is running over all nations. But have ever you imagined that what makes this award world's best? It is not just a trophy it's much more. Here is its history, design & weight in detail.
Earlier Trophy of FIFA World cup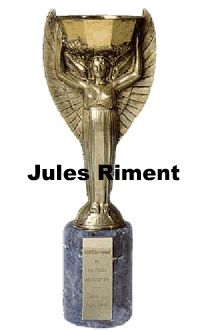 When FIFA organized its 1st football world cup, then it honored the whole winning team with The Jules Rimet trophy. It was first given in the year of 1930. That was awarded to first cup champion Uruguay. It was designed by Abel Lafleur. It was designed gold plated silver sterling which was mounted on white marble. Later in 1958, its white base was replaced & the total size of that award remained 35cm with total weight of 3.8kgs. It represented the ancient Greek goddess of victory. First football world cup was held in Uruguay & hosting nation won 1st title after beating Argentina in finals by 4–2. Thereafter 2nd time it was given to Italy in its home in 1938. At that time World War was main issue & vice president of federation, Ottorino Barassi, hid it inside a shoe box. It was secretly transported to Rome. That decision was taken to prevent it from stealing of Nazis. But in 20-03-1966, 4 months before FIFA World cup of 1966 (England), it was stolen. That incident took place at Westminster Central hall during a public exhibition. Luckily, after 7 days, it was founded wrapped in newspaper with the help of dog Pickels.
New trophy of FIFA World Cup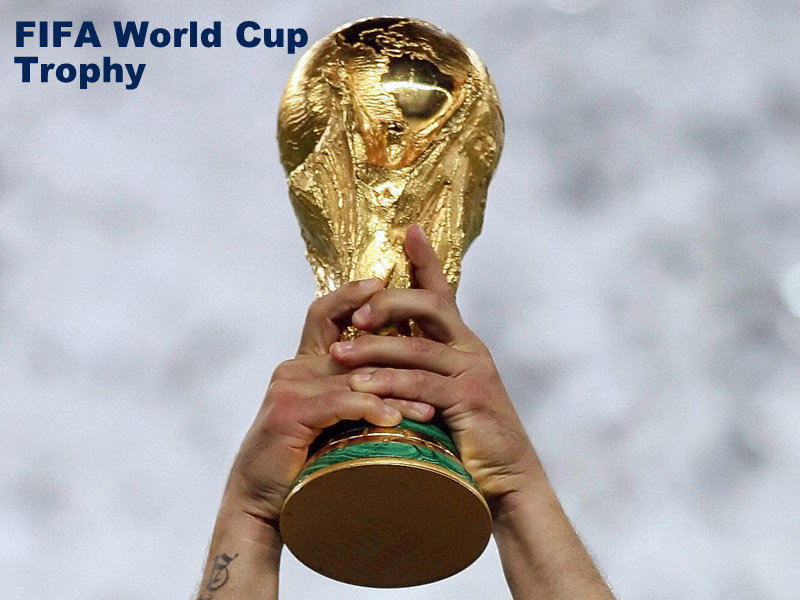 Then the federation decided to change the layout. The earlier one was replaced with new design. Silvio Gazzeniga, the man who designed it & also was awarded for his perfect job. For this new design, total of 53 requests were received from 7 nations. The total height of new award is 36.5cm. About 5kg of gold of 18 carat is used for making it. Its diameter is 13cm with 2 malachite layers at bottom. International Football Federation say's that it solid but, University of globe section has declared it hollow. If it were solid then it weighs up to 75kg which is very heavy. So its correct weight is 6.175kgs. It was first given to captain of German National football team, Franz Beckenbauer in 1974 final. Now Spain is currently holding this title. Will we get new champion of this biggest tournament or already winners will raise it in their hands again? For this you have to just wait for next year.
Winners of Jules Rimet & FIFA World Cup Trophy
OLD
NEW
National team
Year
National team
Year

Uruguay

1930, 1950

West Germany

1974, 1990

Italy

1934, 1938

Argentina

1978, 1986

West Germany

1954

Italy

1982, 2006

Brazil

1958, 1962, 1970

Brazil

1994, 2002

England

1966

Frnace

1998

Spain

2010