Most of us have tracked the evolution of Messi football career thousands of times. We know all crucial facts from the player's bio since being a kid in Rosario requiring an expensive treatment to one of the best and most-scoring players in the world. While his career always seemed to run smoothly, we can hardly say the same about Messy haircut ideas. This time we are going to track the evolution of Lionel Messi hairstyle from the dumpiest hairdos to the times when he could finally afford hiring stylist. We're joking! Of course, he could afford a stylist but for some reason ignored that opportunity. Let's see what results such ignorance eventually had.
The Fluffy Ashton Kutcher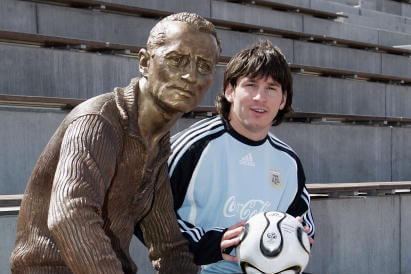 When he started playing in the senior
Barca
team, Messi showed up with a haircut that said, "Hey, pal. You are like 20 years late for the party!" The situation did not actually improve after some time. Lionel introduced his so-called Mod hairstyle that was an epic failure. It seems like someone has stolen the time machine for the Argentinian and took him on a ride back in the 70s. On the other hand, Demi Moore could be confused in she did not get her glasses. Lionel looked just like Ashton Kutcher with that stupid massy style.
Rock Star Messi Haircut
The year 2006 brought some changes in Barca striker hairstyle. He started looking like a rock star who never used a shampoo. At least, this is how Messy haircut looked like at those bad times. We recommend him consulting Radamel Falcao whose hair always looks like as if the player has just used a shampoo, not a dog shampoo!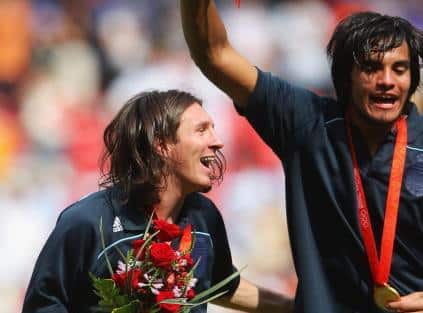 The season 2006–2007 was like a nightmare to all football fans, as top stars like Beckham, Smith, Ginola and… Messi, of course, looked like from the same boy's band. It seems like they all had the same stylist who created their hairdos with his closed eyes. The next season brought some relief to all Messi fans although he still looked like a member of the Backstreet Boys band. He changed his hairstyle by introducing a bob in 2008.
A Tidier Look from Lionel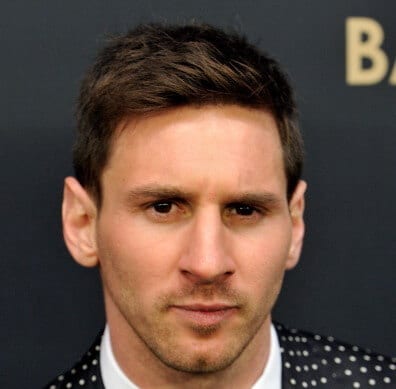 In 2009. Lionel showed up with a haircut that was the first to look like it cost more than $10. A tidy new Messi haircut made us forget about player's possible connections with music bands. However, the joy did not last for long. The Argentinian star decided to go back to the times of Justin Timberlake with another longhaired failure.
Messi Got a Stylist
One thing is over another begins. The same thing happened with Messi hairstyle ideas. While player's career moved forward, he decided to hire a professional to do something about the haircut. It all resulted in a short and pretty smart chop that millions of fans love today. We do hope it will stay for long with the best scorer.