The eternal battle between two prodigious football players is still on. Ronaldo vs Messi – is there a more capturing title to follow? Both in the pitch and in real life, two most talented football stars are taking part in an endless race. And no one knows, who will take the lead next time.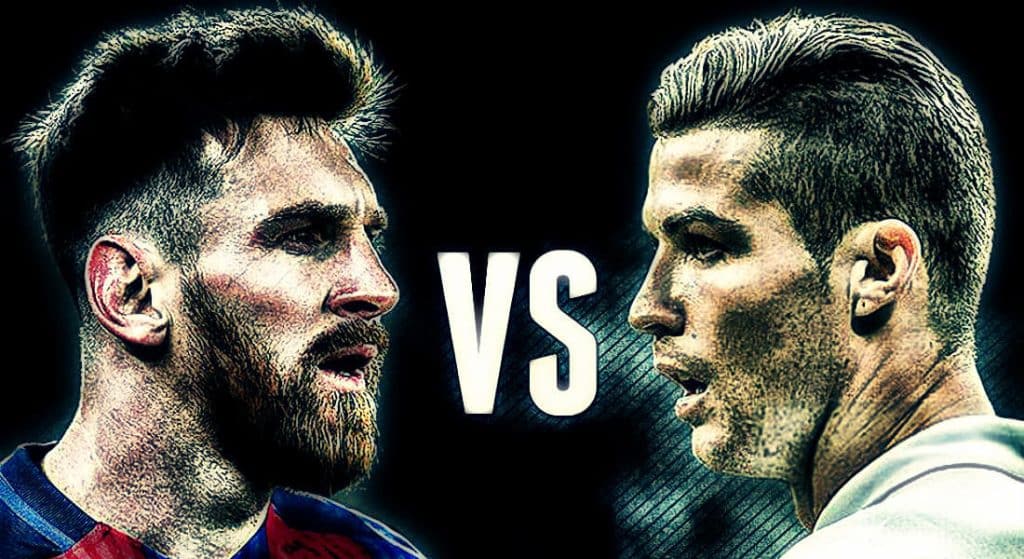 Cristiano Ronaldo
currently plays in
Real Madrid
as well as in the Portuguese international team. Hailing from Argentine, Messi is to oppose Cristiano's football manner with his own unique style that one will hardly ever repeat.
Lionel Messi
is the
FC Barcelona
and Argentinian International tea, captain. When it comes to the age of Messi and Ronaldo, the Portuguese superstar is a bit older. It means he had more time to score more goals and win more trophies. However, Messi fans have nothing to worry about. They fav is approaching Cristiano as fast as possible.
Messi vs Ronaldo – Strong Skills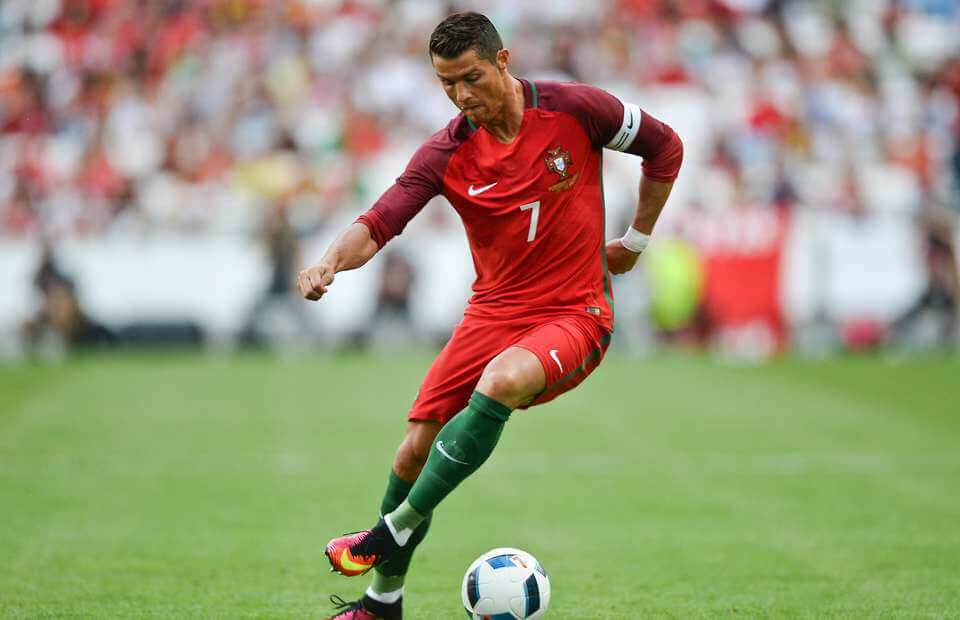 Ronaldo threats any defender despite his position on the pitch. It seems like Cristiano does not actually care about the distance between him and the goal. Just a bit of footwork on boot in addition to high speed and we have a player who can beat any defender and make a whipped cross inside the box. His free kicks are overwhelming and appear to be the major asset for both club and international team. Messi boasts an opposite manner although he is also unbelievable at high speed and ball control. He looks less powerful on the go but agiler. This fact makes it impossible for the defender to tackle Messi. He keeps the ultimate balance between speed and ball control. His free kicks are also a threatening weapon for any team, which plays against
Argentina
or Barcelona.
Messi vs Ronaldo – Weak Sides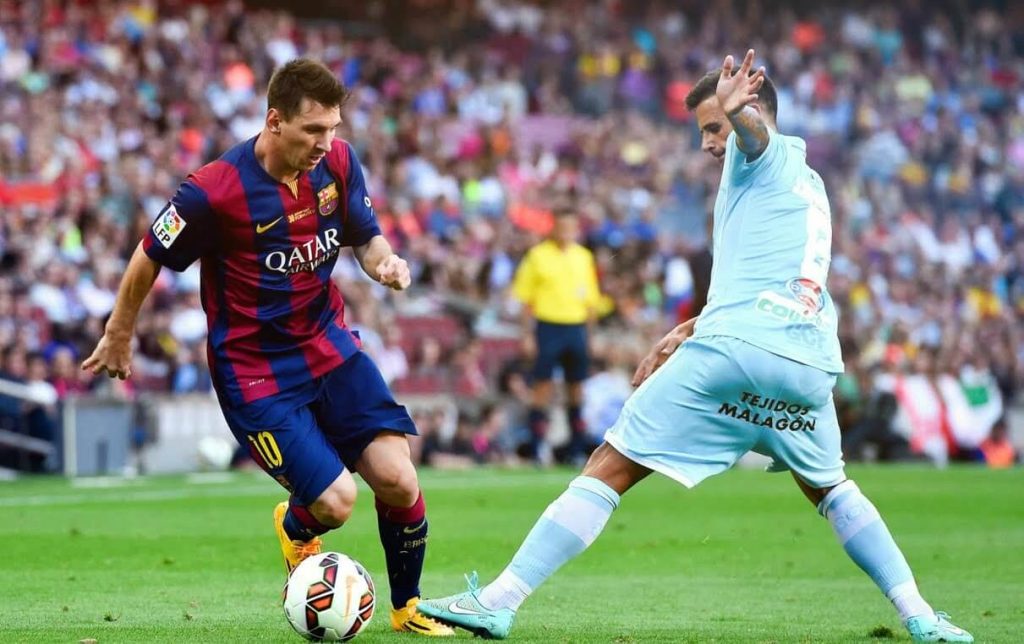 Ronaldo occasionally looks to hopeless when the defender's resistance is intensive enough. It results in his occasional falling down. Cristiano likes it to go to the ground effortlessly. His tricks are sometimes useless. Maybe, replacing them with a pass or cross would look like a greater idea. Messing up too much scoring opportunities is also a problem. Remember the first quarterfinal with Juventus where he could easily make the score 4–0. But he missed. As for Messi's weaknesses, he looks perfect although Lionel sometimes seeks more scoring opportunities instead of assisting his partners in a beneficiary scoring position. He is smaller if compared with typical defenders. This fact makes it easier for them to push forward away from the ball when he approaches the net.
Early Life and Age of Messi and Ronaldo
Hailing Madeira, Portugal, Ronaldo is two years older than Messi. He was born in 1985 on February 5. Eight years later he started his football career and joined beginners youth football team called Andorinha. The year 1995 appeared to be defining for a promising young player. Ronaldo joined local club Nacional. Later Sporting CP signed Cristiano and introduced him to the global audience. Rosario, Argentina is a home place for Lionel Messi. He was born in 1987 on June 24. Although he is younger if compared with Cristiano, Messi started playing football three years earlier at the age of five. He used to play on a team where his father was also a coach. It is hard to believe but Messi could be away from the pitch for the rest of his life in 1995 after doctors diagnosed a growth hormone deficiency. Luckily for him and the global football community, Messi was given a trial by Carles Rexach, a former Barcelona manager, and got his place in the glorious team.
Messi vs Ronaldo – Top Scorers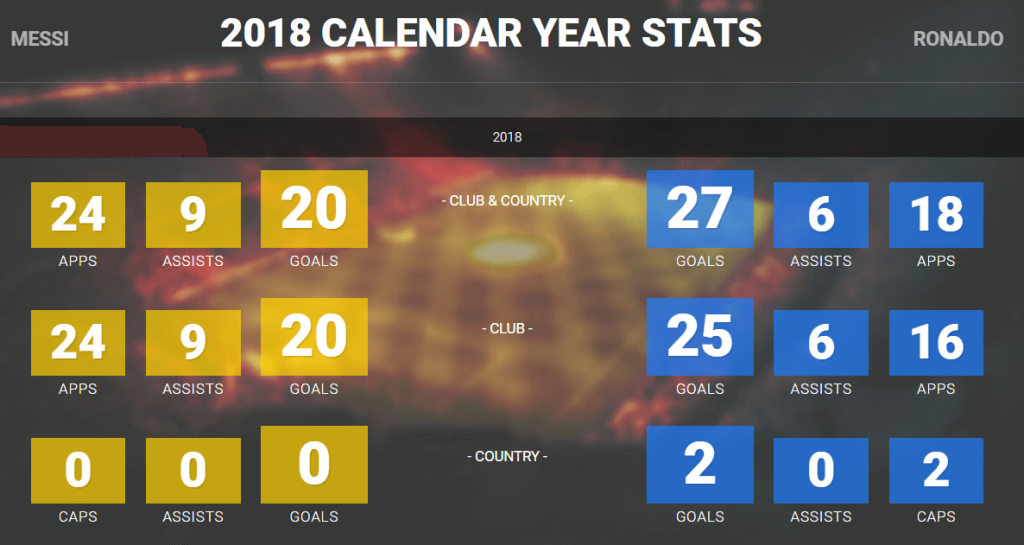 The year 2018 appeared to be more successful to Lionel Messi. The FC Barcelona superstar has already scored 20 goals in all tournaments in addition to 9 assists. He made overall 24 appearances in all competitions. While the situation in La Liga loos rather promising for his team, the defeat from AC Roma is a total disaster considering the 3‑goal lead after the first match. Cristiano Ronaldo is unstoppable this year. He scores in every European match and shows outstanding results making 16 appearances and scoring 24 goals in addition to 6 assists. Real Madrid continues its way in the Champions League after the toughest challenge from Juventus. It means more scoring chances for CR7.
Messi vs Ronaldo – Personal Life
Although Ronaldo is not married, he is already a father of an 8‑year-old son. The football superstar has been dating Russian top model Irina Shayk for a long time. However, they broke up. Ronaldo decided to concentrate on charity and football instead of relations. He often visits poor countries like Indonesia to donate to reconstruction after disasters. Cristiano helps disabled people and children.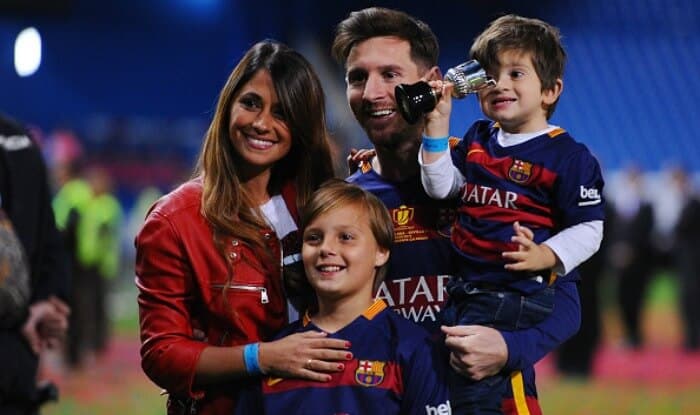 Messi's soul mate and wife's name is Antonella Roccuzzo. She gave a birth to two of his sons named Tiago and Matteo. Leo also takes part in different charitable events. In 2007, the footballer established Leo Messi Foundation to provide financial and educational support to vulnerable and disabled children.