CR7 is the highest-paid athlete in the world according to Forbes. Ronaldo salary per year is higher than any other football player gets. At the same time, the A‑list striker got the fifth place in the Forbes rating of top 100 Celebes with the highest income.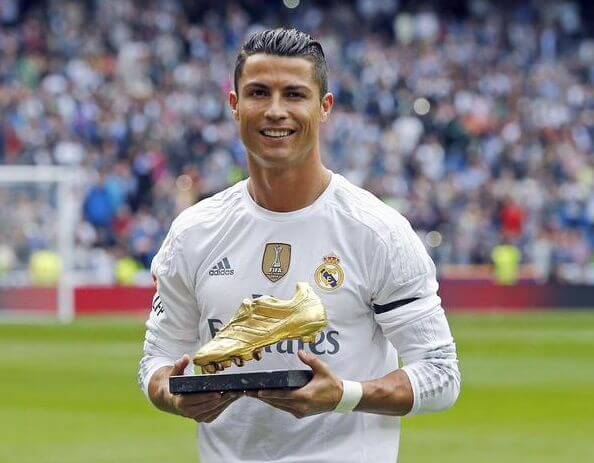 How much is Ronaldo Worth? What is
Cristiano Ronaldo
salary per week? What is Ronaldo wage going to be in a new team? Let's dive deep into details of the ex-striker of
Real Madrid
finances. He is certainly not the one to meet budget emergencies in the nearest future. The Portuguese forward has several sources of income apart from the pitch. Ronaldo runs his own business and boasts several beneficiary sponsorship deals that let him earn $93 million in 2017.
What Was Cristiano Ronaldo Salary in Real Madrid?
After leaving Portugal for Manchester United featuring a record transfer deal, Ronaldo wage started growing rapidly. In 2009, CR7 singed his first contract with Real Madrid and later became team's captain with several contract renewals. After winning Europe 2016, the club's management offered Cristiano a new contract. According to the new agreement, Ronaldo weekly salary went up to £365,000. The new deal was supposed to run until 2021. But, as we all know, the former Madrid captain is moving to Juventus.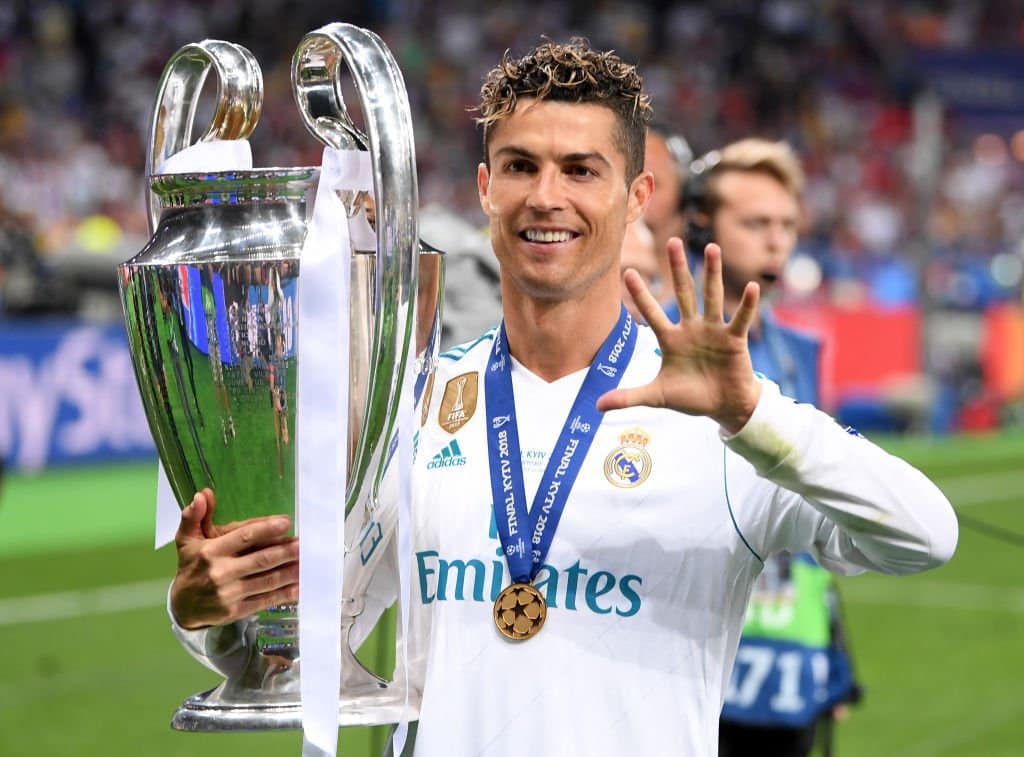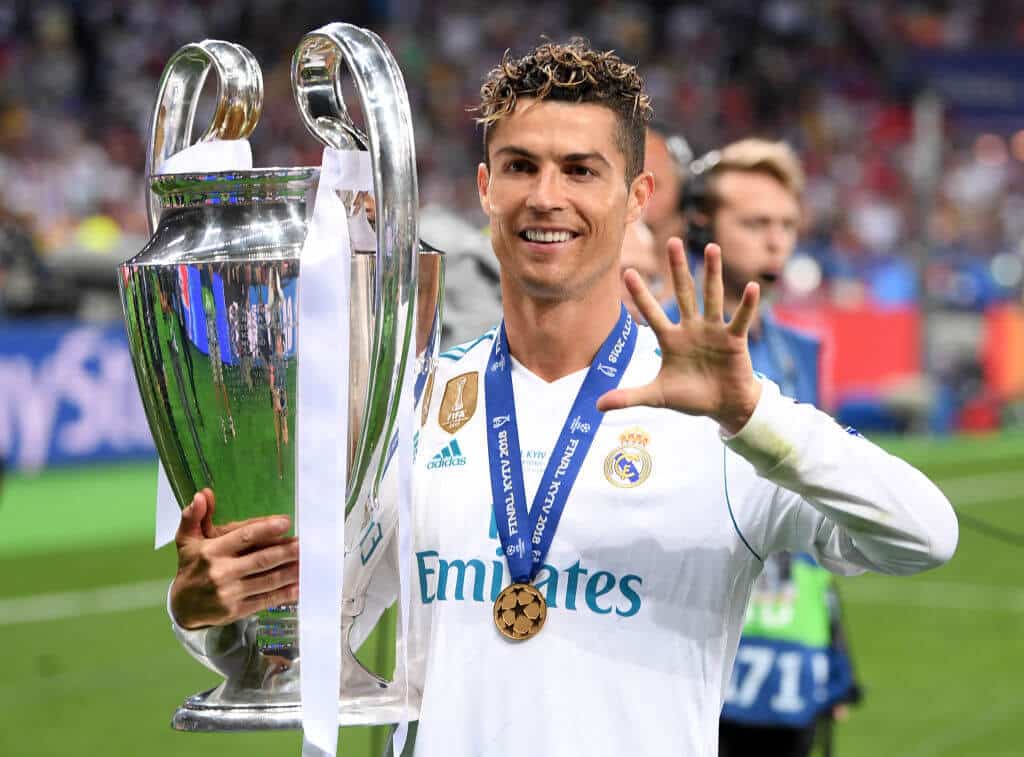 By the way, Ronaldo salary in Real Madrid was higher than his teammate's
Gareth Bale
. On the other hand,
Messi
appeared to be the only one to overcome Cristiano weekly wage. The Barcelona superstar earns £500,000 after taxes, which is very close to
Neymar
salary in PSG (£537,000 excluding taxes). Apart from Neymar and Messi, only two players get a higher weekly salary if compared with Cristiano Ronaldo. They include Oscar who is currently playing at Shanghai SIPG featuring a £400,000 weekly wage and Carlito Tevez with a reported weekly wage of £615,000. By the way, an Argentinian striker decided to finish his career at Shanghai Shenhua.
What is Ronaldo Wage in Juventus?
The times of Argentinian domination in Turin are over. Ronaldo is moving to Juventus and will certainly move the award-winning duo of Paulo Dybala and Gonzalo Higuaín, who moved to Juve for a record €100 million transfer deal.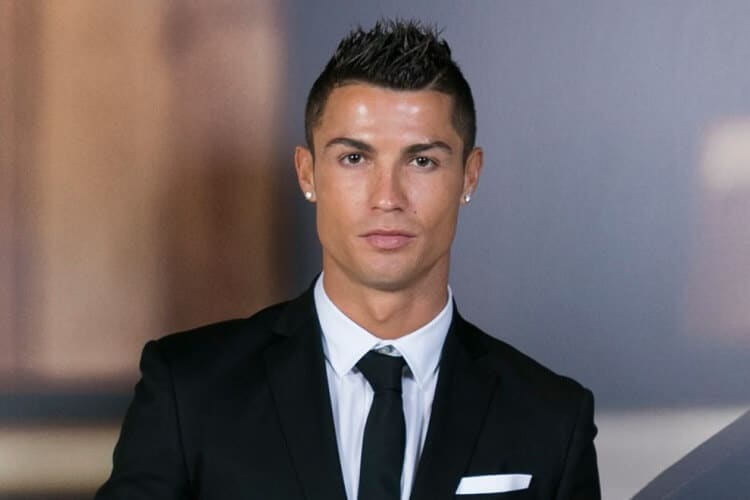 In his new team. Ronaldo is going to become the highest-paid player with an annual salary of $30 million. We should note that the Portuguese player has refused from a more generous proposition made by Chinese clubs. Moreover, Cristiano missed his chances to return to MU, a
s Jose Mourin
ho seems to be more interested in signing Gareth Bale. Apart from his football career, CR7 has several extra sources of income away from the pitch. They bring him over 50% of his total annual salary.
What Business Does Ronaldo Run?
We are not talking about investment holdings and financial groups when it comes to Cristiano Ronaldo. His business is pretty simple though extremely popular. Cristiano represents several recognizable brands as well as runs one of his own. His own business is mainly focused around a well-known CR7 image. It includes distribution of exclusive underwear as well as sportswear as well as other outfit styles and clothing.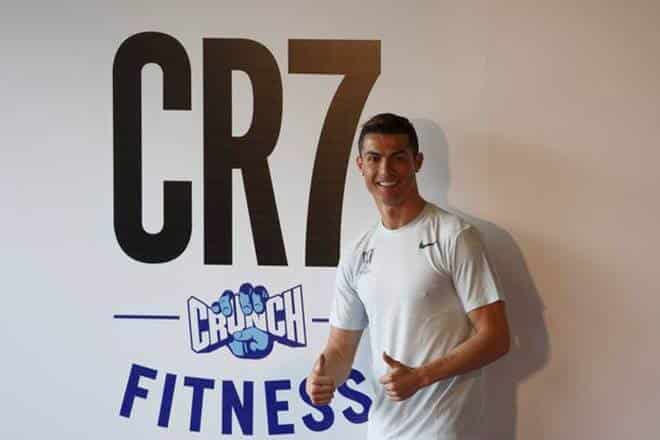 Some Cristiano fans hardly know that his fav runs two posh hotels located in Portugal. They also feature his CR7 brand. Starting from 2016, the player started developing and promoting his chain of gyms after teaming up with the US-based Crunch Company. Several "CR7" fitness studios are already working in Madrid.
Major Cristiano Sponsorship Deals
Commercial sponsorships appear to be another huge source of income for the future Juventus star. He has several deals with the biggest names in the sports, healthcare and clothing industries including Nike, NIVEA, Armani, Tag Heuer, Egyptian Steel, PokerStars and some more. The Nike deal lets the payer earn a few million less than his annual salary in Real Madrid. Moreover, CR7 has recently made a lifetime deal with the NBA star LeBron James. The details of the new deal are yet unknown. All we know is that the LA star total worth is about $1 billion.