Old Trafford Stadium is a football ground which is one of the biggest stadiums of football. It is the home ground of English Football club Manchester United. This is not only used for football matches but also for Concerts, stage performance etc. It is also called as the Theatre of Dreams. Here you will find its history, audience capacity with records and other uses. After the completion of its construction, it was opened on 19th of Feb 1910. Manchester united is the owner as well as operator of this Staida. Old trafford is located at Sir Matt Busby Way, Old Trafford, Greater Manchester. The audience seating capacity is 75,811 but on 25th March 1939 during a match between Wolverhampton, attendence was calculated as 76,962.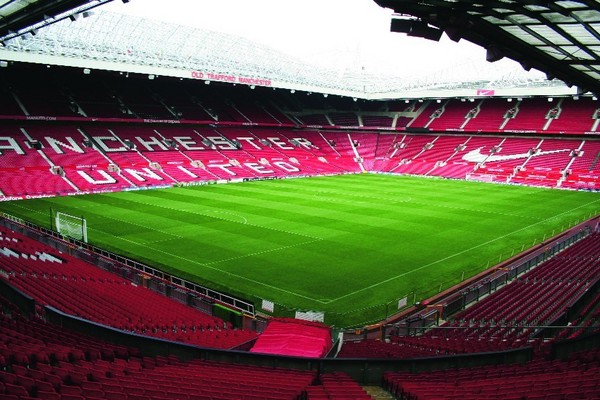 Stadium Details
Nickname

Theatre of Dreams

Opening date

19-02-1910

Location

Sir Matt Busby Way, Trafford, Greater Manchester

Dimensions

105 x 68 meters

Cost of construction

£90,000 in 1909

Surface

Desso Grass-master

Architect

Archibald Leitch

Seating capacity

75,811

Record attendence

76.962
It is 9th biggest in Europe & 2nd biggest football ground located in Great Britain. The nickname was given by Bobby Chartlon. The Arena undergoes reconstruction several times like in year of 1990 & 2000 it was reconstructed. During reconstruction, more tiers to East, West & North were engineered for maximize seating. It is known for hosting match of Premier League, FA Cup. The stand also got responsibility for hosting big matches which includes FIFA World Cup of 1966, UEFA EURO 1996 & also the final of UEFA Champions league 2003 was organized here.
Old Trafford history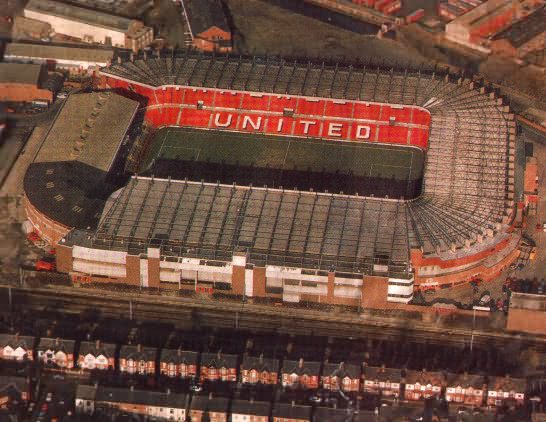 A Scottish architect named Archibald Leitch designed this & also designed more grounds. When he started its design then total cost was expected to be 60,000 pounds. But when the construction proceeds, cost also raise & and extra cost of 30,000 pounds spent again. Initially stadium was constructed for 1Lakh capacity unfortunately capacity dropped down to approximately 80,000. First match between Red Devils and Liverpool was played on 19-02-1910. It was not a good opening for the home team & they lost by 3–4 against Liverpool. Trafford was so eye catching that a journalist said "The ground is most handsome most remarkable & spacious arena I have ever visited." When England's biggest stadium Wembley was under construction, it got first chance to organize the final matches of FA Cup of 1923. During Second World War, it was requisitioned by forces of military to be used as depot. On 22nd December 1940, German bombard on Trafford & damaged the stadium. Thereafter football continued to play on 8-03-1941 but one more raid of German on 11-03-1941 & was destroyed badly. The Arena went for reconstruction during year of 1990, 2000. During the period of reconstruction, home club played its match at Maine Road.
Records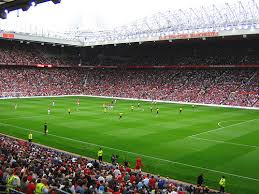 Old Trafford has set up too many records. During a semi final match between Grimsy Town & Wolverhampton, it gathered highest number of audience attendance of 76,962 on 25-03-1939. 2nd highest was a match between Man. United & Blackburn Rovers when total of 76,298 visitors together made that much of crowd. Talking about the lowest, on 29-04-1950 it was summed up to 11,968 when the Devils beat Fulham by 3–0. Highest Average audience count was recorded during Premier League season of 2006-07 was 75,826. In that tournament, total attendance was 2,197,429 watched their team & club successfully won that season after winning 2 league consecutively.
Other Uses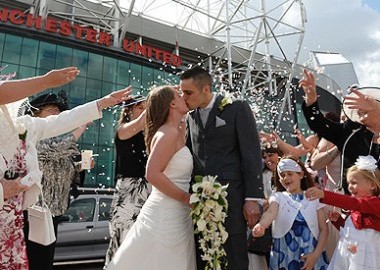 Some of its other uses includes concerts. When Sir Alex Ferguson retired as a manager, then the ground played its role very well. During 1st World War, Theatre of Dreams was used for Baseball games by the Americans. Cricket competitions like Lambert & Butler Cup were also player there in the year of 1981.Rugby game was also played in 1986. In same year, during 1986 Kangaroo tour, Australian team beat England by 38–16. First rugby union international match was played between United Kingdom & New Zealand in 1997. New Zealand team defeat home team by huge margin of 25–8. England removed its anger of loss against Argentina & made a victory by 37–15. Some concerts also organized at this Stadia which consists of Simply Red, Rod Stewart, Status Quo, Bruce Springsteen, Genesis & Bon Jovi. The song called Song of praise, recorded in 1994. Some other functions, Weddings, business conferences Christmas parties are organized here.