Old Traf­ford Sta­di­um is a foot­ball ground which is one of the biggest sta­di­ums of foot­ball. It is the home ground of Eng­lish Foot­ball club Manchester United. This is not only used for foot­ball matches but also for Con­certs, stage per­form­ance etc. It is also called as the Theatre of Dreams. Here you will find its his­tory, audi­ence capa­city with records and oth­er uses.
After the com­ple­tion of its con­struc­tion, it was opened on 19th of Feb 1910. Manchester united is the own­er as well as oper­at­or of this Staida. Old traf­ford is loc­ated at Sir Matt Busby Way, Old Traf­ford, Great­er Manchester. The audi­ence seat­ing capa­city is 75,811 but on 25th March 1939 dur­ing a match between Wol­ver­hamp­ton, attend­ence was cal­cu­lated as 76,962.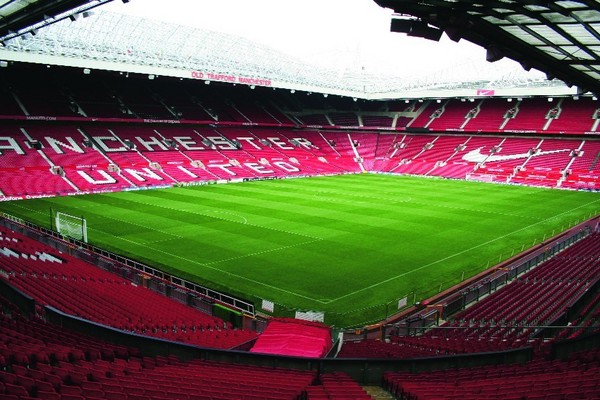 Sta­di­um Details
Nick­name

Theatre of Dreams

Open­ing date

19-02-1910

Loc­a­tion

Sir Matt Busby Way, Traf­ford, Great­er Manchester

Dimen­sions

105 x 68 meters

Cost of con­struc­tion

£90,000 in 1909

Sur­face

Desso Grass-mas­ter

Archi­tect

Archibald Leitch

Seat­ing capa­city

75,811

Record attend­ence

76.962
It is 9th biggest in Europe & 2nd biggest foot­ball ground loc­ated in Great Bri­tain. The nick­name was giv­en by Bobby Chartlon. The Arena under­goes recon­struc­tion sev­er­al times like in year of 1990 & 2000 it was recon­struc­ted. Dur­ing recon­struc­tion, more tiers to East, West & North were engin­eered for max­im­ize seat­ing.
It is known for host­ing match of Premi­er League, FA Cup. The stand also got respons­ib­il­ity for host­ing big matches which includes FIFA World Cup of 1966, UEFA EURO 1996 & also the final of UEFA Cham­pi­ons league 2003 was organ­ized here.
Old Trafford history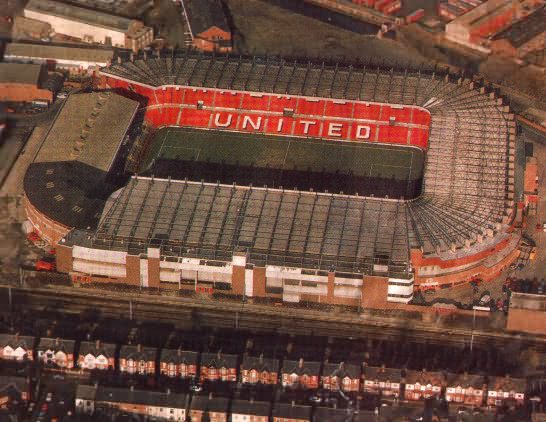 A Scot­tish archi­tect named Archibald Leitch designed this & also designed more grounds. When he star­ted its design then total cost was expec­ted to be 60,000 pounds. But when the con­struc­tion pro­ceeds, cost also raise & and extra cost of 30,000 pounds spent again. Ini­tially sta­di­um was con­struc­ted for 1Lakh capa­city unfor­tu­nately capa­city dropped down to approx­im­ately 80,000.
First match between Red Dev­ils and Liv­er­pool was played on 19-02-1910. It was not a good open­ing for the home team & they lost by 3–4 against Liv­er­pool. Traf­ford was so eye catch­ing that a journ­al­ist said "The ground is most hand­some most remark­able & spa­cious arena I have ever vis­ited."
When England's biggest sta­di­um Wemb­ley was under con­struc­tion, it got first chance to organ­ize the final matches of FA Cup of 1923. Dur­ing Second World War, it was requisi­tioned by forces of mil­it­ary to be used as depot. On 22nd Decem­ber 1940, Ger­man bom­bard on Traf­ford & dam­aged the sta­di­um. There­after foot­ball con­tin­ued to play on 8-03-1941 but one more raid of Ger­man on 11-03-1941 & was des­troyed badly. The Arena went for recon­struc­tion dur­ing year of 1990, 2000. Dur­ing the peri­od of recon­struc­tion, home club played its match at Maine Road.
Records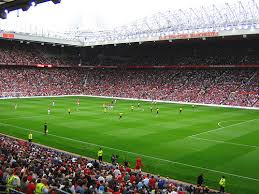 Old Traf­ford has set up too many records. Dur­ing a semi final match between Grimsy Town & Wol­ver­hamp­ton, it gathered highest num­ber of audi­ence attend­ance of 76,962 on 25-03-1939. 2nd highest was a match between Man. United & Black­burn Rovers when total of 76,298 vis­it­ors togeth­er made that much of crowd. Talk­ing about the low­est, on 29-04-1950 it was summed up to 11,968 when the Dev­ils beat Ful­ham by 3–0.
Highest Aver­age audi­ence count was recor­ded dur­ing Premi­er League sea­son of 2006-07 was 75,826. In that tour­na­ment, total attend­ance was 2,197,429 watched their team & club suc­cess­fully won that sea­son after win­ning 2 league con­sec­ut­ively.
Other Uses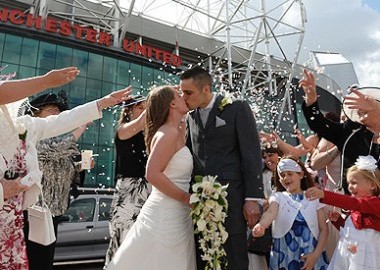 Some of its oth­er uses includes con­certs. When Sir Alex Fer­guson retired as a man­ager, then the ground played its role very well. Dur­ing 1st World War, Theatre of Dreams was used for Base­ball games by the Amer­ic­ans. Crick­et com­pet­i­tions like Lam­bert & But­ler Cup were also play­er there in the year of 1981.Rugby game was also played in 1986. In same year, dur­ing 1986 Kangaroo tour, Aus­trali­an team beat Eng­land by 38–16.
First rugby uni­on inter­na­tion­al match was played between United King­dom & New Zea­l­and in 1997. New Zea­l­and team defeat home team by huge mar­gin of 25–8. Eng­land removed its anger of loss against Argen­tina & made a vic­tory by 37–15.
Some con­certs also organ­ized at this Sta­dia which con­sists of Simply Red, Rod Stew­art, Status Quo, Bruce Spring­steen, Gen­es­is & Bon Jovi. The song called Song of praise, recor­ded in 1994. Some oth­er func­tions, Wed­dings, busi­ness con­fer­ences Christ­mas parties are organ­ized here.