Jese Rodriguez is a Spanish professional football player who currently plays for world richest football club i.e. Real Madrid. The player was born in Las Palmas, Spain & is called as growing super star of Real Madrid. Here we are sharing biography with club & national career of this forward player. He made his senior career debut in the year of 2011 with Spanish club Real Madrid B. He is also forward player of Spanish national football team for which he is still playing.
Jese Rodriguez Profile

Full Name

Jese Rodriguez Ruiz

Birth Date

26 Feb, 1993

Birth Place

Las Palmas, Spain

National

Spain

Playing position

Forward

Jersey Number

20

Club Career

Real Madrid B

2011–2013

Real Madrid

2011*

National Career

Spain U19

2010–2012

Spain U20

2013

Spain U21

2013
Jese Rodriguez Club Career
In the year of 2007, Jese Joined Real Madrid's youth system at the age of just 14. On 16 January 2011, he made his senior debut in Segunda division B which turned a 5–0 win against Universidad de Las Palmas CF. Season 2011 turned a perfect one for him & then he moved to professional club. Jose Mourinho who called Jese for one of the top football club of Spain in July 2011. He played his first match against Los Angles Galaxy which was a friendly game. He played his first game as a substitute with Jose Callejon in the sixty fourth minute of that match. For Castilla, he scored first official goal against La Roda CF & his team mate Alvaro Morata made an assist for his first ever official goal. He made his first appearance in top Spanish football league La Liga on 24 March 2012. He won his first league with team. In his first match he played as a substitute for Cristiano Ronaldo for last 10 minutes. Former Real Madrid player Zinedine Zidane had worked hard to improve his abilities & spent so many hours with Jese. In last match of year 2013, he scored the winning goal against Valencia when the result was 2–2. Again in first match of 2014 against Paris Saint Germain, which was a friendly match, he scored the winning goal within 20 minutes of first half. His current Spanish club Los Blancos called him a pure talent. And why not as he is scoring known for scoring goals against big teams. he can score quite a few goals from outside the playing area. His speed power & intensity also bring him close tot he net. He is a top rate player who can do anything on field.
National Career of Jese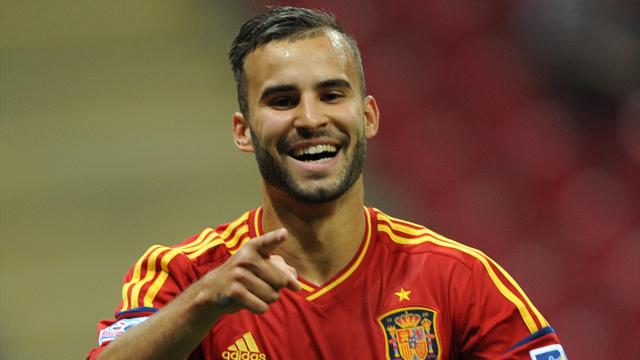 The Spanish player played his first match of under 17 2010 UEFA European Football Championship. He scored a hat-trick against Portugal in 2012 European Under 19 Championship which was help in Estonia. Jese Rodriguez was the top scorer of tournament & his team won that campaign. In competition of 2013 FIFA U‑20 World Cup, he scored total of 5 goals. That tournament was help in Turkey & he was awarded with Bronze boot for third highest top goal scorer. Although Jese can still play under 21 competitions, but the manager of Spanish National Football team Vicente del Bosque stated that he is in his plans for FIFA World Cup 2014.
Awards & Honors For Jese Rodriguez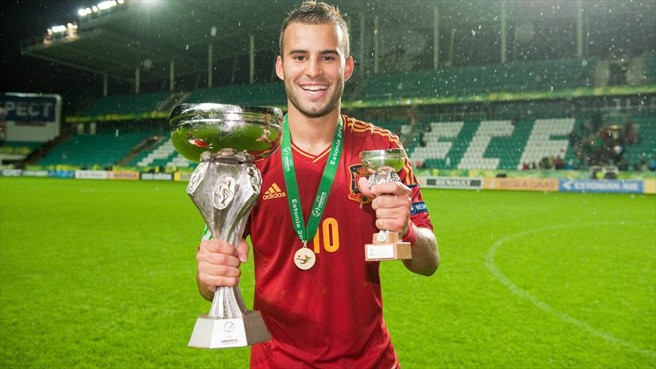 Right now, the striker has won just one tournament with his current club. He won La Liga 2011-12 competition with Real Madrid. With Real Madrid Castilla, he won Segunda Division B season 2011-12. With Spain u‑17 national team he was runner up of UEFA European Under 17 Championship. Then with Spain U‑19 his team team successfully won UEFA European Under 19 Championship 2012. For the award of best young player of FIFA World cup 2014 tournament, he is one of the strongest competitor. In the year of 2012, he was awarded with Golden Boot for scoring highest number of goals in UEFA European Under 19 Championship. Then in FIFA under 20 World cup, he got bronze boot as he was third highest goal scorer of the tournament.