Many people dream of becoming a professional sports bettor – what's better than getting to watch your favourite sports all day and make money at the same time? Of course, its not always that easy as you need to have the right funds behind you and some knowledge that will give you the edge against the bookies. To help you become a professional sports bettor, we have put together some tips. Keep reading if this is a possible career move for you or if you are simply interested in how it works.
Look At Your Bank Account
The first thing you are going to need to do to become a professional sports bettor is to have a look at your bank account. Without the right funds behind you to start off with, you won't get very far. You need to calculate exactly how much disposable income you have that you are willing to lose if everything goes wrong.
Never bet all of your money away as this will cause serious problems in the future. We recommend that only those who are able to get funding from somewhere or have spare cash should try out sports betting as a career. Do the math and see if it is possible for you to try out something like this.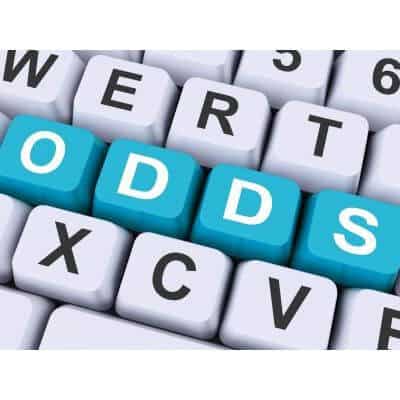 Find The Right Site
Once you know just how much you have to spend before you've made anything back, you need to think about where you are going to place your bet. Sites like Stakers are great for getting into sports betting because they show all of the odds in a clear interface and give you the best possible view of what you can place your bet on. It is really important that you choose a site that appeals to you and that you can understand properly.
The site that you choose is going to be your office, its where you get the odds, its where you place your bets and where you get bonuses for being a loyal player. This is an important tool for any professional sports bettor so make sure to choose wisely.
Find Your Sport
While professional sports bettors can be successful when placing bets on multiple sports, it can be advantageous to choose one to be your specialism. This will help you to understand the sport completely and ensure that you know what you are betting on. Professional sports bettors will struggle with placing bets and winning cash on sports that they aren't sure of.
Have a think about the sports that you enjoy watching to make this career something that you enjoy doing. Of course, if you think there is a sport that could make you a lot of money then this is the one to start with. Once you have become successful you can branch out and try betting on different sports. We recommend trying football or horse racing for the most lucrative bets.
Do Your Research
Once you have the sport that you are going to focus on, you need to make sure that you do as much research as possible. You need to understand the game inside out and know which bets are going to have the biggest payouts. Sports like football have so many possible outcomes in terms of betting markets so understanding this is part of the job.
When it comes to research, you also need to make sure that you are constantly researching the teams or players you are betting on. Any sort of inside knowledge that you can find can be very useful in boosting your career as a professional sports bettor. Keep an eye on the news, social media and read tips to make sure you are placing the right bets.
Staking Method
The staking method that you decide to use on your bets is really important as placing a huge bet on the begging can be very risking. There are many different methods of staking with some people choosing to bet on a winner while others place some cash on both teams if possible. There is a lot of strategy in this industry and if you want to make it as a professional then you need to understand the types of staking methods. Do your research and you should be able to figure out what is best for you through trial and error.
Measuring Success
Our final tip for becoming a professional sports bettor is to make sure that you are measuring your success. When you are placing a lot of bets, it can be difficult to keep track of what you are losing and winning. Make sure to keep a betting record and calculate just how much your overall profit is each month. This will help to show you if you are succeeding and will indicate if you should continue with what you are doing.
Measuring success is a very important part of this and if you neglect this then you could end up with less money that you started off with – regardless of how it seems at the time. Make sure to keep your betting and personal funds separate and calculate your overall profit each month to make sure you are measuring your success as a professional sports bettor.
Final Verdict
If you are thinking about becoming a professional sports bettor, then you should make sure to take on board all of the tips that we have given you in this article. Think about how much spare cash you have right now and how much of it you would be willing to lose if everything goes wrong. Aim high but manage your stakes and you should be able to see success in this profession.
If you aren't convinced that this is for you then make sure to try out casual sports betting because it can still be very fun. Who knows, you might even become very good at it over time and you'll be a professional without even trying! Try sports betting today to see what you could win.