Roma will aim to con­clude this sea­son by clinch­ing second place in what will be Francesco Totti's final game in a Gial­lorossi kit. The fix­ture will be held on Sunday, May 28th.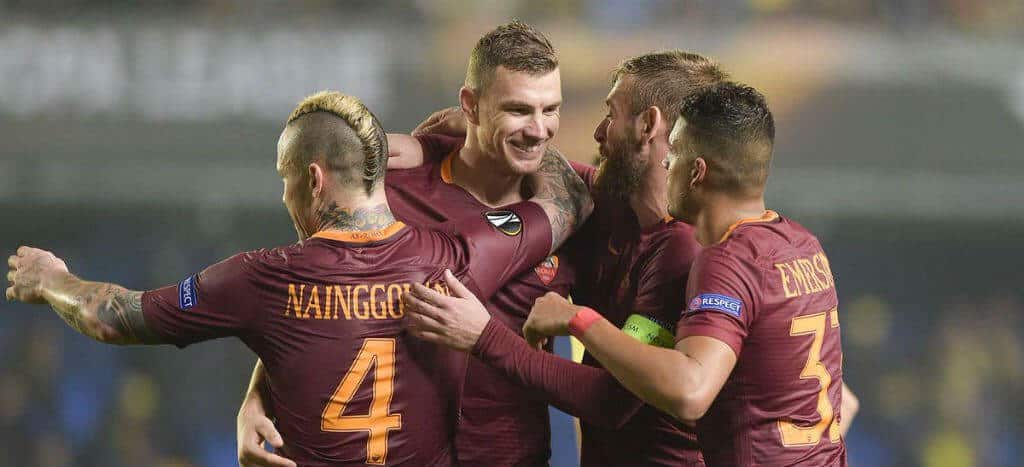 Roma Vs Genoa Serie A May 28th 2017 Details
Gen­oa have scored in just one of their last six matches against Roma. They've also lost to nil in their last three away meet­ings with the Gial­lorossi. Roma have scored two or more goals in 13 of their last 16 league games. Gen­oa have lost to nil in 56% of their away trips, while Roma have won by three or more goals in 40% of their home vic­tor­ies this term.
Dates, Fixtures, Schedule
| | |
| --- | --- |
| United States of Amer­ica (EST East­ern Stand­ard Time) | 28.05.2017 12:00 EST |
| Eng­land (GMT Europe Time) (United King­dom) | 28.05.2017 17:00 GMT+0 |
| India (IST Indi­an Time) | 28.05.2017 21:30 IST |
Match Venue
Sta­dio Olimpico, Roma
TV Channels, Telecast Online
Roma Vs Genoa Live Online Commentary
Not sur­pris­ingly, this match reportedly sold out in a flash. Francesco Totti is viewed as not just a Roma icon, but a legend of Itali­an foot­ball, and although he's not expec­ted to play from the start, sup­port­ers will be look­ing for­ward to this fix­ture.
For­tu­nately for the Lupi per­haps, their upcom­ing oppon­ents have been in lousy form as of late, so view­ers could be in for a real treat. Gen­oa have won just three out of their last 22 matches and have plummeted down the Serie A table. The Gri­fone are only saved by both Pes­cara and Palermo already being demoted, and the releg­a­tion battle is set to be decided between Empoli and a recently resur­gent Cro­tone.
Roma come into this match hav­ing scored five goals to Chievo. Although they con­ceded three against the Fly­ing Don­keys, it was still enough to earn them a well-deserved away vic­tory to fur­ther strengthen their chances at ensur­ing they gain an auto­mat­ic UEFA Cham­pi­ons League qual­i­fic­a­tion.
The Gri­fone have been ter­rible away from home, so really could be in for a real ham­mer­ing on Sunday. Roma have scored at least three goals per game in four out of their last five, includ­ing against Juventus at this same ground recently. All in all, they have net­ted three or more goals in 11 out of their 18 home fix­tures. With Edin Dzeko back in action, the big Bos­ni­an will want to clinch the Capo­can­noniere prize by per­haps adding a goal or two to his grow­ing total on Sunday.
As regards two teams injury news: Roma have a fully fit squad, oth­er than long-term absent­ee Aless­andro Floren­zi. Francesco Totti is widely expec­ted to begin his final Roma game on the bench. As for Gen­oa: they remain without Armando Izzo, who has a long-term sus­pen­sion. Mat­tia Per­in remains miss­ing in goal, hav­ing sat out for most of the sea­son.