The hosts opened the scoring in the game — defender Ibrahim Konate scored in the 21st minute. Konstantinos Tsimikas found Konate at the goalie's line with a corner kick, and he sent the ball under the right post with his head in a jump. Konate also scored a goal in the first match. Then the guests equalized the score in the game — Gonzalo Ramos scored in the 32nd minute. Nicolas Otamendi from the centre of the field made a pass to the left. Diogo Goncalves shifted from the flank to the penalty area, and in the fight with James Milner shot with a slight rebound from his foot — the ball went to Ramos, who almost from the 11-meter mark powerfully punched under the post.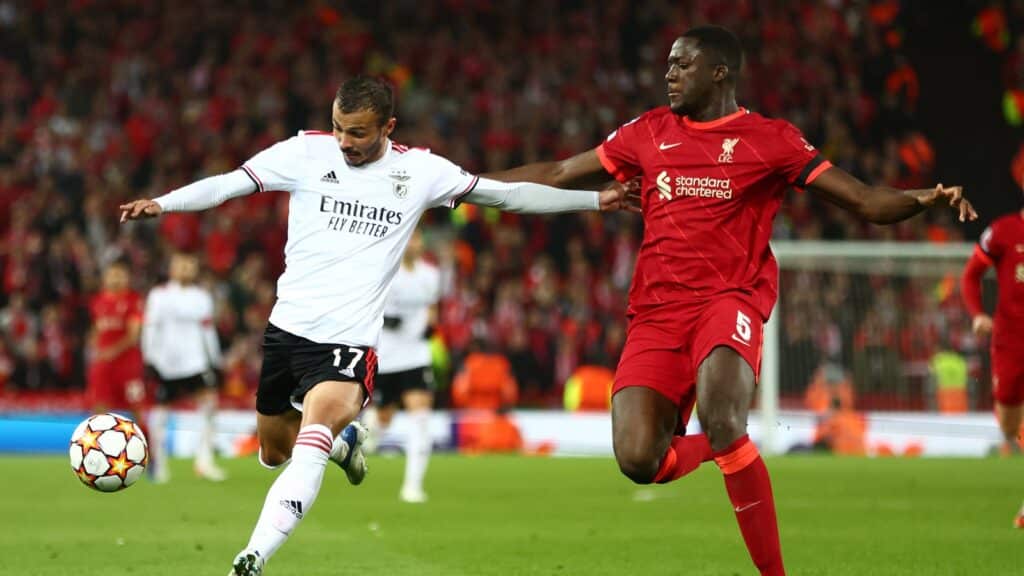 Roberto Firmino put the hosts ahead 10 minutes after the start of the second half. Nabi Keita hung from the flank on Luis Diaz, who was attacked by Odysseas Vlahodimos, not allowing him to break through — but the defence failed to take out, and the ball went to Diogo Jota. He hung it to the right corner of the goalkeeper, where Firmino, who no one covered, sent the ball into the net. Firmino scored a double in 10 minutes. Tsimikas swung a free-kick to the goalie's line, where Firmino won the positional fight and sent the ball into the net in touch.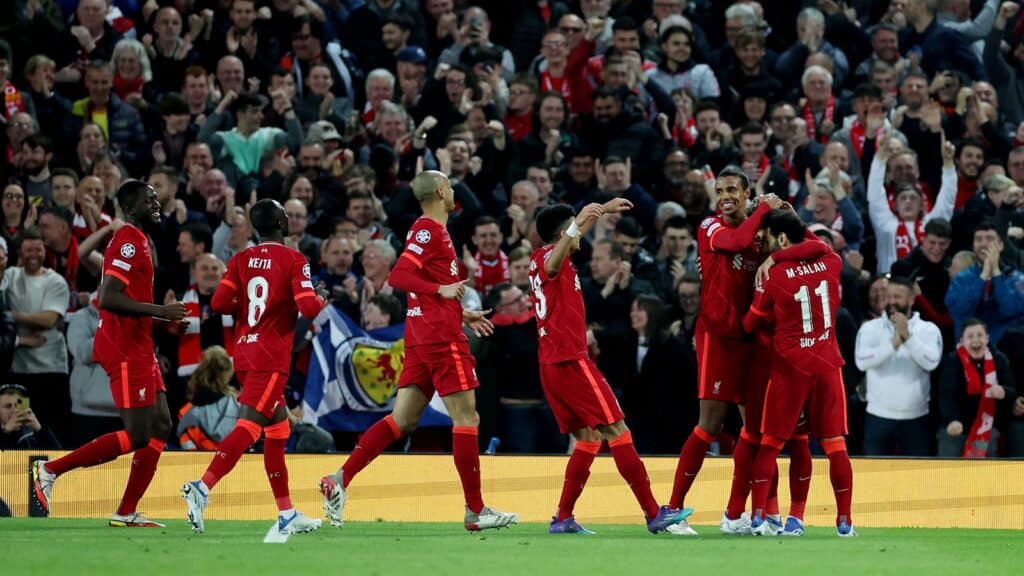 After that, Roman Yaremchuk reduced the backlog in the account. Alejandro Grimaldo cut a pass from the centre to Yaremchuk, who beat Alison into the penalty area from the left, who came out to meet him and sent the ball into an empty net. At the end of the match, Darwin Nunez equalized the score in the game — 3:3.
In the first match, the British beat the Portuguese with a score of 3:1. As a result, Jurgen Klopp's players have reached the semi-finals of the Champions League.