On the night of May 18–19, German Eintracht and Scottish Rangers played in the final match of the Europa League of the 2021/2022 season at the Ramon Sanchez Pishuan stadium in Seville. The teams did not reveal the main and extra time winner — 1:1, and Eintracht won the penalty shootout — 5:4.
The score was opened in the second half. Rangers midfielder Joe Aribo scored in the 57th minute. Then, in the 70th minute, Eintracht striker Rafael Borre scored the return goal. The winning goal in the penalty shootout is also on Borre's account.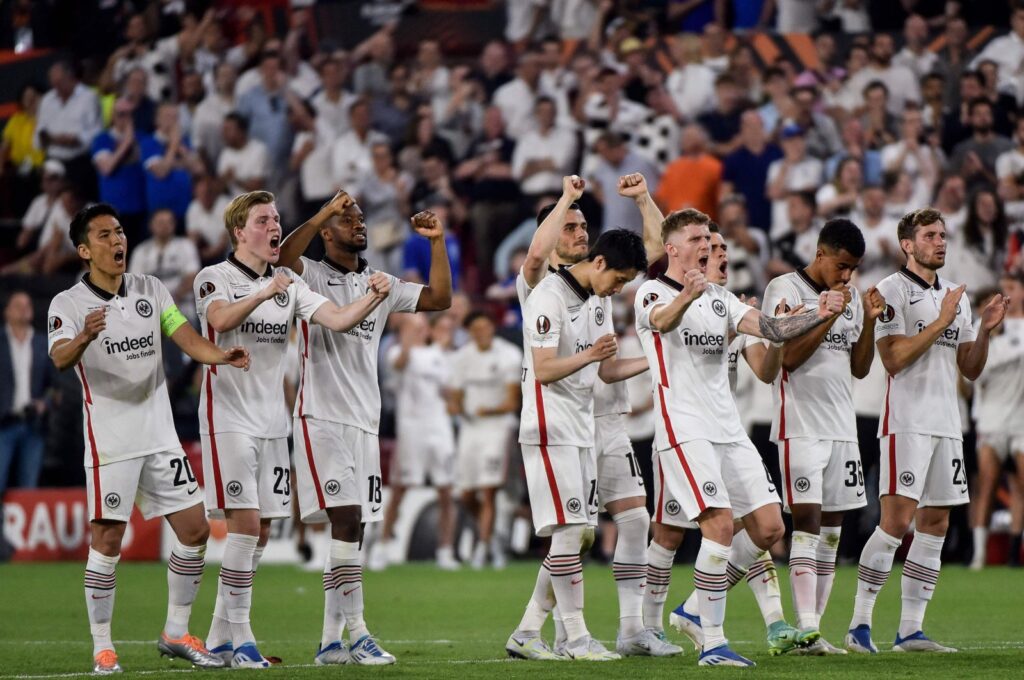 In the second semi-final, Eintracht defeated English West Ham United (1:0). By the sum of two matches (2:1, 1:0), Eintracht became stronger than West Ham. In the second leg of the 1/2 finals, Rangers beat RB Leipzig — by 3:1. Rangers won on the sum of two matches (0:1, 3:1).
The victory in the Europa League was the fourth international trophy for the club from Frankfurt. Their last international title was the UEFA Cup in 1980. That was 42 years ago. They also won the Intertoto Cup in the 1966/1967 season and the Alps Cup in 1967.
Eintracht will play a match for the UEFA Super Cup, held on August 10. Eintracht's opponent will be either Real Madrid or English Liverpool. These teams will meet in the Champions League final on May 28. The UEFA Super Cup will be held in Helsinki. Finland will host a decisive European Cup game for the first time.