On April 14, at the Camp Nou stadium in Barcelona (Spain), Barcelona hosted Eintracht as part of the second leg of the 1/4 finals of the Europa League of the 2021/2022 season. The guests won 3:2.
The score was opened at the beginning of the first half. In the 4th minute, the midfielder of the German team, Filip Kostic, converted a penalty against the hosts. In the 37th minute, Eintracht's advantage was doubled by striker Rafael Borre.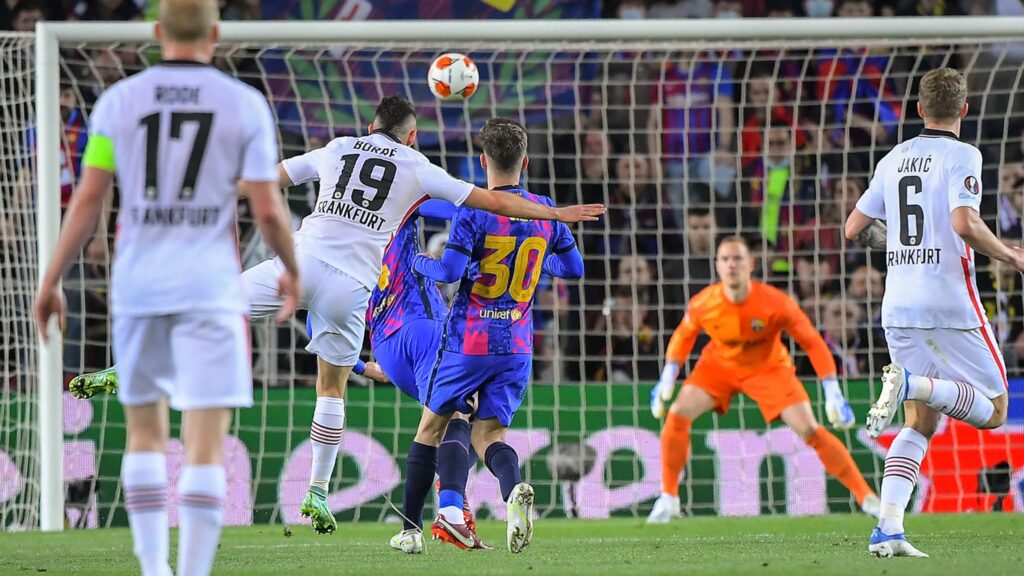 In the 67th minute, Kostic scored a double, bringing the score to a crushing one. In the time added to the second half, Barca midfielder Sergio Busquets scored one goal. After 10 minutes, Barca forward Memphis Depay scored a penalty against Eintracht.
The meeting was served by a Portuguese team of arbitrators headed by Artur Dias. He was assisted by assistants Rui Tavares and Paulo Soares. The reserve referee is Fabio Verissimo. Joao Pinheiro was responsible for VAR.
Recall that Eintracht and Barcelona drew in the first match of the quarterfinal stage of the Europa League. The score was 1:1. Thus, according to the sum of two games, the German team entered the tournament's semifinals, which will play West Ham United.