In India football is the popular in major cities & Kolkata is one of those cities where football is being played with great enthusiasm. Kolkata is also the capital of Indian state West Bengal which is known for principal commercial, cultural & educational center of East India. One of the most busiest bridge of world which is Howrah Bridge is also located at Kolkata. Here we have a collection of all football clubs of Kolkata. These clubs also plays in domestic league of India i.e. I League. So continue to red.
List of all Football clubs of Kolkata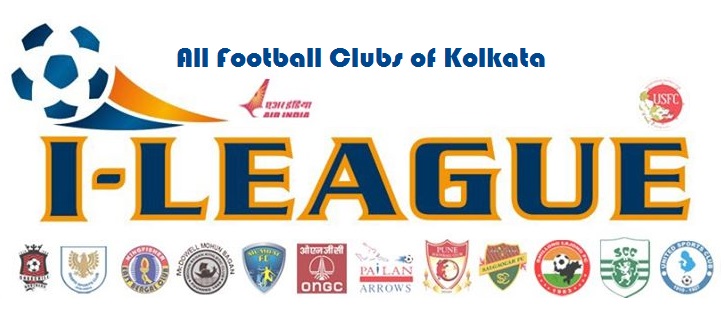 Kolkata which was earlier called as Calcutta is called as the hub of Indian Football. Football in India was introduced by British soldiers. Nagendra Prasad Sarbadhichary spread this world's most popular game in the state with lots of efforts. In the year of 1889, the first ever Indian football club was found in the name of Mohun Bagan Sporting Club. Mohun Bagan A.C. is the first football club of Indian football. During the 1890s some other clubs like Calcutta FC, Aryan club & Sovabazar were founded.
All Football Clubs of Kolkata

Aikya Snmelani

Aryan FC

Bata FC

BNR [Bengal Nagpur Railway] FC

Bhratri Sangha FC

Calcutta Customs

Calcutta Cricket & Football Club

Calcutta Port Trust

Dalhousie AC

East Bengal FC

Eastern Railway

Entally Athletic Club

George Telegraph

Howrah Union

Indian Air Force

Kalighat Club

Kidderporse SC

Kumartuli FC

Mohammedan Sporting

Mohun Bagan AC

Prayag United SC

Peerless Football club

Police Club

Railway FC

Salkia Friends Associations

Sonali Sibir Athletic Club

Southern Samity

Sporting Union

Tollygunge Agragami

Wari
There are some other clubs of other states of India which are also available here. If you have any query, then feel free to bother us. Just leave a comment with your name & E‑mail below of this article. Your suggestions & queries are highly welcomed here.