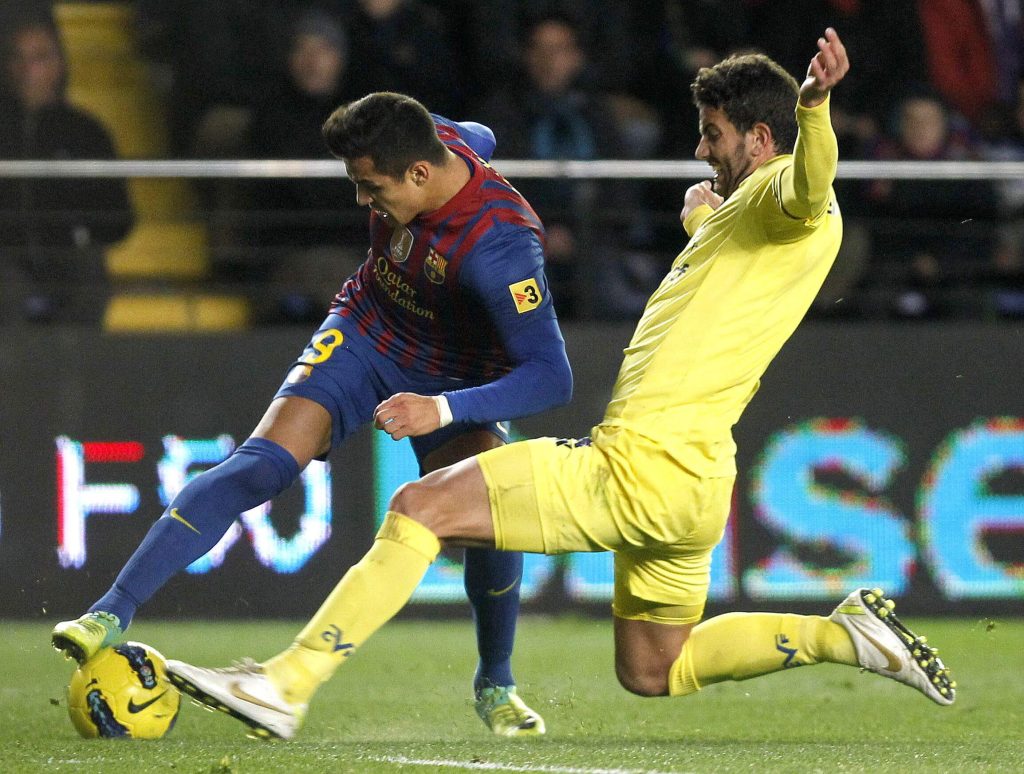 With the football that you play, or watch — that's all about strategy. It looks cool, but it's about winning. Then there's the other kind, when right in the middle of a match a Neymar or a Ronaldo will pulls off a trick that will see jaws drop, some amazing manoeuvre that takes the game to a whole new level.
Let's take a look at the history of the football trick and the finest examples that history has indeed given us. Many countries and their players claim to have invented different football tricks. The scissor kick or "bicycle kick" could be described as just a way to score against the odds, but what an ostentatious way to do it! The first time this was seem during a match is said to be in 1914, when Ramon Unzaga scored in Chile, and perhaps one of the clearest examples was undoubtedly by Ronaldinho. The best advice for those aspiring to learn it is to pretend you're in the Matrix about to dodge some bullets, and to begin by pushing off your kicking foot.
Another trick that can be super effective during play is the Rainbow, where you flick the ball over your head and the head of the defender challenging you. It's risky, but looks stunning if it works. Jay-Jay Okocha, player for PSG and the Nigerian National team, among others, made the move popular. The best advice here is that practice makes perfect!
There's no doubt that tricks like these have been part of professional and amateur football for most of the last two and a half centuries. However, the first player to have a move named after him is almost certainly ex Real Madrid icon Ferenc Puskas. The fashion escalated from there and now skilled moves and feints come as standard. The logical evolution of all this invention is Freestyle Football, a sport made up entirely of the mastery of tricks and moves with payers battling on stage to do the most exciting moves with the ball. There are some great players out there, not least Andrew Henderson, winner of several world championships with world ranking no. 1 and master of several impressive tricks of his own. He and his opponents are inspiring players around the world to bring their skills to another level.
What if you don't feel like devoting your time to achieving 108 "around the worlds" at one time (Henderson again). The truth is that the most amazing freestyle work wouldn't wash on the pitch, right in the middle of a match. If you think about it, the heat of the match and competitive play that makes football so gripping doesn't allow for too many neck stops or extended hot-steppers. Football tricks are at their most thrilling when they are integrated into normal play and make that play amazing. So what's next? Frank Ribery of FC Bayern has reportedly invented a new trick. For a player coming towards the end of his career, this invention is clearly the culmination of years of practice and of developing his skills — so don't be so quick to throw in the towel if results aren't forthcoming after a few weeks.
The history of football tricks is complex; maybe it's always felt like a natural thing to do, so no one kept a record. Who knows, even when guys in the Middle Ages ran around after a pig's bladder, there must have been someone showing off. If so, there was someone else watching from the sidelines, planning their own next move.