Eden hazard is is Belgian professional player who is currently playing for English club Chelsea. The player is husband of Natasha. Recently, Hazard revealed that his wife could persuade him to leave Chelsea for French big spenders Paris Saint Germain this summer. The Belgian player played football for French club Lille which was his last football club before Chelsea. The 23 year old player is attacking midfielder who will also appear in 2014 FIFA World Cup which is beginning from summer in Brazil.
Personal Life & Wife of Eden Hazard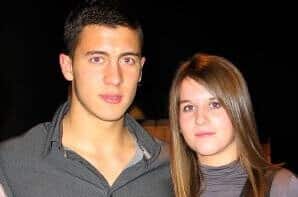 At the age of 14, Eden Hazard first met her & fell in love with her which lasts for very long & the relation turned into marriage. They have 2 sons; one is Yannis & second is Leo. His wife Natasha gave birth to Yannis on 19 December 2010 & thereafter, to Leo in February. The manager Laurent Blanc said "We know Eden Hazard very well in France. I played against him as a coach, and he was always very impressive, one on one & how fast on his feet. He's scored goals at Chelsea in England and has the freedom to go anywhere when Chelsea are in a difficult moment. he is still young and has very bright future." Before marriage to Natasha, Hazard's family was consists of 7 members including him. All of his family members were footballers even his mom & dad. Eden is the oldest of four. He was passionate of becoming professional football player & left his country for France for his new club Lille. Natasha was appearing in high school & after competing high school, Natasha went to join Eden Hazard. In the month of April 2012. they got married to each other. Now we can expect Yannis & Leo as new football player as football is inherited from their parents & grandparents. It would be interesting to watch these kids play football. Hazard is simple in his personal life & manages his on field & off field life very well. Whenever he got time, he spent his extra time with his family. He was spotted on some tourist venues with his wife & children.
Earning of Eden Hazard
Weekly Salary: £185,000 [Contract remaining 2017]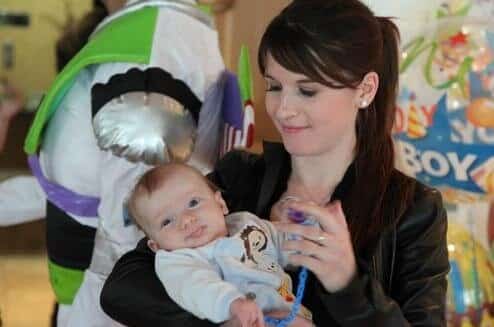 He is the highest paid footballer of Chelsea football club. Before Chelsea, Lille was the last club of hazard. The English club announced the transfer of Hazard from Lille to Chelsea with an offer of 32 million pounds. The Belgian player agreed to complete the deal & the English club got a new growing star. During transfer, he said "I'm delighted to finally arrive here. It's a wonderful club & I Can't wait to get started". The player is playing for Chelsea with a jersey number 17. This jersey was last worn by Jose Bosingwa. He played his first game for blue lions on 18 July 2012 which was a friendly match against the Seattle Sounders & also scored goal in his debut match.