Manchester City, defender Pablo Zabaleta said the Belgian Kevin de Bruyne and Francis Anthony Martial will prove money really does buy success. Manchester United and Manchester City will take on against each other this Sunday. The city defender says spending big money is the only way clubs can acquire the best players and achieve success after witnessing the quality of Kevin De Bruyne and Anthony Martial up close. Zabaleta thinks every team needs top footballer for success in modern football.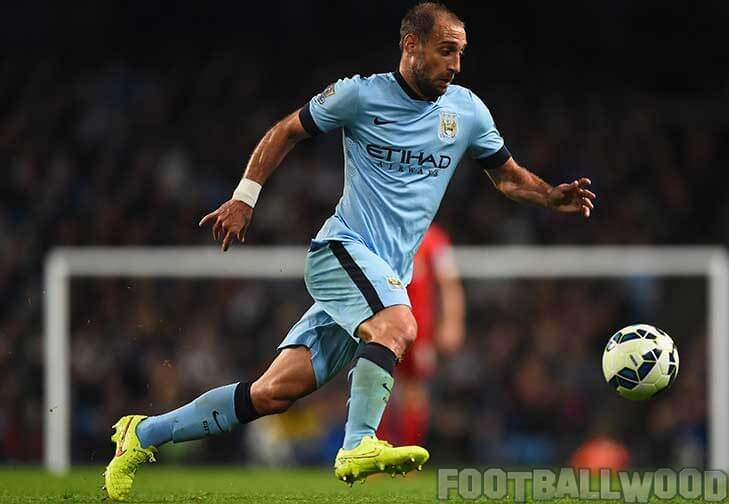 Zabaleta: De Bruyne & Martial Will Prove Money Really Does Buy Success
The defender told to Sunday People "Football is like that. If you want to bring in big players you have to pay crazy money sometimes. I understand that, but probably today with television contracts you have two teams in Spain who can pay the money, a few teams in England, and Bayern Munich in Germany." "Paying big fees is the only way you can bring in big players. Manchester City demand a successful season with trophies and the only way we can do that is to bring in top players like Kevin. He has made a great start to the season and Kevin is probably one of the key players for us at the moment. Somebody was talking about him as a possible player of the year, but it is too soon to be talking about that." "He is doing really well and hopefully he can continue in that way." The defender also point out Manchester United's rising star Martial who also had great start at Old Trafford. About the France footballer he said "He is a quality player. I know United paid a lot of money for him but at the moment he is doing really well for them." On 25th October 2015, there will be first Manchester derby at the Old Trafford. After playing nine games, City are at the second spot with 21 points, while the red devils are at fourth position, having 19 points. The line-ups are not revealed yet, but after Zabaleta's interview, it is quite clear that Kevin De Bruyne and Martial are expected to begin the Manchester Derby. Which side on you are City or United? Have your say in comment box below.