We all know what kind of footballer David Beckham was during his period. With a perfect footballer, he is also known for a style icon. All of his hairstyles are so popular that everyone cannot refuses it without making it at once. He also invented new hairstyles. The superstar has created lots of records in his career of football as well as in his fashion career. His wife Victoria Beckham is also called as queen of Glamour who is a model professionally.
Hairstyles of David Beckham with names with details
1. Casual Long Wavy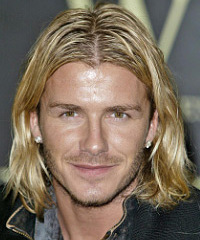 Shape of Face: Round, Oval, Oblong & Diamond Maximum time for making: 20min. This style was opted by Beckham for long & messy design. In this style, the hairs were length remained at his shoulders & at the bottom, curly rounds were made. If you are going to make this then medium size of hairs are best suitable for it. This hairstyle was creating trouble for him while playing football.
2. Formal Short Straight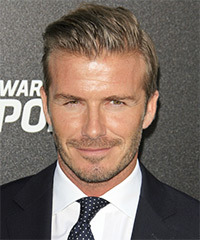 Shape of Face: Triangular, Round, Oval. Maximum time for making: 15min. Beckham's this style was one of the most sexy & unique that he ever used. The sides are cropped & close to head with bending to back of head. For shine, you have to use some hair products. With use of gel they add more attraction.
3. Casual Short Straight
Shape of face: Heart, Round, Triangular Maximum time for styling: 15mins. In this look his hairs were first cut in short length & then a short straight look was provided. It was mainly used for fancy look. But sometime it was failed when use his head in football for head attack. It was also the most popular style.
4. Curtains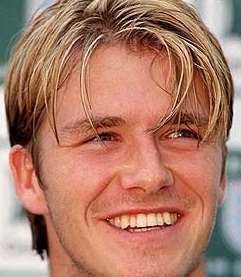 Face shape: diamond, Round This was appeared in English Premier League during 1995 when he joined English club Manchester United. But later he changed it very soon joined new club Spanish club Real Madrid in the year of 2003. In Real Madrid, he assisted his team to win a La Liga title.
5. Shaved head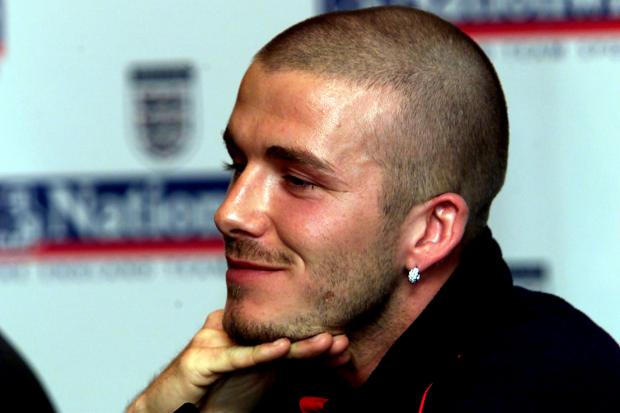 Face Shape: heart, triangular He was looking cool in his new shaved head look. He scored some unbelievable goals when his head was shaved. Media got latest news about his new style & he was center of attraction.
6. Body band-ish look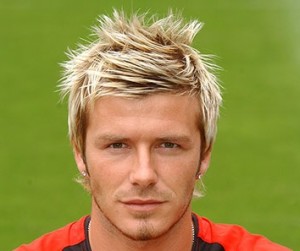 Shape of face: Triangular, heart Blond highlights ahoy, precision trimmed goatee with double diamond earrings. It was looking that it is saying: "I reached the bootcamp stage of popstars but got eliminated for having eliminated due to bad voice."
7. Braids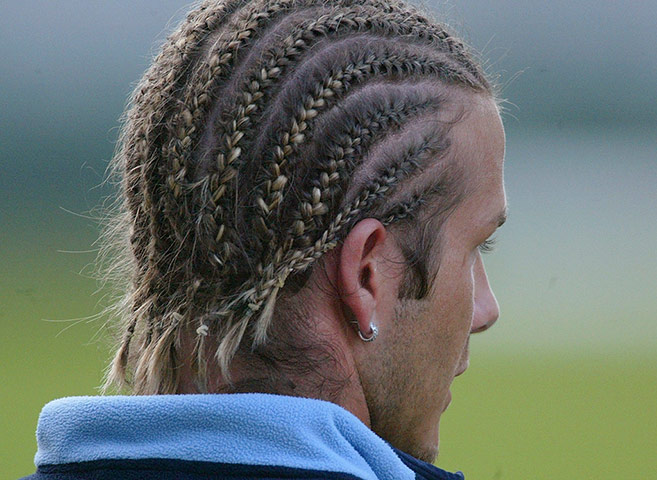 Suitable for: Rectangular, square During period of 2003, he visited South Africa with his new look called braids. He had to meet Nelson Mandela at there. He appeared in girl haircut with yellow color bindings. There was a little gap after each & every binding. Most of his fans said that it is not the best but some appreciate it.
8. Blonde Spikes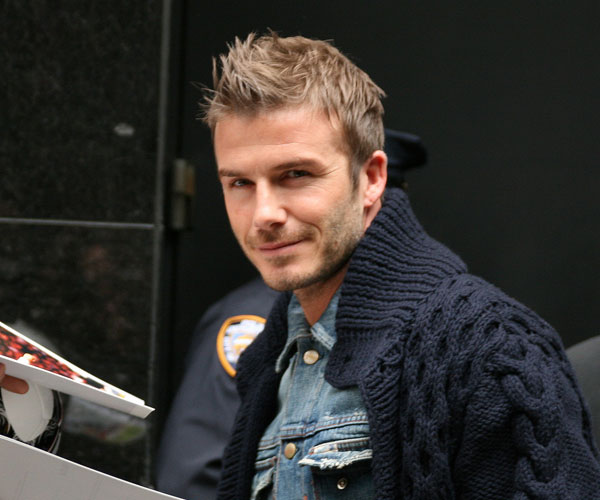 Suitable for: triangular, diamond Still this look is very common among youth. This is the style which was best suited for David Beckham. This get up was the coolest one he opted. It is called as Blonde spikes & short dropping towards fron looks fancy and stylish.