Camp Nou stadium is a multi purpose stadium of Barcelona Spain and is mainly used for the matches of football. Here you will find all news about this ground regarding its history, uses and audience carrying capacity. The stadium has a perfect record in the history of football and the audience of football loved to watch matches in this stadium due to its construction and designing. The stadium was opened in 24th September 1957. At that time this was called as Estadio del FC Barcelona and then it was re innovated in 1995 and again in 2008.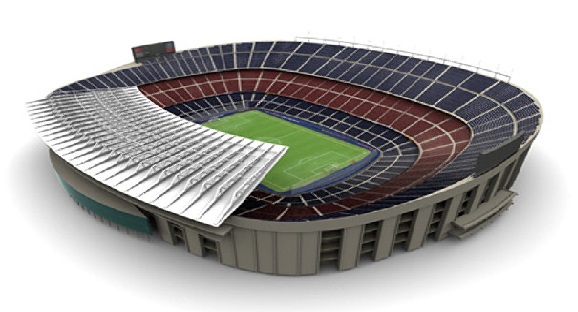 Camp Nou Stadium
Full name

L'Estadi Camp Nou

Date of opening

24-09-1957

Former Name

Estadio del FC Barcelona

Built years

1954–1957

Owner and Operator

FC Barcelona

Architects

Silda CIP, Josep Soteras and Giulio

Audience capacity

more than 100,000

Highest attendence

120,000 (on 05-04-1986)

Dimensions

105m x 68m

Project Manager

Jonathan Ackroyd
History of Camp Nou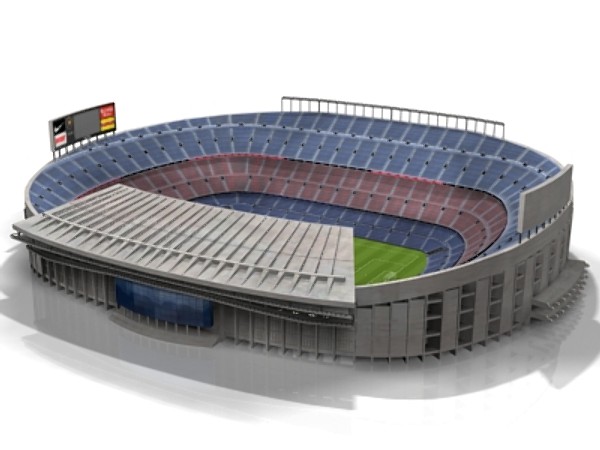 On March 28 1954 the project of this football stadium was started. The designers and project manager finalized tha name of stadium which was Estadi del FC Barcelona. But after use of long time its name was changed & it got new name through which it is known today. Civil governor from Barcelona Felipe Acedo Colunga laid the 1st stone for this stadium. It took 3 years to complete the construction of this stadium & the budget was raised to 3 more than 3 times as finalized earlier. For the first match the ground recorded the total audience of 60,000. Then on 24-09-1957, it was officially launched. In friendly match the home team Barcelona beat Legia Warsaw by goal score of 4–2. The first match of the tournament European Cup was played in May 1972 in between Rangers and Dynamo Moscow in this stadium. That match was successfully won by Ranger by 3–2. The managers then decided to extend the dimensions of the stadium due to huge fans and in 1980, it expansion was done. The FIFA World Cup of 1982 is also big reason for enhancing it dimensions. On 12 May 1982 one of the most crucial match was played between Barcelona & Standard Liege. Barcelona won that match by 2–1. FIFA has rated 5 stars to this stadium as it is capable of controlling huge crowd and the safety features are equipped with extreme engineering. It is the perfect combination of designing and architecture.
Other Uses of this stadium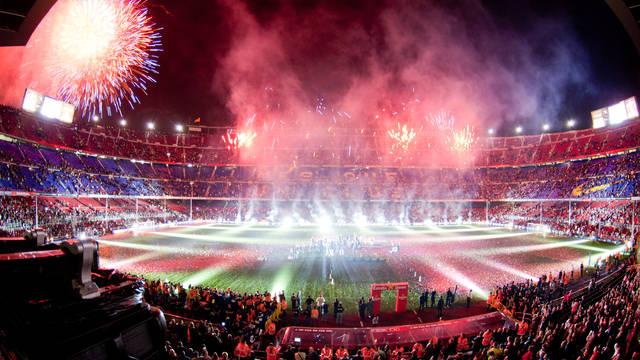 The ground is used not only for football matches but also for major stage shows. On 3 August 1988 Bruce Springsteen made a show when he was in his tour of Tunnel of Love Express tour. Also on 17 November 1982 Pope John Paul II celebrate a show in front of 121,000 audience. The concert of 1983 was called as the most beautiful concert in which Julio lglesias made a show for 60,000 gathered people. The pop Superstar Michael Jackson had also performed his show when he was in his tour which is Bad World. The was performed for the gathered audience of 95,000. This was a remember able mark in his life. For U2 360o Tour, the stadium got the responsibility of organizing the lunch for 90,000 on 1-07-2009. U2 lead singer Bono has also titled that This is where we wanted to build a space station. In the end of show Bono worn jersey of Barcelona.