This is about the Biography of Gareth Bale from Childhood. Personal life, cars, fashion icon and hairstyle of Gareth Bale. Awards & honors of Wales superstar. Gareth Bale is football player who plays soccer for most of the most successful club Real Madrid. He is from the country Wales. His club belongs to Spanish league of La-Liga. His football career was started as a left back player and his 1st club was Southampton. Then an English club Tottenham Hotspur signed him with a deal of £7m. His full name is Gareth Frank bale. A 24 years footballer is recently signed by Real Madrid with a world record deal.
Gareth bale Profile
Full name

Gareth Frank Bale

Date of birth
16th-Jul-1989
Birth place

Cardiff, Wales

Playing position

Winger

Club career
Years
Team
Appearances
Goals

2006-07

Southampton

40

5

2007–2013

Tottenham Hotspur

146

42

2013*

Real Madrid

-

-

National Team career

2005-06

Wales U17

7

1

2006

Wales U19

1

1

2006-08

Wales U21

4

2

2006*

Wales

41

11
Personal life of Gareth Bale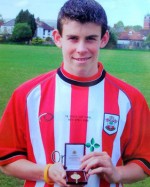 On 16 of July, 1989 he was born in Cardiff a city of Wales. His parent gave him a name frank. He completed his primary education in Whitchurch. When he was at the age of 9 years, his was 1st appeared as a player in the school of Southampton. At that time his favorite footballer was Ryan Giggs who is playing for English club Manchester United. When Bale was at 14 years of age he said that he ran 100m sprint in just 11.4 seconds. This was done only due to his special skill that which he used while playing football. After looking at his special moves his teacher of physical education made other rules. One of the rules was that Bale was not allowed to use his left foot. He helped his soccer team to win the title of U18 Cardiff and Vale senior Cup. At that time his age was 16. In the year 2005, he left school with a certificate of GRADE A in physical education. GCSE (general Certificate of Secondary Education) gave this honor to Bale.
A Superstar with Fitness Icon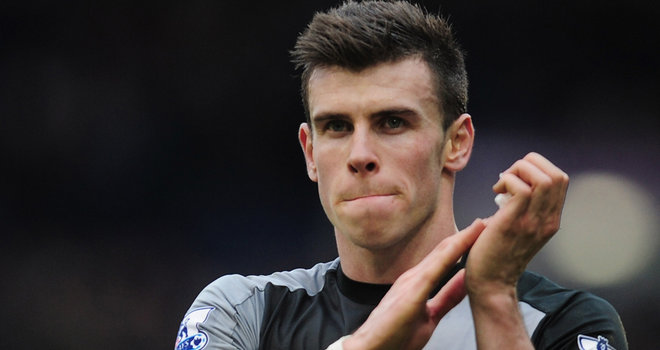 As we have already discussed about his fitness, he has huge number of followers who blindly follow him. Today young athletes called him their role model. His body is perfectly belongs to professional player & is known to run faster & faster. He goes to gym center in Cardiff and is very fitness conscious. At there he does many aerobics exercises. Bale is also known for hair style changer. He usually changes his hair style after every 5 days. His hair dresser Daniel Johnson said that the day when he started to cut his hairs, from that day onwards he is growing more rapidly in football world. The change of hair style is widely appeared in England footballers. The Superstar David Beckham is also called for hair style changer. DON'T MISS: David Beckham Biography
Fond of Expensive cars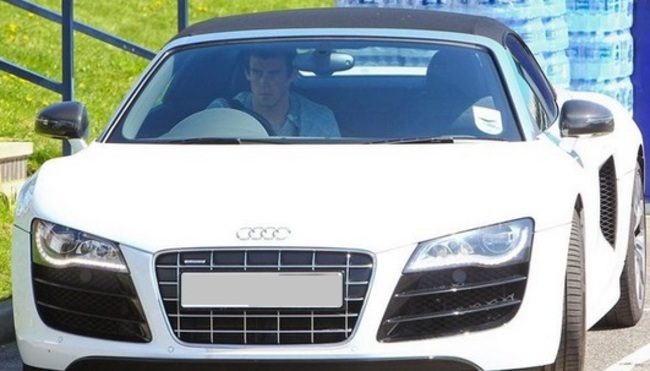 He has also huge collection of expensive cars. The counting consists of BMW, AUDI. In addition with this he has Range Rover which he drives day in a week with his girlfriend. He has a luxurious car like Black Mercedes. He has also collection of Audi cars. The stylish Audi R8 also belongs to Gareth Bale.
Fashion World
He participates in fashion shows of London and Europe. He loves to wear different kinds of cloths and then walking on ramp. Along with fashion world he is also connected with school. His fans can find him school promoting the sport uniform. He is brand Ambassador of energy drink Locozade sport. He travels in Europe and advice sports person to drink this.
Awards for Bale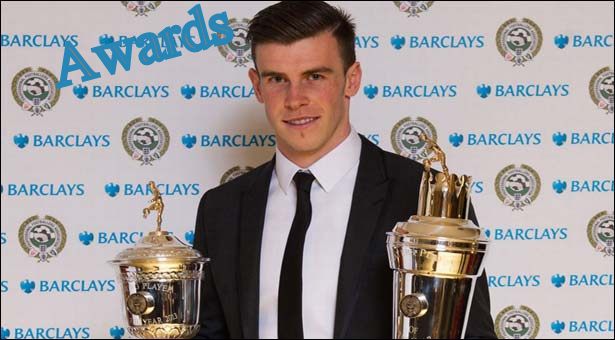 DON'T MISS: Gareth Bale Transfer World Record Club Southampton Academy
Premier Academy League: 2005-06
Tottenham Hotspur
League Cup: 2009 runner up
Individual
Football League Championship PFA team of the year: 2006-07

Football League Young player of the year: 2007

FAW Young player of the year: 2007

FA Cup player of the round: 2009-10 (5th round)

Tottenham Hotspur Young player of the year: 2009-10, 2010-11

Wales player of the year award: 2010, 2011

BBS Wales sports personality of the Year: 2010

BBC Wales Carwyn James Junior sportsman of the year: 2006

Premier League PFA team of the year: 2010-11, 2011-12, 2012–13

FWA Footballer of the year: 2012–13

PFA Player's player of the year: 2010-11, 2012–13

PFA Young Player of the year: 2012–13

UEFA Team of the Year: 2011

Premier league player of the month: April 2010, January 2012, February 2013