Manchester City captain Vincent Kompany stated that his side is not afraid of Barca. After registering huge win against Newcastle United at Etihad stadium, the Belgian captain is confident to face Barca in first leg round of 16 clash in UEFA Champions League. Manchester City's next fixture is against Barcelona that will be played on 24th Feb 2015 this Tuesday. In same competition last year, they were eliminated by the same side by 4–1 on aggregate.
Vincent Kompany told to reporters that "I think their ability is not about hurting you all game — you can have tougher games when you go to Stoke City — it's about the fact they can decide a game within a second."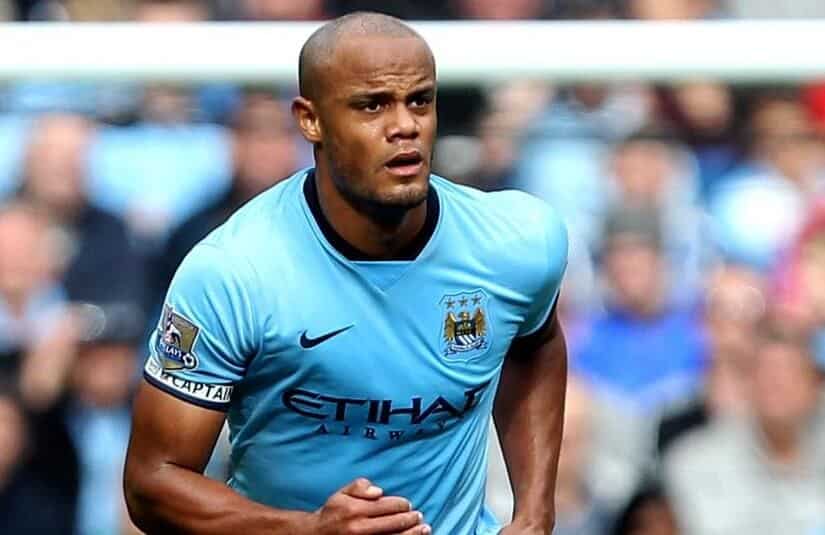 "They are a special team with special players. They have more player than anyone else in the world who can finish games with a touch of magic. But I've come into football to play these games. The moment I'm feeling reluctant to play in these games I'm not in the right place. This is what I want."
"The next game is a massive one now and it's one of those — if you have a good day it can be a special night. So we have to prepare and I think everyone is ready for it. We don't fear them. You don't go in at this level fearing strikers."
"We want to play against them. It's the fourth time in a year now. There is nothing new to worry us, it's a case of having the whole team at a very high level."
The Sky blues shorten the point game with Chelsea FC after Chelsea's last draw against Burnley FC. They are now five points behind the blues in current standings of Premier League 2014–15.
While, Barcelona dropped three precious points in their last game against Malaga when they suffered 0–1 loss to home side. They are now four points behind their El Clasico rivals Real Madrid.
This means we have a match of two great teams in the round of 16 Champions League that is scheduled to be played on this Tuesday. What are your predictions for this game?