Once again, the Swedish forward and captain Zlatan Ibrahimovic replied to a journalist in the way for which he is known for. Actually, he replied in Zlatan way. Asking questions to Zlatan is not everyone's cup of tea, but a reporter dared to ask after PSG's 1–0 win against Rennes in domestic league. What was the conversation between Zlatan and the journalist is featured in the video which is given below. Take a look!
Video: Zlatan Ibrahimovic Makes A Journalist Very Silly
https://www.youtube.com/watch?x‑yt-ts=1422579428&v=3nkPDWJiovA&x‑yt-cl=85114404 So, fair play to the journalist in this clip, who at least made the effort to question the PSG striker Zlatan Ibrahimovic. Read the conversation below. Journalist: "A lot of people have been talking about your relationship with Edinson Cavani [and how it has worsened] since his arrival?" Zlatan: "A lot of people or you?" Journalist: "Sometimes you don't pass to Cavani" Zlatan: "So you know Football better than me?" Journalist: "No" Zlatan: "So why are you talking?" Thereafter, Zlatan asked a question to the journalist and the conversation was Zlatan: "Are you a journalist or a cameraman"? Journalist: "I'm a journalist" Zlatan: "So why are you holding a camera"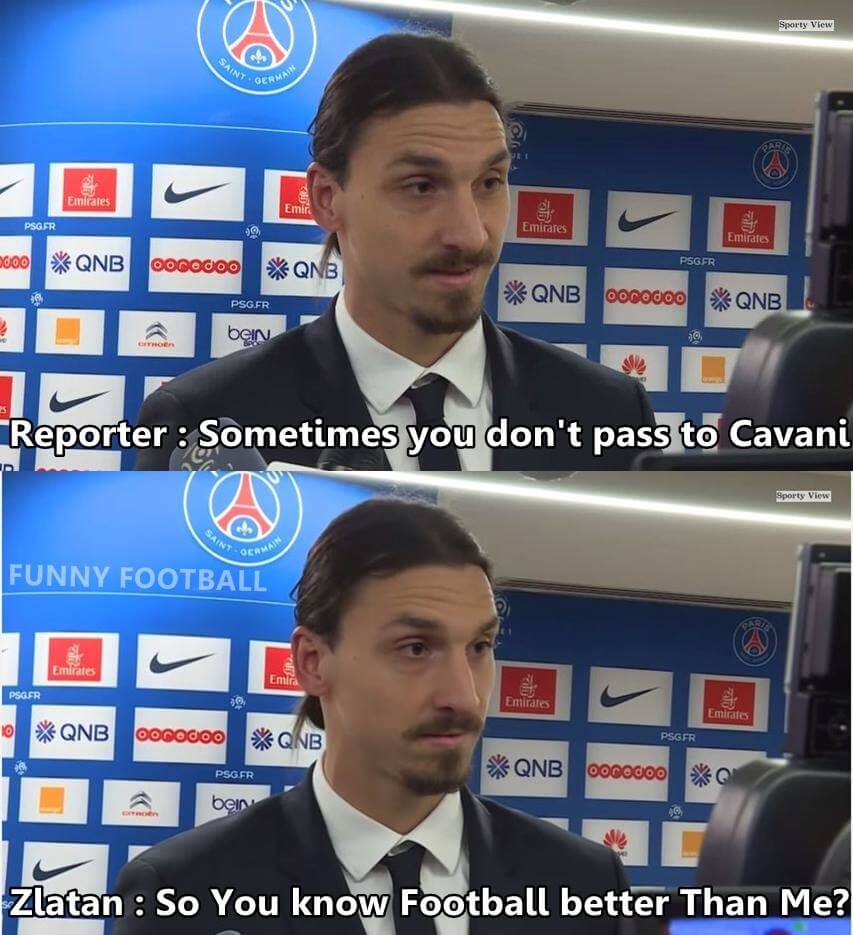 It is now clear from the above conversation that you need great guts to ask any question from Zlatan. This is after his infamous incident involving Paul Baysse and more recently, ignoring the referee's call and refuses to walk up to him. After their win against Rennes, Paris Saint Germain moved to third spot with just two points behind France Ligue 1 leaders Lyon. So do you like the way he replied to journalist?