Neymar is the professional Brazilian football player who is currently playing for Brazil national football team. He was born in Mogi das Cruzes a state of Brazil. His date of birth is 5th of February 1992. His full name is Neymar da Silva Santos Junior. His professional football club is a Spanish club which is Barcelona which signed him recently. The club participates and plays matches of La-Liga & his position in football ground is of Forward both in National team & in club.
Know him Personally and Professionally

Birth date

5-02-1992

Birth place

Mogi das Cruzes

Full name

Neymar da Silva Santos Junior

Playing Position

Forward

National Career
Year
Goals

Brazil-U17

2009

1

Brazil-U20

2011

9

Brazil-U23

2012

4

Brazil

2010 onwards

24
Personal Life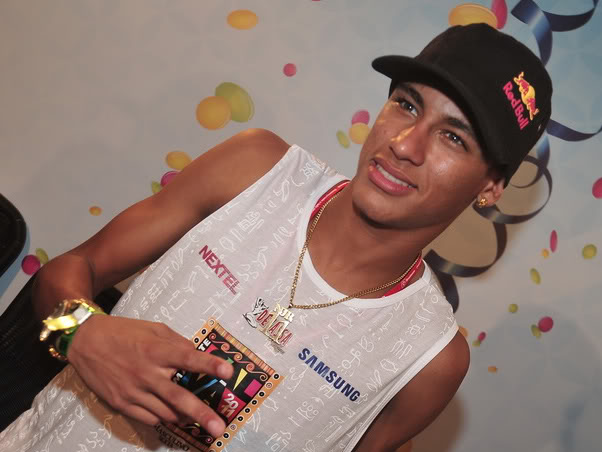 His father is also a football players and the talent of his father was inherited to Neymar. His whole childhood was spent with his father & he has written a quote on his father & that quote is "My father has been my side I was little. He has done his duty very well as father in fulfilling my needs including my finances and my family". His family took him to Sao Vicente in the year of 1992. Here, he began his football career for youth side Portugese Santista. After that his family has shifted to Santos in 2003. In Santos, Neymar the football club Santos F.C. This was the time when Neymar started tasting huge success & also income. He has earned to enough money by which his family was able to buy a property. Along with fame he started earned money when he was just 15. His earning was 10,000 reais/month which was raised to 25000 reais/month at 16 years of age. He has also received sponsorships and signed full contracts when he was 17. His monthly income is Rs.5crore and he has earned Rs.100crore so far.
Brilliant Performance in Confederation Cup 2013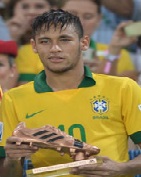 With his brilliant performance in Confederation cup, Brazil has successfully won the title after beating the world & European champion Spain. The final match was comfortably won with goal score of 3–0. With this loss, Brazil has stopped the winning flow of Spain after winning 29 matches consecutively. In the whole tournament, Neymar was selected as man of the match 3 times. He was awarded with Golden ball and Bronze winner. DON'T MISS: Lionel Messi Quotes on Football
Relation and Founder of Help children foundation
He is in relation with Fernando Borros since long time. In the year of 2010, Borros gave birth to son of Neymar but they are unmarried. When Neymar became of father his age was 19. He is also the founder of Help Children Foundation. This helps the Brazilian kids in terms of study other social activities. He has taken this step to do his duty as father and also as a player. Some of players of home nation called him their role model.
Brand Ambassador of Nike and Other Companies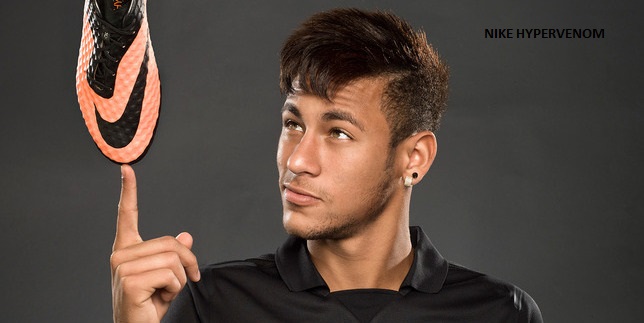 Although Cristiano Ronaldo made a contract with Nike but Neymar is not behind in the race of Branding and at the age of only 17, Neymar got attraction of Nike & the company signed him for 11 years. This is the first contract for any player at the age of just seventeen years in history of football. Not only Nike, he is already signed by some naming companies like Red-bull, Panasonic and Unilever by which he is earning huge amount. With his growing fame some more companies are looking to make further contracts to promote their products.
No more Malaria
He is inspired from David Beckham to support the Latin countries to help the victims of malaria. He has joined hands with some countries which can help those who are suffering from this disease. He travels with his team members across some countries & suggest using suitable equipments which can prevent them from malaria.