Bad news for the fans of British football fans as the lifetime ban imposed by the Football Association [The FA] against British player Michael Boateng is relation to match manipulation has been extended by the football Governing body FIFA. Last year, the player was found guilty by an 11–1 majority verdict of conspiracy to commit bribery following a four week trial at Birmingham crown court.
Lifetime Ban on Michael Boateng by FA Extended by FIFA
About one year ago, on 13th of Jan 2015, the regulatory commission of the FA decided to sanction the player with a lifetime ban from taking part in any football related activity. Michael Boateng was informed about the decision taken by Football Association and he did not raised an appeal on his ban that resulted in decision becoming final and binding.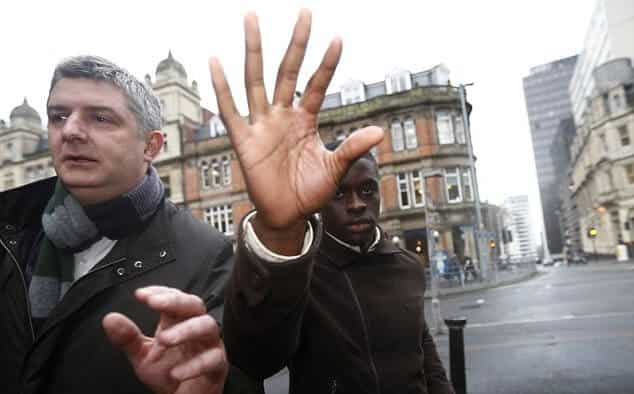 Boateng admitted to charges laid against him by the FA for several breaches of the FA Rules, including accepting a bribe, gift, reward or other consideration which was, or appeared to be, related to seeking to influence the outcome or conduct of a match or competition. He also admitted to the charge of failing to report the offer made to him. The charges relate to matches in the Conference South in the sixth tier of the English football league system in 2013.
The chairman of the FIFA Disciplinary Committee has decided to extend the sanction to have worldwide effect, in accordance with article 78 paragraph 1[c] and article 136 ff. of the FIFA Disciplinary Code.
Last year, Michael Boateng was sentenced to 16 months while businessmen Chann Sankaran and Krishna Ganeshan were handed five year terms after being found guilty of conspiracy to commit bribery.
The governing body of football continues to work closely with its member association and the confederations to tackle match manipulation. As part of a ten-year programme of collaboration with Interpol, regional workshops involving key stakeholders are being held all over the world while recently launched e‑leaning programes are also helping to educate players, coaches and referees on the dangers of match manipulation to help them to avoid becoming victims of this threat to football integrity.