Slogan: FIFA has finalized the slogan for FIFA World Cup 2014. The Slogan is All in one Rhythm. The meaning of Slogan in Portuguese Language is "Juntos num so ritmo". It was taken into consideration to unite the football fans together. It will be marketing tool during the opening and closing ceremony of World Cup 2014.
Total 6 slogan shortlisted agencies of country Brazil country took participate in this proposal. And 26 slogans included both local as well as international description. The main motive of Brazil is to making an internal linkage between fans and also to give a unite feeling to the Brazilians. One of the most memorable quotes by Ronaldo "Football is everything for the Brazilians. This is the kind of attraction which connects everyone with each other. This is the rhythm which is present in everywhere in Brazil that binds every individual young & old also". So the country is just focusing to enhance the power of unity of this world's most popular sports game. Fans can watch the Video of this Slogan on the YouTube Channel: http://www.youtube.com/fifatv. DON'T MISS: FIFA World CUp 2014 Qualified Teams
FIFA World Cup 2014 Ball name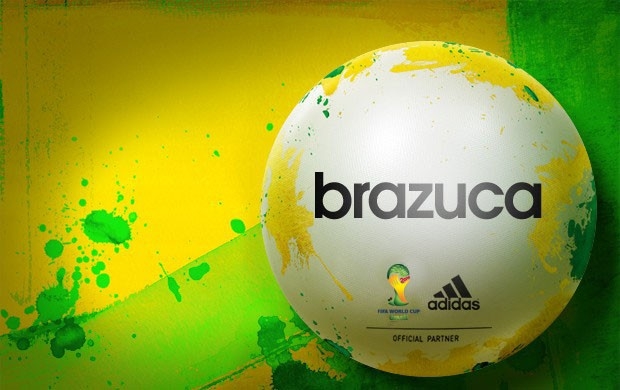 The ball for the World cup is also finalized and the name of ball is Adidas Brazuca. Yes the number brand of sports accessories Adidas has got the responsibility once again of making ball for this world battle. After receiving more than 10,00,000 votes from Brazil, the name was selected by votes from public. This name got more than 70% votes. 3 names were included which are Carnavalesca & Bossa. The Brand Adidas is holding the authority of supplying official sports ball since 1970. DON'T MISS: Tickets For World CUp
Mascot for the World Cup 2014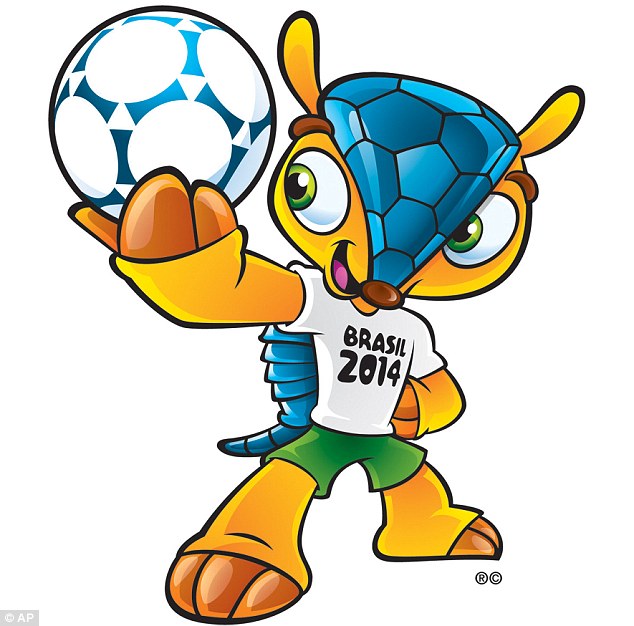 Tatu-bola an armadillo Fuleco, is selected as the mascot for the world cup. On 11th September, 2012, the official mascot was selected by Local Organizer Committee. It got about 48% and got 1,70,000 votes from public. Two others also got good response from public named Zuzeco (31%) and Amijubi (21%) and but Fuleco won the title as mascot. Meaning of mascot Fuleco: Fuleco word is the combination of 2 words. It is portmanteau of Futebol meaning football and Eco means Ecology. That means the name describes that football is the ecology for the people of Brazil and finally this was selected. Almost all preparations for world cup are done but the reconstruction for the stadiums for the matches are still in progress as Brazil is expecting flood of audience next year.