After launching two back to back super hit World Cup Songs, the Colombian pop star Shakira has proved that she can add extra taste on World's most favorite sport i.e. Football. Earlier, we have provided you link to download "la la la la" song of Shakira & now it's time to get ringtone of 2014 FIFA World Cup song. Few weeks ago, Shakira has launched the Video of la la la la World Cup Song which is approaching to a new record in terms of views. Her last world cup song "Waka Waka" was also a blockbuster & now this new song "la la la la" is one lips of every football fan. Are you looking to download the ringtone of this song? then continue your reading.
Download Ringtone of La la la la Song World Cup Song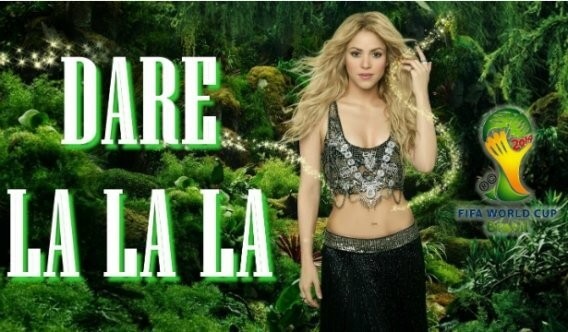 In order to download the ringtone of Shakira's latest song of 2014 FIFA World Cup, here we are providing you the direct link to download it. All you have to do is just click on the link which is given below. After clicking on the link, you will be directed to a new page which contains ringtone. Click on "Download Ringtone" [the red button]. After clicking on it, a dialog box will open asking you to save it. Just make a click on "save" & the downloading will begin. Details of ringtone is given below. Download Ringtone of 2014 FIFA World Cup Song by Shakira: Download Now Length of tone: 16 seconds Provider: Prokerala.com It is available for free & you can download it infinite number of times with a single Penney.
Video of 2014 World Cup Song
You can also watch video of this song right over here. This video is featured with Shakira's husband Gerard pique & their son Milan Pique. Also, football stars like Lionel Messi, Neymar, Sergio Aguero % Brazilian singer Carlinhos Brown also performed in it. The biggest football tournament begins from 12 June in Brazil & ends on 13 of July.