Barcelona Vs Real Madrid is one of the most awaiting matches in football world. The next match of both teams is going to be played on 26-10-2013. Here you will get the information about the online registration of Barcelona & Real Madrid match tickets. Every time when these 2 teams play against each other, huge flood fans of both teams gather to enjoy football at its best.
Register Tickets for Barcelona Vs Real Madrid 2013 match
The first head to head match will be held at home stadium of Blaugrana (Nickname) i.e. Camp Nou. The Stadium have capacity of approximate 1, 00,000 & it is best for managing huge crowd of this match. For registration of tickets, just go through these steps and register now. The tickets are divided into 5 categories which are:-
1) Category 1(Premium) Price: 78 Euros/ticket
2) Category 1 Price: 70 Euros/ticket
3) Category 2 (Gol) Price: 49 Euros/ticket
4) Category 2 (Long side) Price: 45 Euros/ticket
5) Category 3 Price: 40 Euros/ticket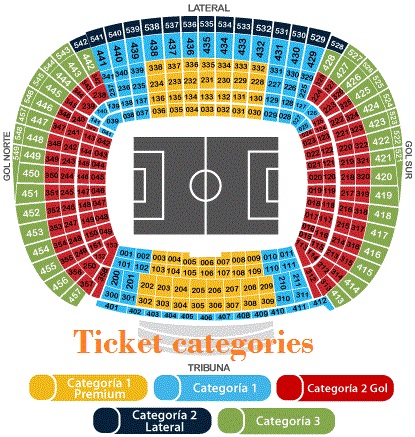 Book your tickets from Ticketgol and support you favorite team. Ticket price source: Ticketgol
Note: Footballwood is not selling tickets for matches. This is just to inform you about the registration of tickets for matches.
Last game of both teams
Both teams last met on 03-02-2013. That match was won by Real Madrid with goal score of 2–1. Defender Sergio Ramos scored the opening goal for home team at Bernabeu. But Messi equalized after scoring in 17th minute. In first half both teams scored one goals. The match was looking a draw but Karim Benzema made a dynamic come back scored winning goal in 81st minute.
But Barcelona became champion of that tournament with scoring 100 points after winning 32 matches out of 38 played. The club lost only 2 matches in last season & both were away form home.