Marco Reus is the established star of the European football. He is currently playing for German powerhouse team Borussia Dortmund & for his German National Football team as a winger. The footballer is known not only because of his mesmerizing tricks and skills, but also for his stylish & cool hairstyle. Like David Beckham, Cristiano Ronaldo, football fans around the Globe are appreciating his hairstyle a lot. Along with his playing style, his faithful fans also copies his haircut. But there are only few of them who actually knows the name of his hairstyle. So be ready, we are now going to reveal secrets about his hairstyle name. You can also make your hairstyle like that of Marco Reus.
Marco Reus Hairstyle Name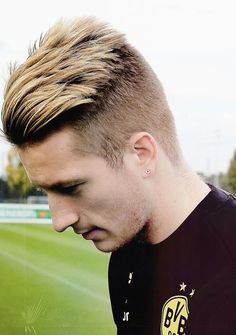 After Cristiano Ronaldo, Marco Reus is easily one of the most trendy footballers around the world. Apart from his great abilities on the football pitch, Reus is also regarded as a style icon. His fashion sense is right up there among the best and he can easily give the top models a run for their money. From his initial days where he sported rather garish and out of the ordinary hairdos, the German international seems to have matured in recent years. Marco Reus is a trend-setter and his haircuts are an example for millions all over the world to emulate. The German International has the ability to pull off both long and short haircuts with confidence and spends a lot of time on getting the exact right look. A natural ginger, Reus generally adds bleach and highlights to give his hairstyles more personality. The name of Marco Reus current hair style is Undercut. In someway, his hair style looks alike hairstyle of pop star Miley Cyrus. But, it does not matters what hairstyle of Marco Reus matches with that of other person, his fans always copies this look. We have also seen this kind of hair cut in legend David Beckham who is still the icon of England fashion. However, some other footballers also made this look & now it becomes common these days. There is one more benefit of making this style. With this haircut, a player feels, no problem & he can focus comfortable on his game.
How to make hairstyle like Marco Reus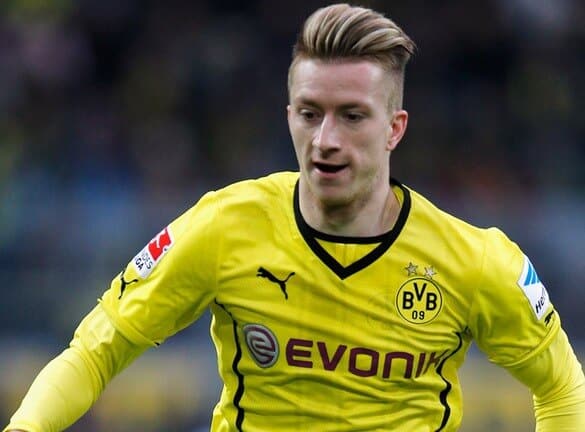 Now we are revealing the procedure through which you can make your hairstyle like him. Have a look on few simple steps to make this hair look. 1. Length of hair: First of all, the length of your hair should not be too long or too short. You hair should be 10 to 12 cm in size for perfect look. 2. Use heat protector: Thereafter, apply heat protector on your hair in gentle way. After doing this step, start process of blow drying on you hair. 3. Hair Straightening: Now it is time to straighten your help because curly hairs are not required for this look. You can do this process with the help of hair straightening iron.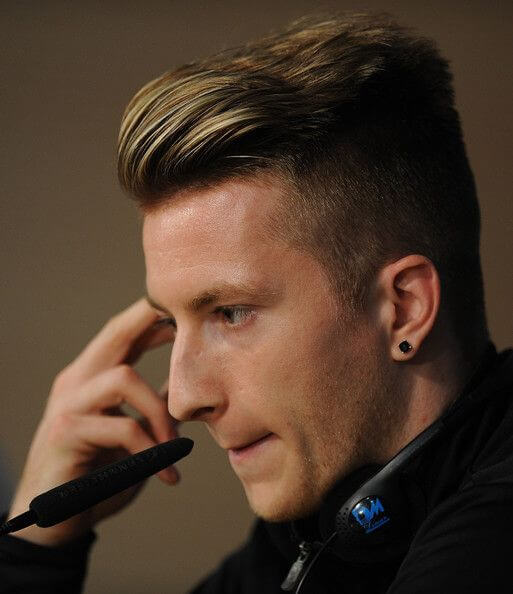 4. Apply Hair Wax: In this step, you have o use hair wax for styling. Just take small amount of hair wax & the spread this wax on you hair make the style 5. Combing & twisting: You can use comb or fingers for hair combing, for this step, comb you hair with fingers & twist the end of hair little bit. In the end, just apply hair spray on you new hairstyle & Marco Reus hairstyle is ready. All you have to do is just follow these simple steps & you will get hairstyle of Reus within 15–20 minutes. If you have any query, then just mention your question below.