Lionel Messi is one of those footballers who loves everything which is liked with football. Today, the player is tasting huge success of his football career. We have got some pictures, videos of his house that he is planning to build which looks like a football pitch. He is so passionate about this game that he wants to live in a house which looks like a football ground. So he decided that will live in the shape of the thing that made him so rich.
Lionel Messi Football like House
If we take a look on this house from top, then it looks like a great combination of football and engineering. The right half of this football shaped house is designed for swimming pool. Also, it gives appearance of his jersey number 10 from top view. A Spanish architect Luis de Garrido is the architect of Messi's new football shaped house. For the Spanish speakers out there, here's the architect, Luis de Garrido talking about his plans for the house, and the symbolism behind it, with a few more of the design shots that they have mocked up for Lionel Messi. It is an ambitious project and while it might make the house more difficult to sell on if Messi decides he doesn't like it in a few years, he can at least claim that he was making a structure in the shape of Ballon d'or. Left half of this house is designed for main gate to entry. Take a look from top and you will notice that it looks like "1" mathematical digit which completes Messi's jersey number. The center is designed with a round shaped which is consists of hexagonal pattern. Three patterns of this round are for left half, while remaining three halves are for second half which is swimming pool. In short, this new house of Lionel Messi is great combination of football and architect. Read also: Houses of Football Players
Pictures of Lionel Messi Football House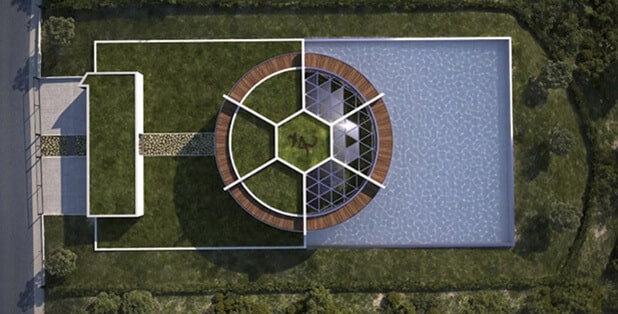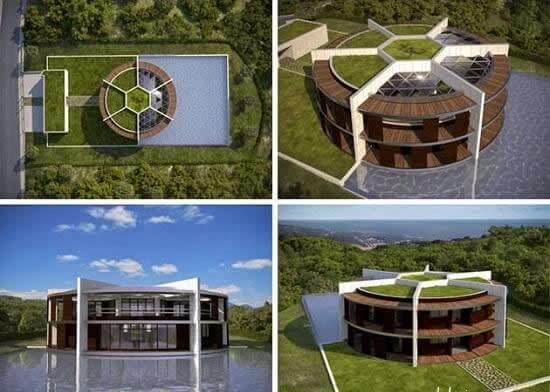 We are able to provide you some photos of Messi's new house. Enjoy these pictures below. The house itself comes in the shape of a football and appears to be two stories. Our favorite subtle nod to Messi's profession? The front entrance and the ball forming the shaped of a "10" the Argentine magician's number.
Video Address of Lionel Messi Football House
Given below is the video of Lionel Messi new football shaped house. Have a look on his new house in the video given below. The address of this new house is not revealed so far, but it is confirmed that it will be constructed in Barcelona, Spain.