El Salvador Vs Canada 2015 Gold Cup Time, TV Telecast Channels
El Salavador will face hosting nation Canada in the Group B match of CONCACAF Gold Cup 2015. One time Gold Cup winner Canada will meet El Salvador on 8th July at StubHub Center, Carson. El Salvador has a young backline that will be tested in the tournament. Canada is the only nation outside of Mexico and US who has win the tournament. Both team are one of the weakest team of the tournament but anything can happen in Group B as group has weakest teams. Have a look on the El Salvador vs Canada 2015 Gold Cup match Time & Telecast Channels.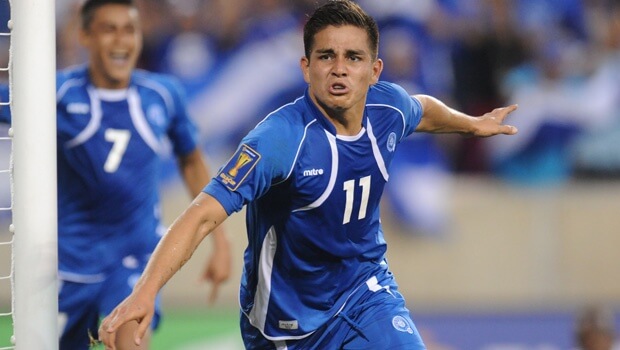 El Salvador Vs Canada Time, TV Telecast Channels
Match Schedule
Competition
2015 CONCACAF Gold Cup
Date
8th July 2015
Time
9.30 [ET]
Stadium
StubHub Center, Carson
Capacity
27,000 spectators
First team
La Selecta
Second team
Les Rouges
Round
Group Stage
Telecast Channels
Sportnet 360, Sky Mexico, Fox Sports Go
Worldwide Telecast Channels
El Salvador: Sky Mexico, GolTV Sudamerica
Canada: Sportsnet 360, Sportsnet World Now, Sportsnet World
United States: Fox Sports Go, Fox Sports 2 USA
Brazil: GolTV Sudamerica
Ecuador: GolTV Sudamerica
Argentina: GolTV Sudamerica
United Kingdom: BT Sport 2
Portugal: Sport TV1
Ireland: BT Sport 2
Colombia: GolTV Sudamerica
Netherlands: Fox Sports 2
Mexico: Sky Mexico, Planeta Futbol
Spain: beIN Sports Spain
Uruguay: GolTV Sudamerica
El Salvador Vs Canada 2015 Gold Cup Match Preview
In the last five outings, El Salvador has managed to win just one game with two-two loss and draw respectively whereas Canada is in good form and won their four matches out of five match with one draw game.
In the last five head to head meeting between both teams, El Salvador has won just one game while Canada won three games and one match ended as draw.
It is interesting to watch the battle between El Salvador vs Canada as both teams have young players. For sure, it will be learning experience for them.