Zlatan Ibrahimovic All Epic Replies To Reporters In Interviews: Have you ever seen an interview of Zlatan Ibrahimovic? This could be the worst question to football fan. Asking questions to Zlatan is not everyone's cup of tea. You need to have great courage to do so. We have seen some solid replies from Zlatan in past few years that broke the internet. So we have summed up all those replies and put them together just for you. So have a look on them below.
Zlatan Ibrahimovic All Interview Replies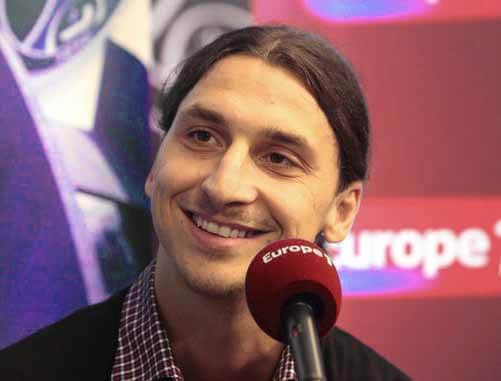 Reporter: Do you think it's even possible for Ajax to lose nine points in nine games? Zlatan: According to my calculations it is possible to lose nine points in only thee games.
Journalist: A lot of people have been talking about your relationship with Edinson Cavani since his arrival? Zlatan: A lot of people or you? Reporter: Sometime, you don't pass to Cavani Zlatan: You know football better than me? Reporter: No. Zlatan: So why are you talking?
https://www.youtube.com/watch?v=3nkPDWJiovA
Reporter: It's been two months since you scored in the championship. Do you feel better now? Zlatan: Two months? Reporter: Yeah, in Ligue 1 Zlatan: And Saint Etienne? Pause Zlatan: Please my friend, if you don't know your information, don't talk to me.
Zlatan: Are you a journalist or a cameraman? Journalist: I'm a journalist Zlatan: So why are you holding a camera?
Reporter: How many one night stands you had in total? Zlatan: I don't do that stuff. For me it is romance and love. Right?
Reporter: Is your playing style Swedish or Yugoslavian? Zlatan: It's Zlatan style
Reporter: What would you name your son? Zlatan: Zlatan Jr.
Which other sportsman would he compare himself to? Zlatan: I'm like Muhammed Ali. When he said he would knock someone out in the fourth round, he did it.
Reporter: Who is the best looking women in the world? Zlatan: I don't know, but when I find her I will date her.
Arsene Wenger asked me to have a trial with Arsenal when I was 17. I turned it down. Zlatan doesn't do auditions.
Reporter: What you've got for your wife's birthday? Zlatan: Nothing, she already has Zlatan.
On his painful struggle to find a new house in Paris. "We're looking for an apartment. If we don't find anything, then I'll just buy a hotel.
So these are the short replies from Zlatan Ibrahimovic to those reporters who dared to ask questions. Stay tuned with us as there will updation of some new interviews.