Very few football players aged 34 would still be capable of performing week-in, week-out for one of the world's top clubs — but then Zlatan Ibrahimovic isn't your average player in his mid-30s. The big Swedish forward turned 35 back in October but, if anything, appears to be improving with age.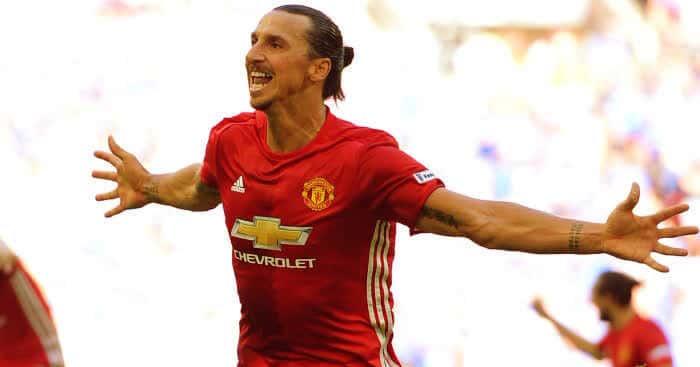 Head coach Jose Mourinho was convinced last summer that Ibrahimovic could still work his magic in the Premier League, one of world football's most physically-demanding competitions, and the Manchester United boss hasn't been let down by the veteran striker.
Zlatan scored 50 goals in 51 appearances for Paris Saint-Germain last season and now has 20 goals in all tournaments for United following his first-half goal against Leicester City this afternoon.
Zlatan tucked home the cross from the right-back Antonio Valencia just before the half-time whistle to make it 2–0 to Red Devils following Henrikh Mkhitaryan's opener two minutes earlier.
Ibra Sets New Premier League Record
In the process, Zlatan Ibrahimovic ended up breaking one Premier League record. According to OptaJoe, Ibra — at the age of 35 years and 125 days — has become the oldest player to reach 15 Premier League goals in a single season. The Swede has compared himself to a fine wine on a couple of occasions over recent years and while that might have sounded a little arrogant, you can't say he's wrong.
As well as breaking the aforementioned Premier League record, Ibrahimovic also became the first Manchester United player to score 20+ goals in a season since Robin van Persie during the 2012–13 campaign.