Chelsea is going to start a critical 9 day period in the season and the mood of Maurizio Sarri, the manager is unlikely to improve the talk that links Zinedine Zidane to his job. Chelsea is going to face Manchester United tonight and within such humiliating defeats against Manchester City and Bournemouth, the team is under a lot of pressure.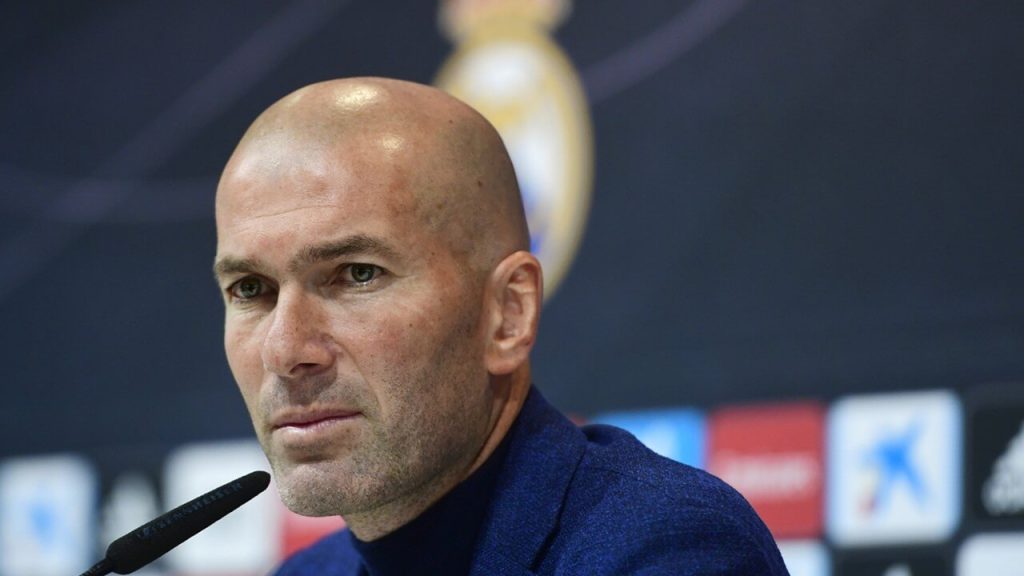 There are news making rounds that Zinadine Zidane might be interested in taking up his place as the manager of Chelsea. However, this is only going to happen if the club offers £200m war-chest guarantee, a prime voice in the recruitment process, and that Eden Hazard is going to stay in the club.
Sarri has made some subtle adjustment in his style of playing to cater to the demands of the English game with his team, Chelsea assistant, Gianfranco Zola believes that he needs to give some time that Pep Guardiola is being given at Manchester City.
Chelsea is only a point from the top 4 positions in the Premier League. However, performances and results have been pretty unpredictable with the intransigence of Sarri regarding his preferred philosophy that brings discontent with the fan-base scrutiny of his position in the club.
The board had recruited Napoli last summer knowing that he is going to support the Sarri ‑ball. Also, the club signed Jorghino from his previous club so that he could act as the on-field lieutenant for imposing a tactical approach in the game.
Source: https://www.theguardian.com/football/2019/feb/18/football-rumours-zinedine-zidane-to-replace-maurizio-sarri-at-chelsea