A football pitch is more like a catwalk today. Some top players appear to be proven fashion gurus highlighting their unbelievable hairdos. From brutal Iroquois of Marek Hamšík to beards and cleanly shaved styles of Borja Valero. Ronaldo is no longer a fashion idol. Hundreds of newly established fashionistas from major European championships are marching in to take him grab the fashion crown.
The gunners occasionally hit the headlines with their new looks and styles
. Aaron Rams
ey haircuts have always been a matter of endless discussions and rumors. He seems to be not afraid of experimenting with beards, hairstyles, and colors. A true daredevil when it comes to creating a catchy look on his head. Unfortunately, some of those efforts are nothing more but an epic fail. Now. Let's have a look at worst Aaron Ramsey hairstyles.
Aaron Ramsey Haircut – Bleach Blonde Summer Style
Euro 2016 turned out to be a push forward for the Wales International Team and Ramsey himself. The tournament gave a new lease of life to all players and supporters taking into account team's considerable success.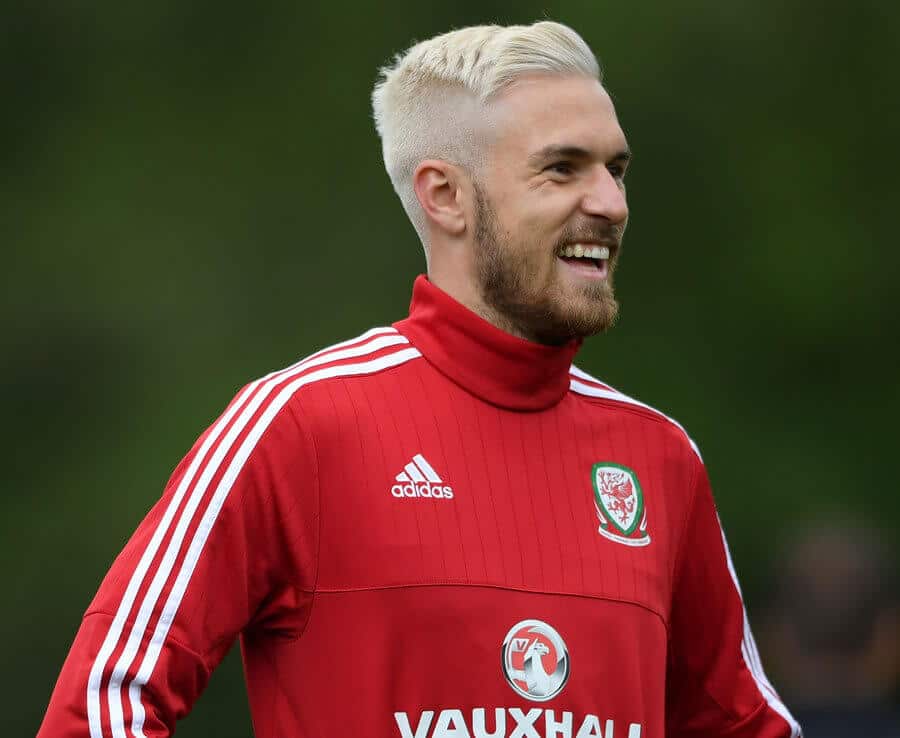 The Arsenal midfielder decided to stand out during the champ introducing his notorious bleach blonde hairstyle. A naturally dark-haired gunner took the audience by storm with his brand new outrageous haircut. Luckily for him. Ramsey did very well during the tournament. The main attention was concentrated on his stats, while a ridiculous haircut managed to slide away.
Wacky New Aaron Ramsey Cut
Almost two years have passed since Euro 2016. However, the Arsenal player is not going to stop experimenting. Have a look at the newest Aaron Ramsey haircut that is even wackier if compared with his blond style. Who is that person choosing those cuts for him?