2013 is the best year to-date for Ronaldo
Cristiano Ronaldo has been on a roll in 2013, setting game-winning goals and records under his name in what many considers as his best year to-date. But are these enough to win his first-ever FIFA Ballon d'Or after trailing Lionel Messi in the past two years? Football fans around the world are abuzz with speculations that Ronaldo might be getting his second FIFA Ballon d'Or, as he reportedly reverses his earlier decision of snubbing the award ceremonies in January. His supposed boycott is in response to the "more positive write-ups" received by the other Ballon d'Or contenders, Barcelona striker and 3‑time winner Messi and Bayern Munich winger Franck Ribery, in the FIFA website, as well as the remarks by FIFA President Sepp Blatter that he preferred Messi.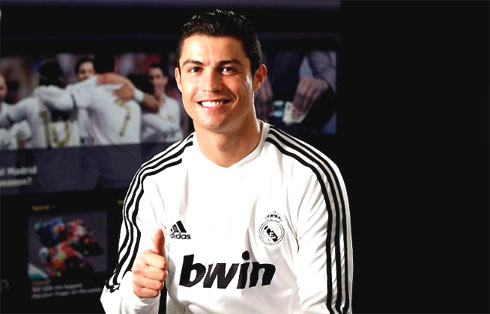 But statistics alone would tell that the Real Madrid forward has a strong fighting chance of taking the plum as the world's best football player. Ronaldo netted more than 60 goals for Real Madrid and the Portuguese National Team this year, and secured his home country's ticket to the FIFA World Cup finals in Brazil next year.
More recently, the 28 year-old football star scored his record 9th goal at the Champions League group stages in Tuesday's 2–0 win over Copenhagen – making him the League's top goal scorer for the season. "I've broken a record in the Champions League and I'm very happy," Ronaldo said after the match. "All goals are important for the team and it was special to break the record today, but I don't think about records. The main goal is to win." Ronaldo's answer may be modest at best in his game-winning performance in the Danish field, but his goal also set a Real Madrid record as the team's 800th in the Champions League – making them the high-producing football team in the League's history.
Raising flags for a FIFA Ballon d'Or win
If this is any indication of a Ronaldo FIFA Ballon d'Or win, readers of the online football site Goal recently voted him as the Best Player of the Champions League group stages, amassing a whopping 62% in the final tally. Paris Saint-Germain striker Zlatan Ibrahimovic came at far second with a measly 17% of the vote. Betting houses are also placing Ronaldo as the frontrunner to win the former Ballon d'Or (which he won in 2008 before it was merged to FIFA World Player of the Year Award). Football fans are cold on a Messi or Ribery victory, who suffered many injuries in 2013. Messi himself is behind Ronaldo in this year's total goal output by 20 goals due to the former's injury problems. Whether or not Ronaldo will finally take FIFA's top individual award from Messi will be known on 13 January 2014 in a televised gala ceremony in Zurich.