Bad news for the fans of Real Madrid and of Cristiano Ronaldo as the player is linked with American soccer competition Major League Soccer. After David Beckham, Thierry Henry, David Villa, Kaka, Frank Lampard and other footballers, Cristiano Ronaldo is likely to play in Major League Soccer competition from 2018. According to recent reports, the three times FIFA Ballon D'or winner is rumored to play in MLS in season 2018. Ronaldo would prefer New York, Los Angeles or Miami as a destination. The former two should both have two clubs by then; the latter is supposed to be getting a team co-owned by Beckham in the coming years.
Will Cristiano Ronaldo Play in MLS 2018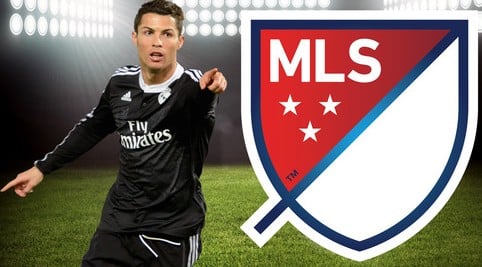 According to Grant Wahl of Sports Illustrated "File this one for down the road, but multiple sources tell me that Cristiano Ronaldo's current plan is to come to MLS after he finishes at Real Madrid, with one source saying he would likely arrive on a free transfer in 2018 once his current contract ends."
"Ronaldo would likely be coming off a World Cup and would be 33 years old, older than David Beckham when he came to MLS but younger than Frank Lampard or Steven Gerrard will be when thy arrive this summer. Ronaldo's main interest lies in cities you would probably expect: Miami, Los Angeles and New York."
So let's imagine for a minute the flamboyant Portuguese striding through MLS stadiums, preening and swaggering all over North America with his supermodel girlfriends and posses of famous pals in tow. But these all are just imaginations.
If this happens, then Major League Soccer will get another player who will play crucial role in extending the league. Spain's all time top goal scorer David Villa joined this football league in 2014 and made debut in 2015 for American soccer club New York City FC. Cristiano Ronaldo is most likely to play for most successful club Los Angeles Galaxy after his Real Madrid contract which ends in 2018.
Do you want Cristiano Ronaldo to play in Major League Soccer or he should remain member of Real Madrid to enjoy the rivalry with Lionel Messi after 2018?